Thor got a Christmas Tree
A week ago @creatisa made a wonderful newespaper christmas tree. When I saw it, I immediately thought how well that would fit as an additional and festive decoration into Thors cage. So this weekend I sat down and tried myself on one.
Here it is in all its glory inside the cage. Already including poop...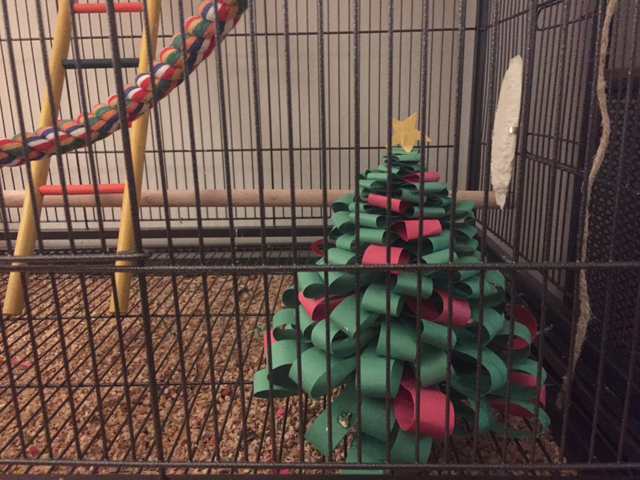 I started, as it was shown by
@creatisa
, with strips of paper and a skewer. I thought that alternating every 6th or 7th strip with a red one would give the tree a nice festive look: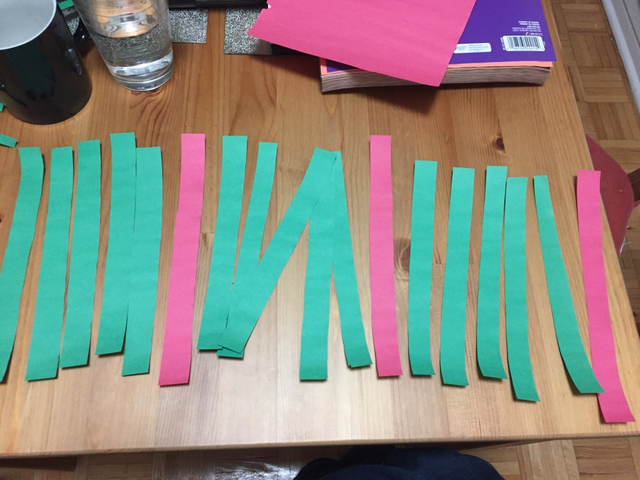 I gradually made the strips shorter and kept on stacking them onto the skewer: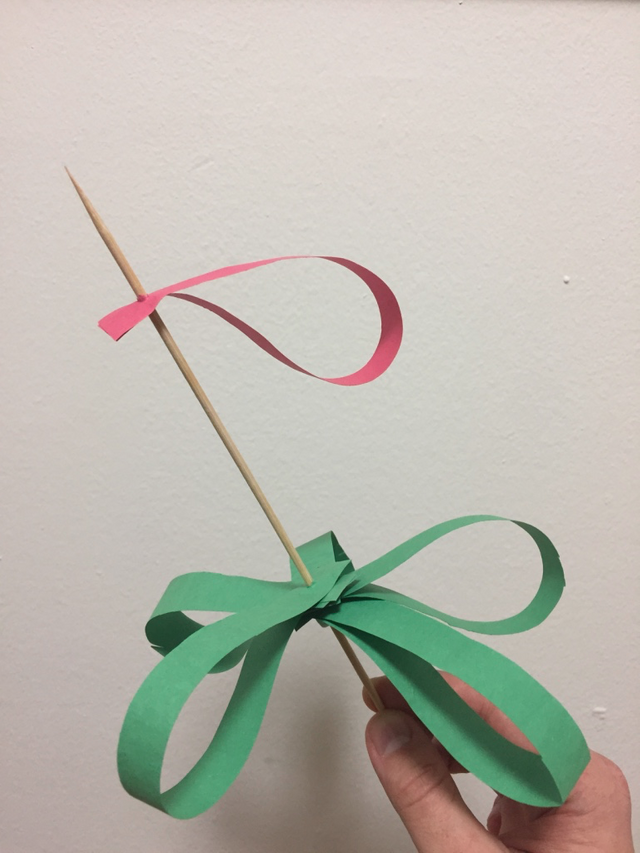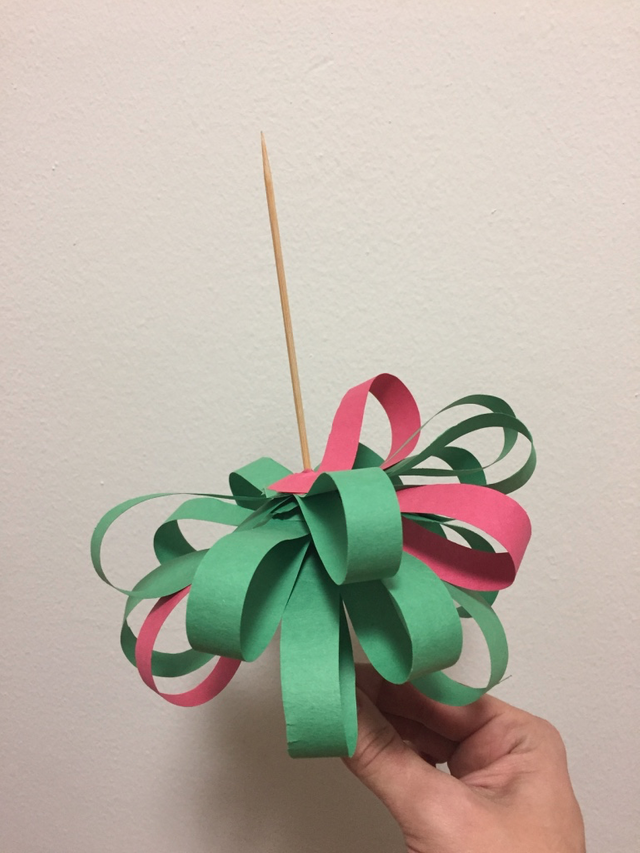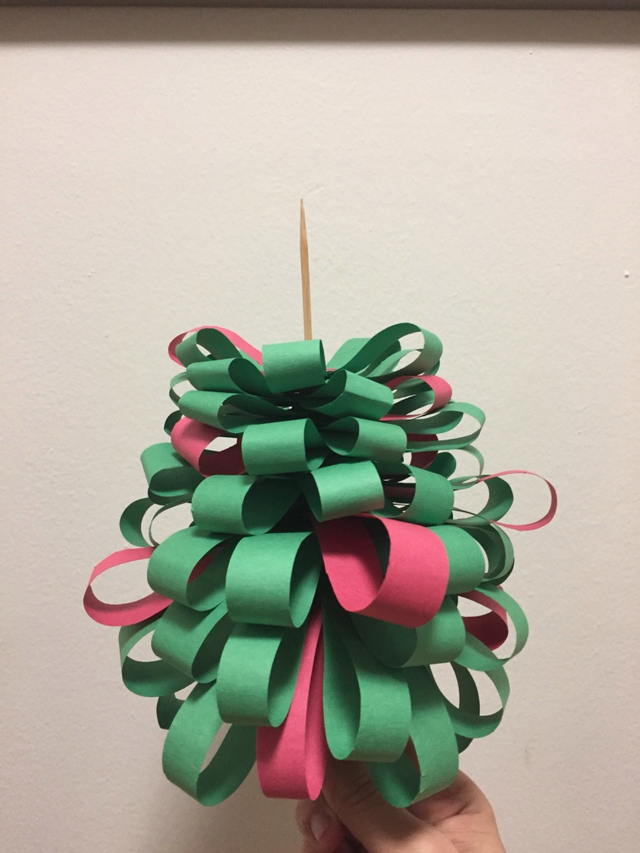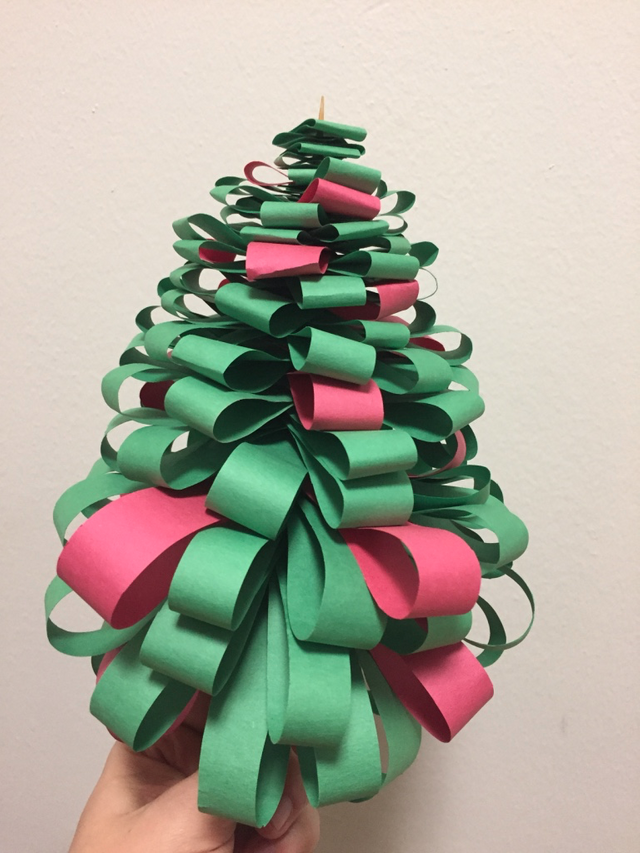 At this point it was time for some quality control by the boss bird, to make sure everything is in order.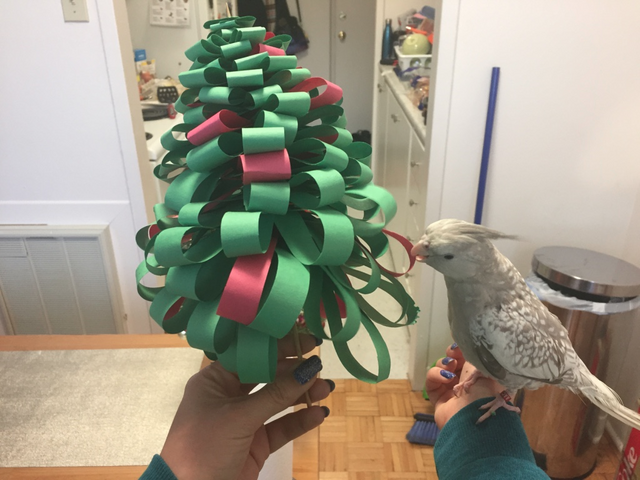 And to give it the last festive touch, I put a little star on top.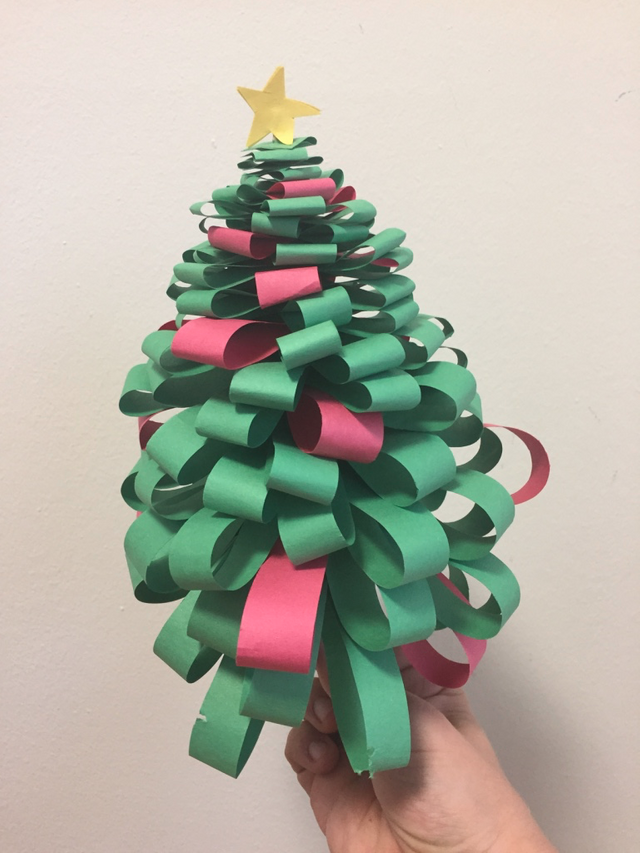 Then I faced the challenge of how to put the tree into the cage without Thor kicking it immediately over.I decided to cut open a toilet paper roll, so it fits between the tray and the overlying the grid at the bottom of the cage, while making it stand more stable in the process. To hold the skewer, I filled the roll with aluminium foil.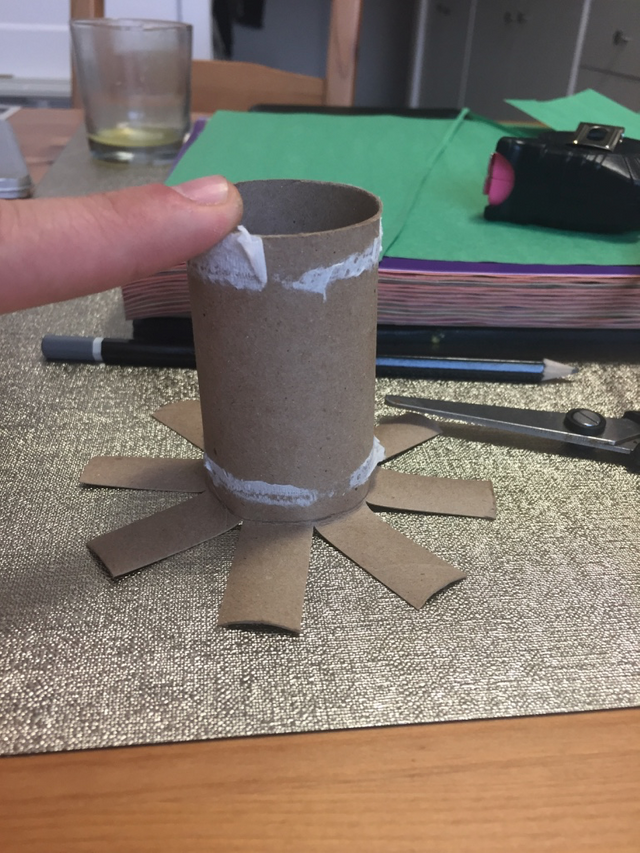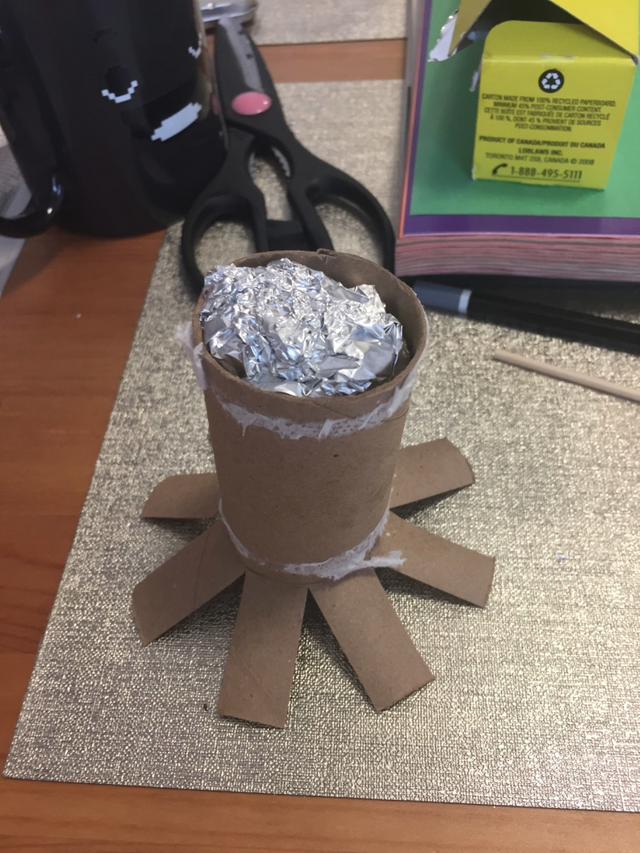 Now the tree stands strong in the cage. But Thor has so far not been the biggest fan of it. Or, at least, has not begun to destroy it viciously.
I made the bottom of the tree a little too wide. It looks a little derpy, so I was hoping he would destroy the thing immediately, so I get the change to make a second one. Start with shorter strips and make a longer and more narrow tree. I see that @creatisa chose to fold her strips twice instead of only once. Maybe that also makes a difference.
If you have any ideas how I can improve my creation, or if you have another idea what would make a great bird toy, I would love to hear about it in a comment.