DIY bird toy #2
I tried myself on another bird toy. This time I used an egg carton as my base. Here is the completed result. Look how much the little fella already enjoys his new toy: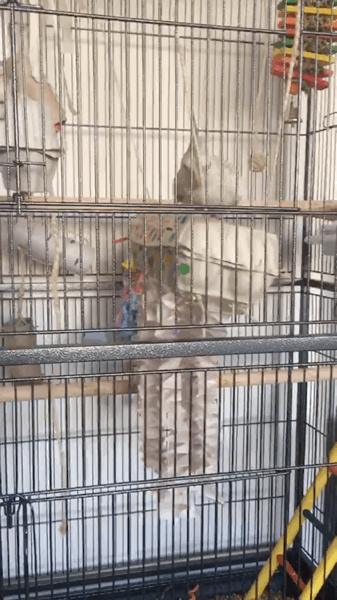 I started out with poking holes into the four corners of the egg carton. Not shown are the first two horrible tries, where I complete failed to poke the hole straight.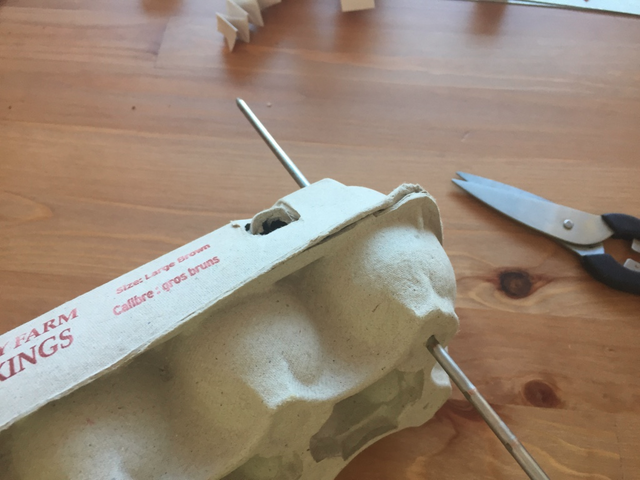 Then I pulled some hemp rope through the holes and fixed them with simple knots at the bottom. I decided to use four single strings instead of two loops, as this will make it easier to attach it to the cage.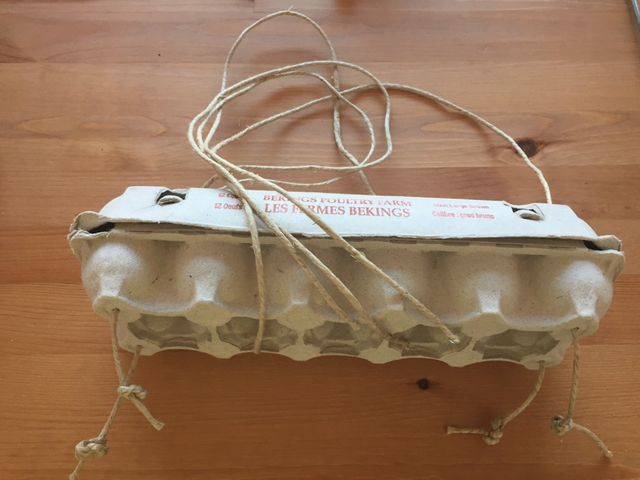 Then I took those huge paper pieces that Thors new cage was packed with and cut it into little strips.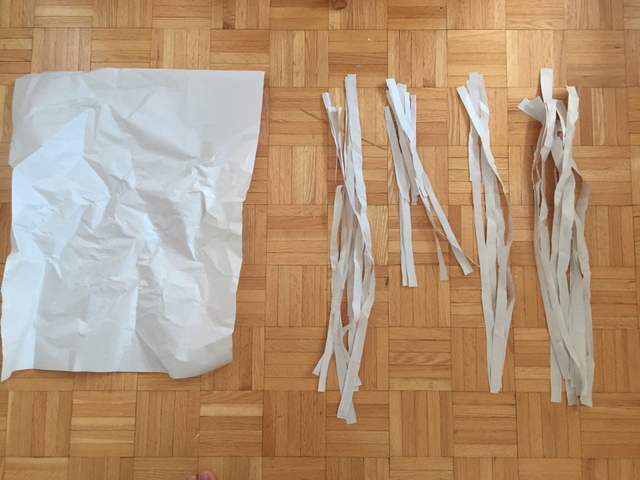 I used two strips at a time and folded them cross-wise. In german this is called a
Hexentreppe
(witch steps). I have no idea what the english name would be, but I assume we all have made these things in elementary school.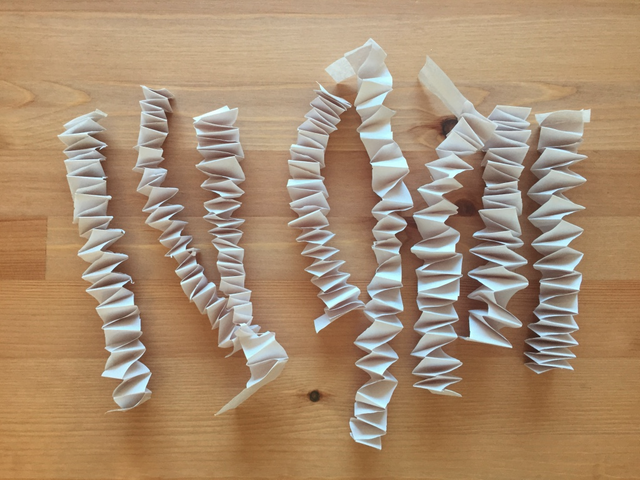 I thought they would make a great distraction for the bird when attached to the bottom of the egg carton. With the carton being able to swing, I thought the dangling of these would catch a birds attention.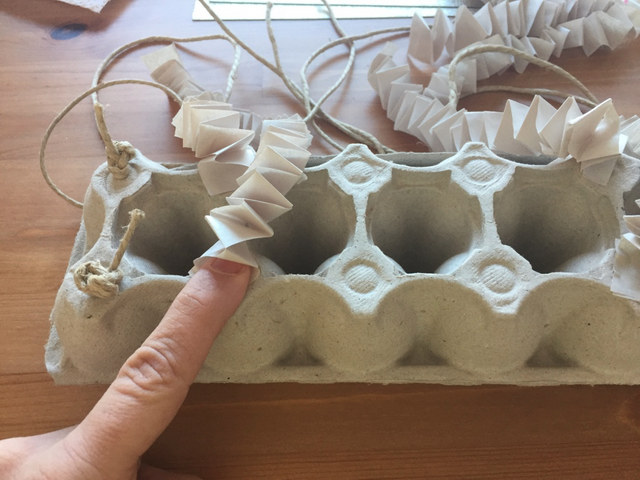 And that is already a finished toy. Here it how the product then looks.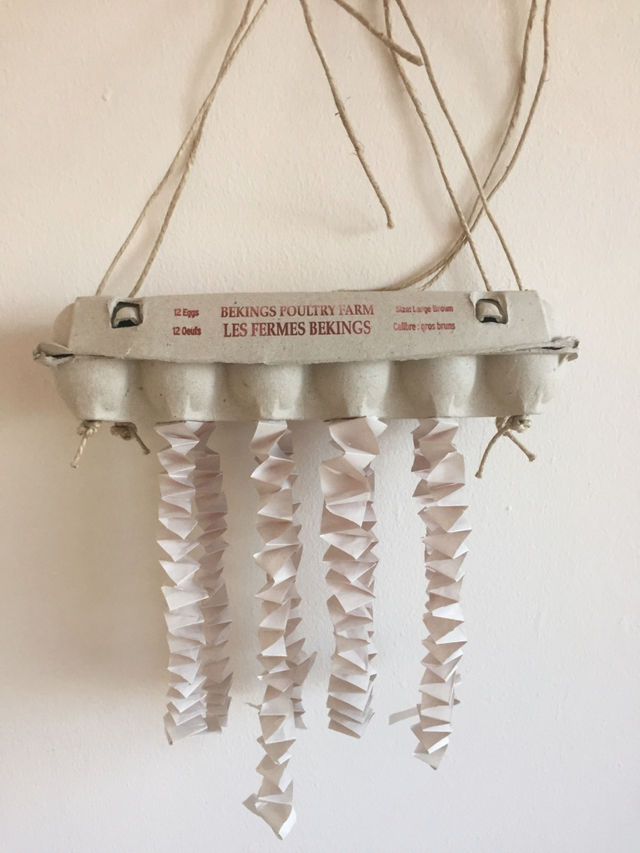 When I let Thor play with an egg carton before, he kept destroying it. So I thought I pack a little surprise for him. I cut up fine strips of craft paper to fill my egg carton with.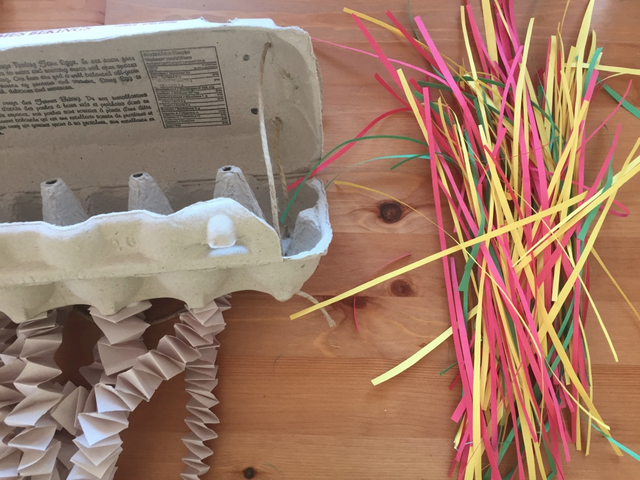 I cramped them all into the little egg spaces and then closed the box.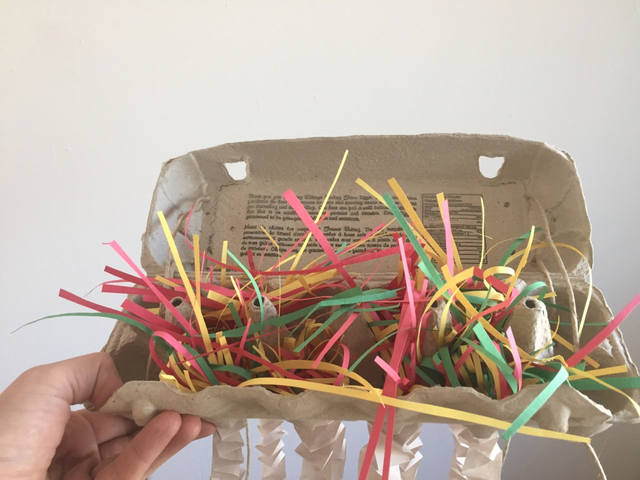 To make the whole thing a little bit more optically attractive, I painted the egg carton with food colour. Dots were the easiest thing to do, so that is what I went with.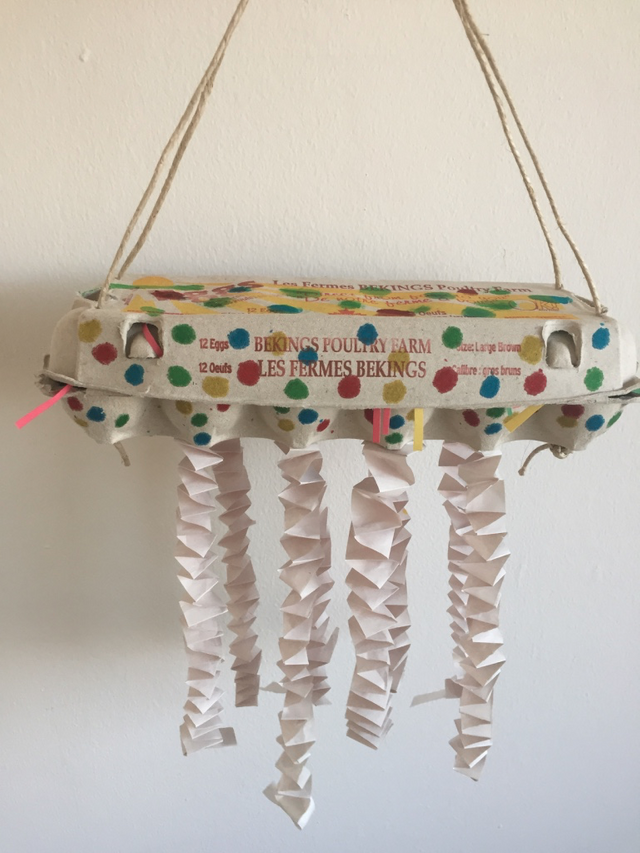 It was a lot of fun making this toy and I am looking forward to many more. Right now with the toilet paper roll and the egg carton, Thor's cage has a little garbage-vibe. Might have to find something a little more fancy at the Dollarstore.
If you have any idea what cheap item (or household garbage) could make a good bird toy, please let me know in the comments.