Hey everyone, it's been a while :)
As you all know, I love playing around with solar panel, and I nowdays have around 90-100 Watts of power from a few smaller solar panels that I connected together over the years.
I now also have a decent car battery attached to them.
So I was thinking to myself how could I convert this to money, even a tiny little bit of it?
I took my laptop, removed the battery, and connected it via a 12V->220V Inverter to the batter that was already being charged from the panels.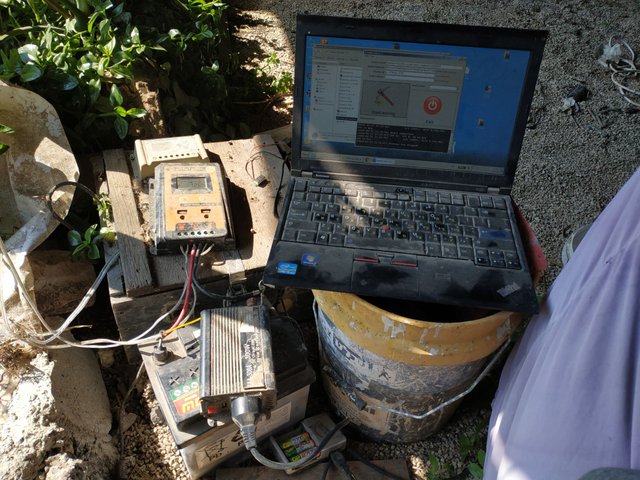 The result is a cool looking geeky solar miner :) i've set the laptop's bios to turn on at 10 in the morning, and turn off at 18:00, and it seems to be working like a charm!
It's an i5 and it collects about 2-3 coins a day, and you could use it to mine any coin you want :)
Simba.