I have always enjoyed sewing. Many years back I made Christmas decorations out of felt as gifts. I gave some to my friends. I gave them to students who used to rent a room in our house. I slipped one in each parcel of items I had sold on Ebay. Just a personal touch you know.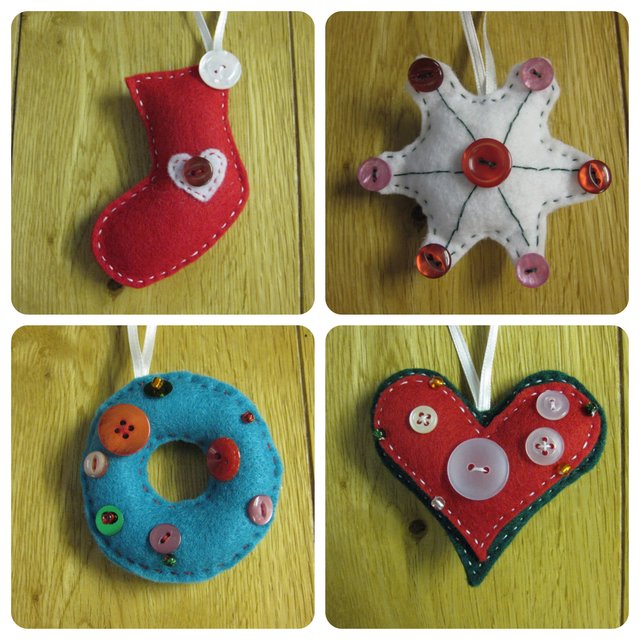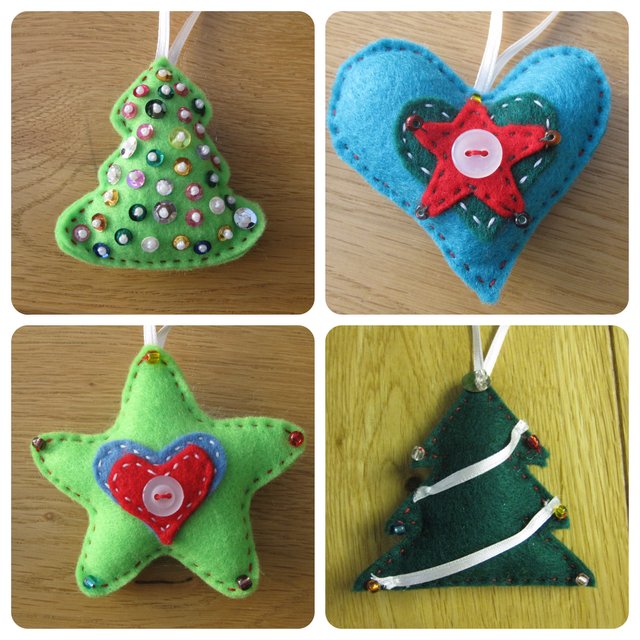 When I became a teacher and had my own class, I wondered what I could get my class for Christmas without spending a bomb! I wanted to give them something special so I did some research.
My most favourite source of inspiration is Pinterest. I like to sew and I think I'm good at sewing so why not make them something! I decided to make personalised Christmas decoration for each child in my class.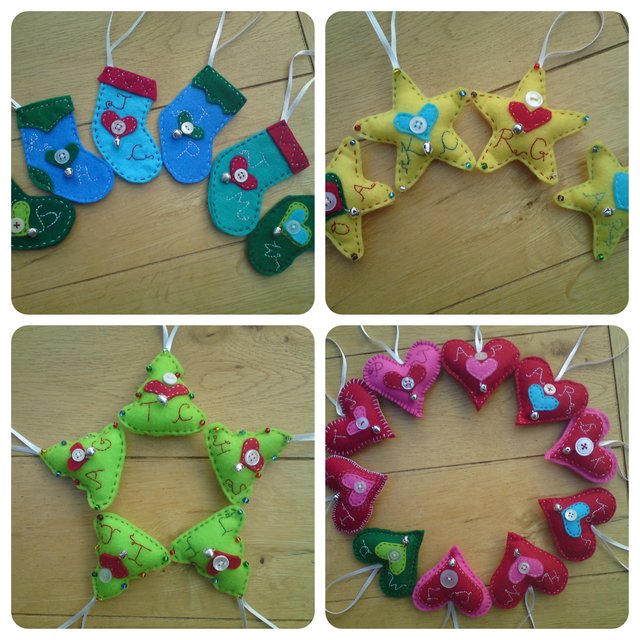 The Christmas decorations I made for each student in my class personalised with their initials
For my next class I tried something different as the first batch took forever to finish. I cut out the first letter of their name and stitched it onto the decoration. I don't think they were as pretty but they were effective enough.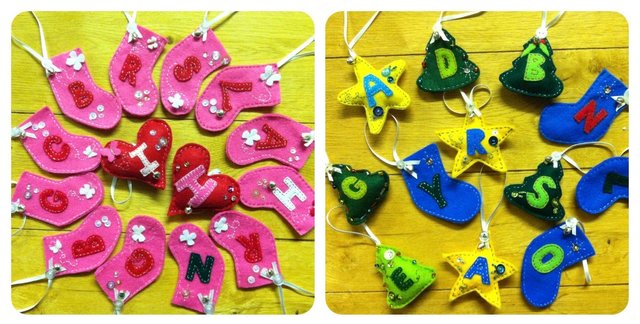 I am still friends with some of the parents of my past students. Recently a memory of a post on my Christmas decorations popped up on Facebook. One by one, the recipients of my decorations shared pictures of them on my page. Unfortunately I couldn't find the lovely pictures and comments as they were random FB shared memory but here are some I managed to find.
Happiness does not even come close to how I felt when I saw them....