I've recently discovered the existence of the DAS modelling clay. I was looking for creative ideas to do with the participants at my workshops, to make them use their hands and get out of their heads.
And a friend showed me this DAS paper based clay. I bought a package and decided to first test it before sharing it with other people.
After looking at a few tutorials on youtube I decided to do the easiest thing ever: make a few hearts using a mould for biscuits.
The paste is easy to work with but to my surprise it has a terrible odour. I looked online and discovered many reviews mentioning this not so pleasant aspect. Had I known about this I would have bought another one.
So my first idea of asking the people to shape their own objects went down the drain because of this bad odour.
The good surprise is that when they are completely dry they no longer stink. Yay!
I also applied a varnish and on some acrylic white paint to make sure no odour is left and that they will resist dirt.
And then I felt inspired to write some positive messages.
This is what I got: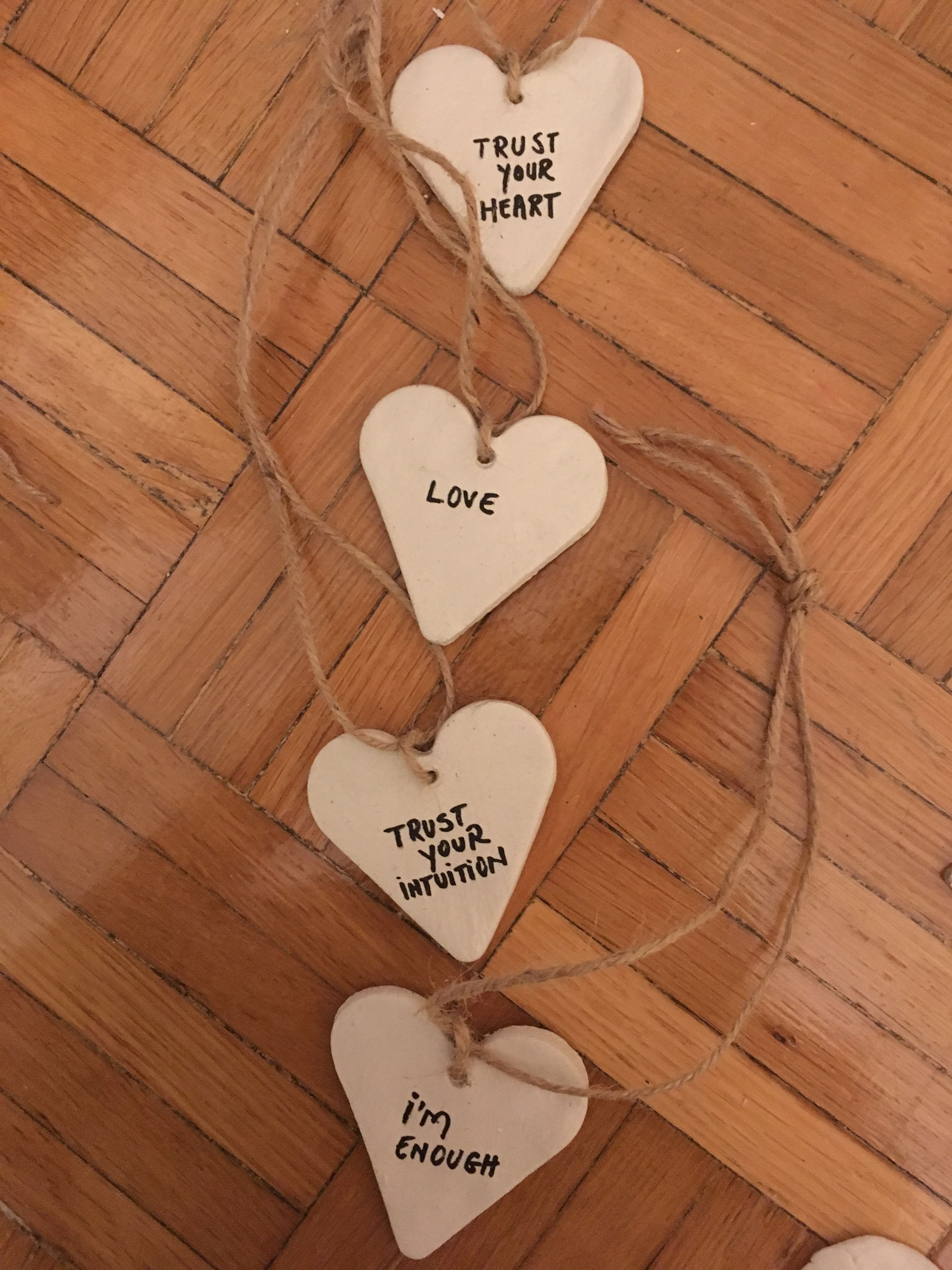 I ended up by asking the people in the workshop to pick one without looking at the message, just by hovering their hand over each heart and choosing the one they felt attracted to.
The rest I gave as a present to a friend who already hanged them in her eco-friendly tree.
And here are a few messages in Romanian: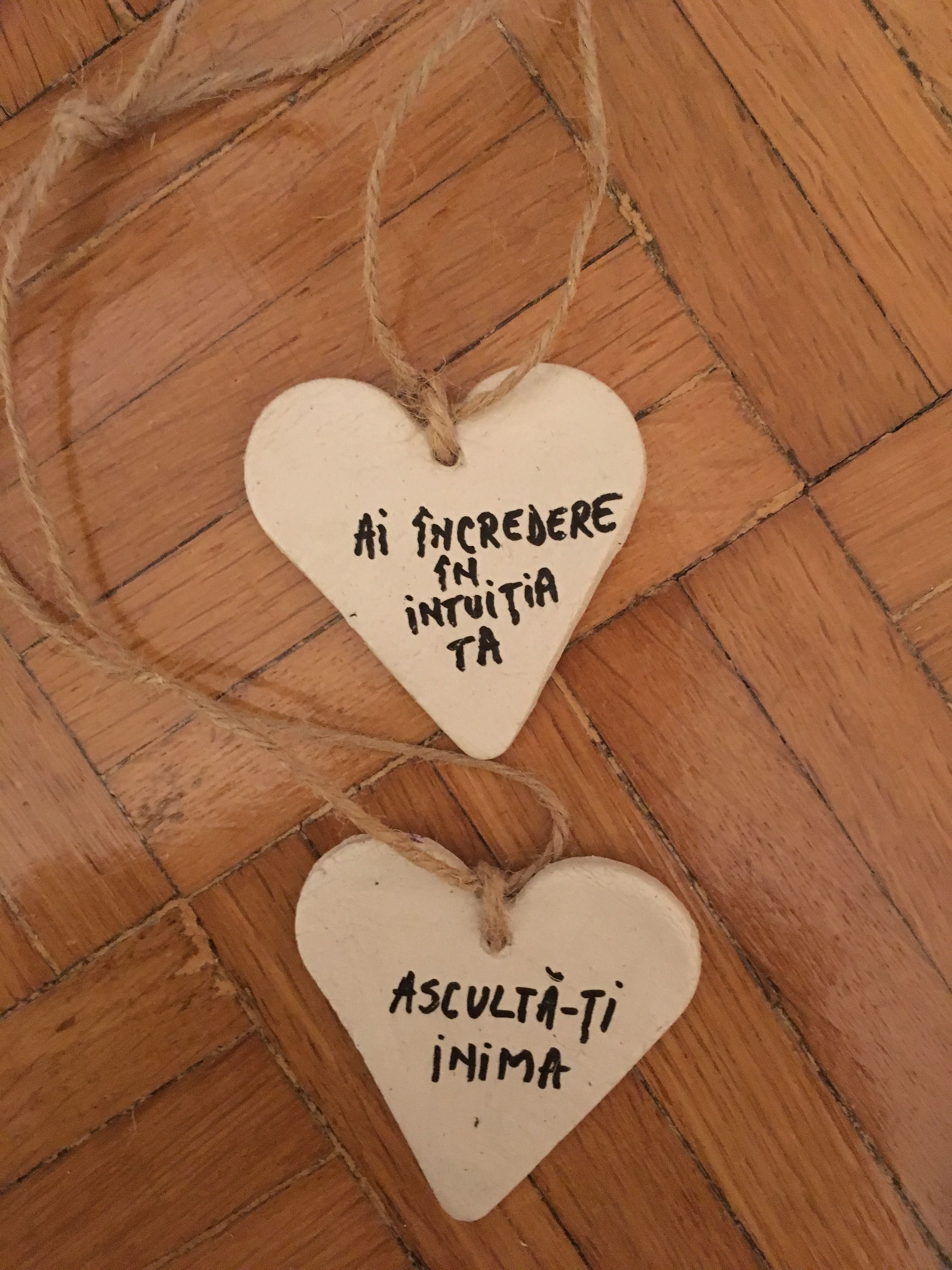 I think they are awesome to be used as Christmas decorations and also you can hang them around your home all year round to nurture your subconscious mind with positive messages.
Namaste!
---
Hi, I'm Raluca. Freelance copywriter, currently going through a Yoga Teacher Training. I have an educational background in communication and psychology. You can find me mainly on my blog at BeingRaluca where I write about communication, relationships, listening, sexuality and many more. Here on Steemit you can follow me @raluca.