Renovations update - building my space - 100% Done-
Greeting Steemians!
Finally my project has complete 100%.
Today I'm gonna list down all the price for metarial I use.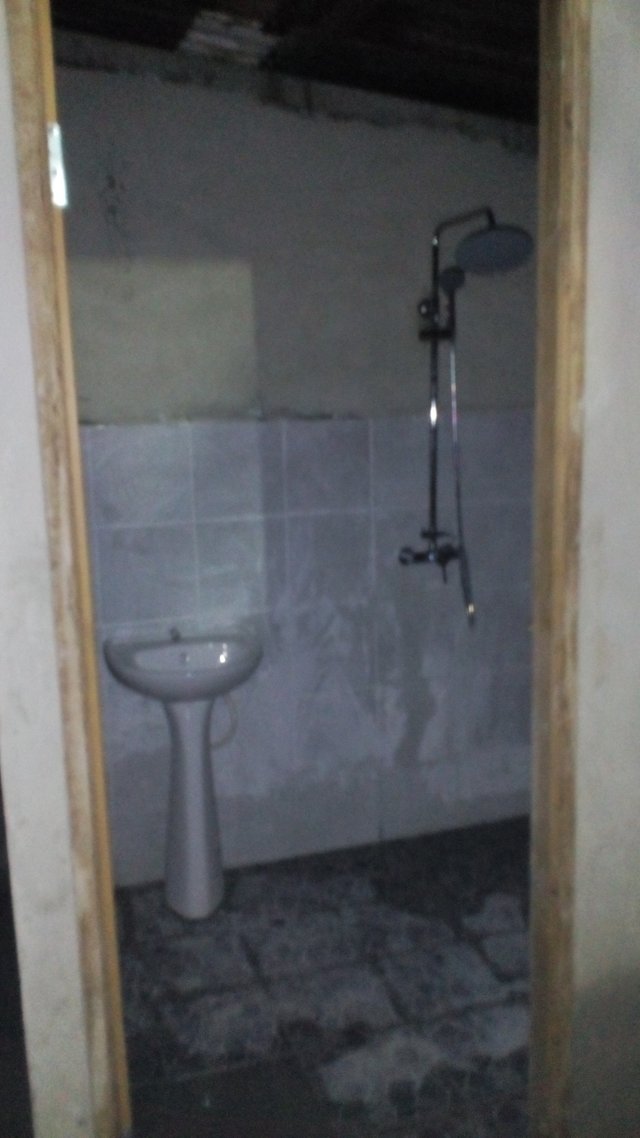 Everything already in place. Shower set , basin and toilet bowl.
Even though I'm 2 days behind the schedule to finish this up, but I'm really glad I'm finish this thing up by myself and my siblings !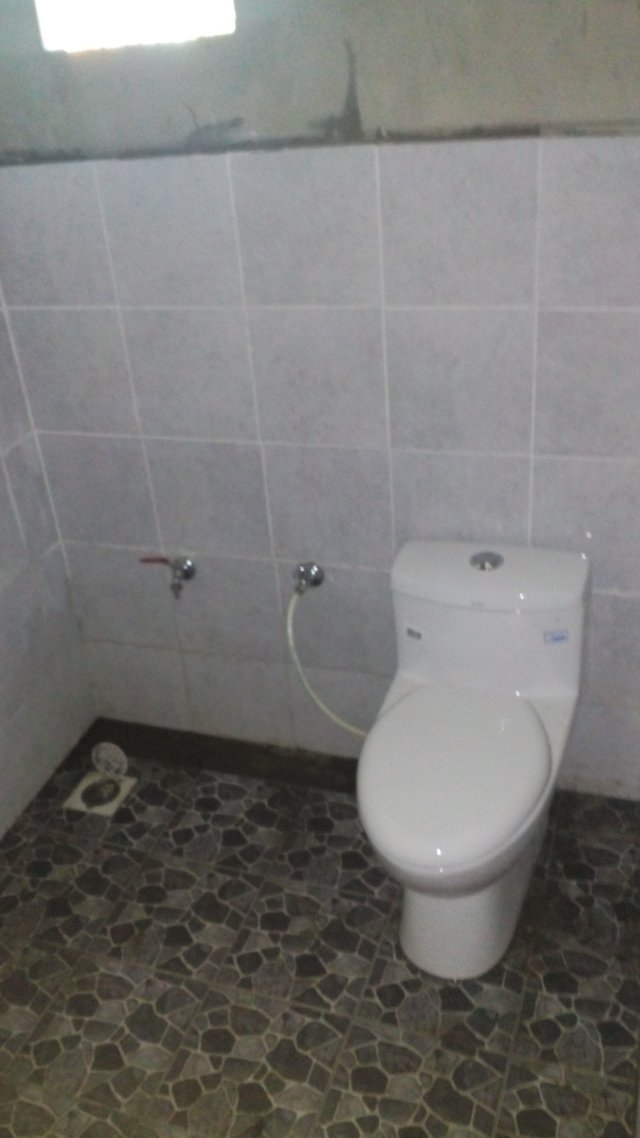 As you can see my toilet bowl already in place ,
Tap on my shoulder
This toilet bowl price cost me MYR350 (78.64 USD)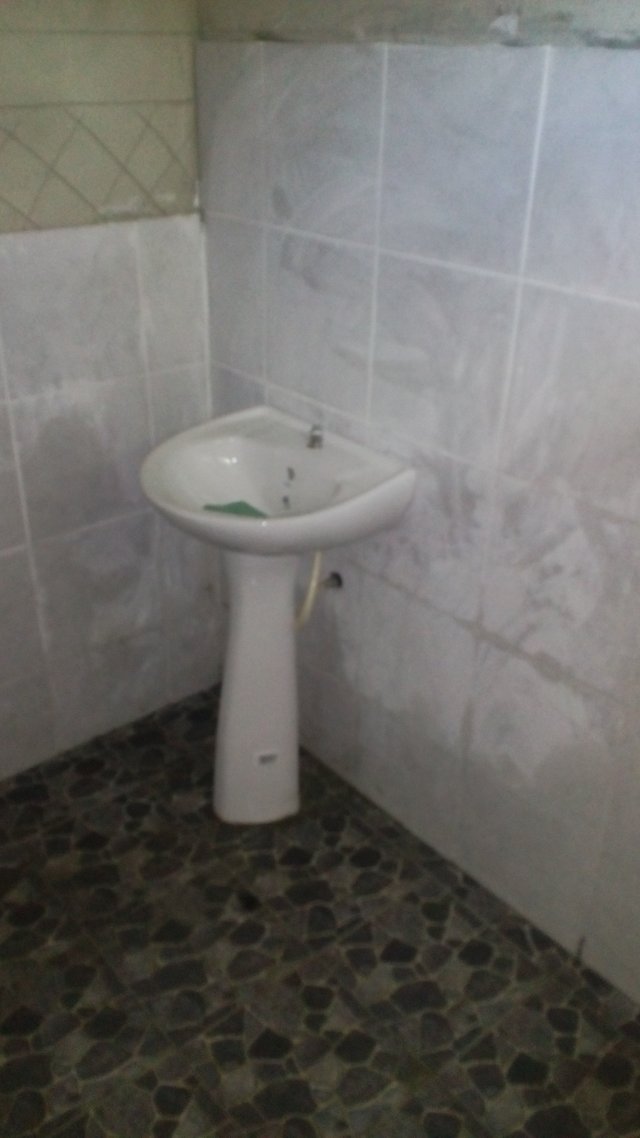 Here my basin standing there and ready to serve my family!
This washing hand basin cost around MYR 100 ( 22.84 USD) , once I'm done painting the wall I'm going to hang a mirror above this basin. What do you think?
Next is my alpha water heater rain shower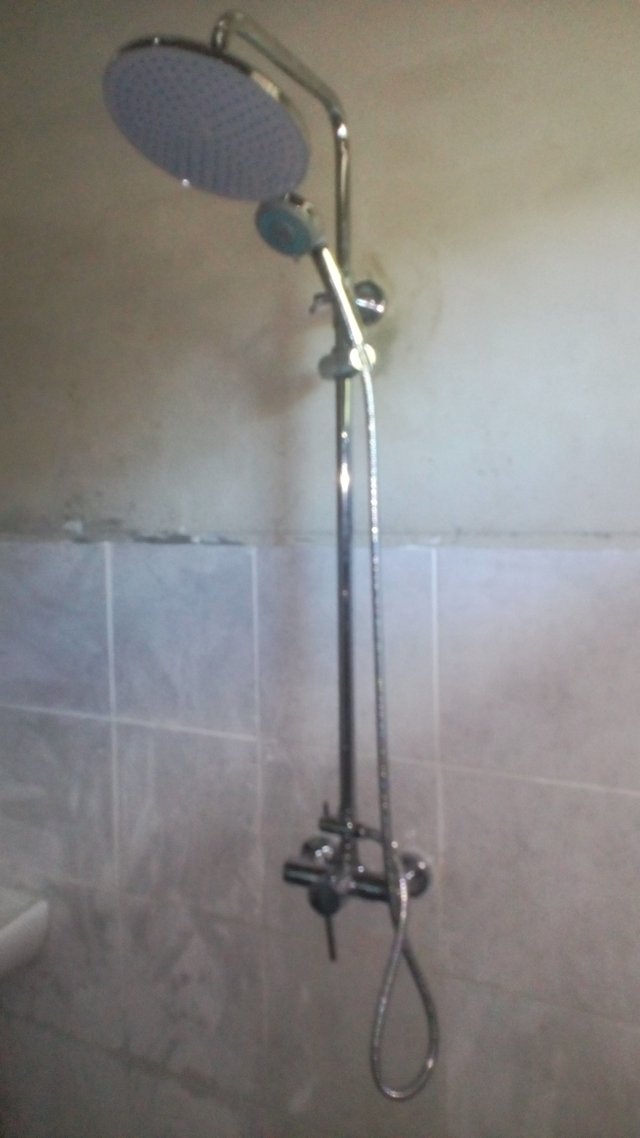 I didn't set my water heater up yet. Maybe tomorrow morning that thing will be up.
This thing cost me around MYR 725 (162.98 USD)
I bought 3 pallet of brick , each pallet cost me MYR 216 (48.56 USD ) so three(3) pallet (145.68 USD ).
And 4 tons of sand , 1 ton cost me MYR 40 (8.99 USD ) and delivery service charge me MYR 80 (17.98 USD )so all together including delivering charge is 89.90 USD.
Ya I know the delivery service are more expensive the sand itself pheww ~~
And I buy 2 tons of arggregate gravel stone each ton cost me MYR 65 ( 14.61 USD ) so 2 tons cost around 29.22 USD .
I didn't have to pay delivering charge for this one because I order this gravel stone together with sands.
25 bags of 50Kg cement , each of of that cost MYR 22 (4.95 USD ) , quite cheap USD right . How i wish I live in USD lol. So for 25 bags of cement 123.75 USD !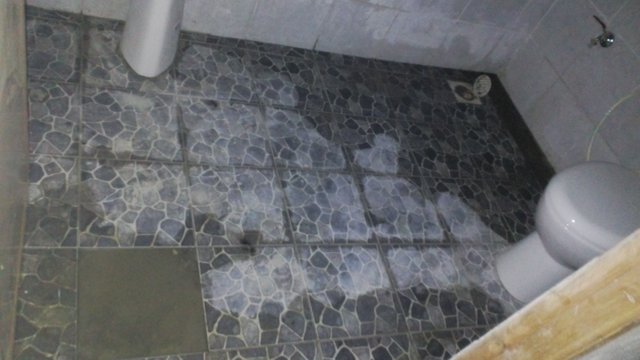 Oh ya I almost forgot , the tiles cost me MYR 432
( 97.11 USD ).
All sums up is 750.12 USD , damn I should move to us in my currencies MYR 3336.87.
So building my modern shower rooms cost me around 2k USD .
So what do you think ? Let's build your own space with your hands
#Diy
Thanks for reading
Much love Rc !