#DIY your home cabinet -STEEMIT EXCLUSIVE-
Hi steemians
I wanted to share with you guys how to #DIY your home cabinet.
Today I show you how to make kitchen cabinet easy as 123.
Let's we begin
First of all we need 1×2 woods same as in the picture , plywood , small wood stick , sandpaper and plywood.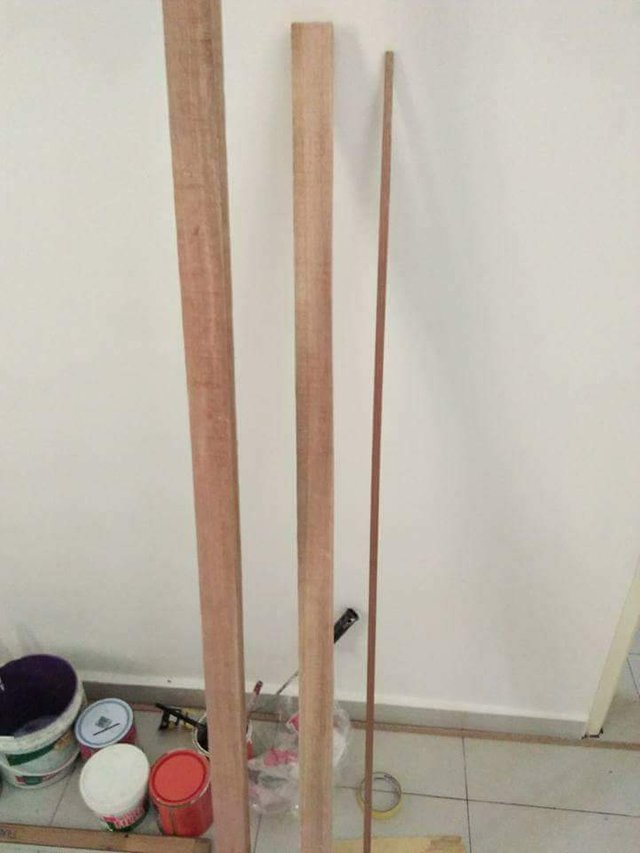 Measuring height and width time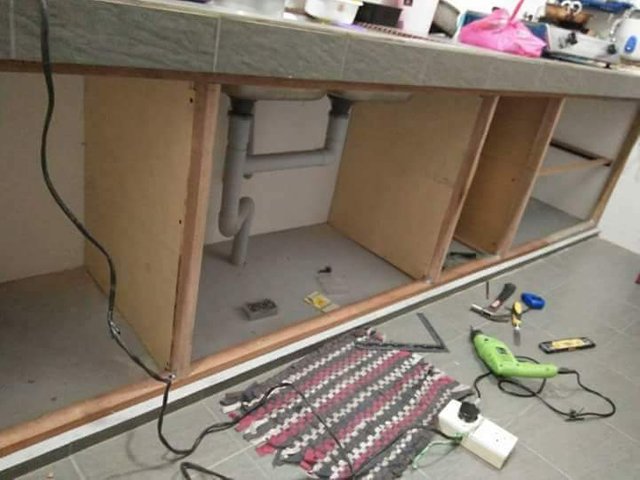 We use plywood for cabinet divider and floor .
I lift my cabinet floor few inches above my ground floor. I use my 1×2 woods for framing and plywood for the walls.
Time for cabinet doors
Same step again , measuring because you don't want titled door right hehe.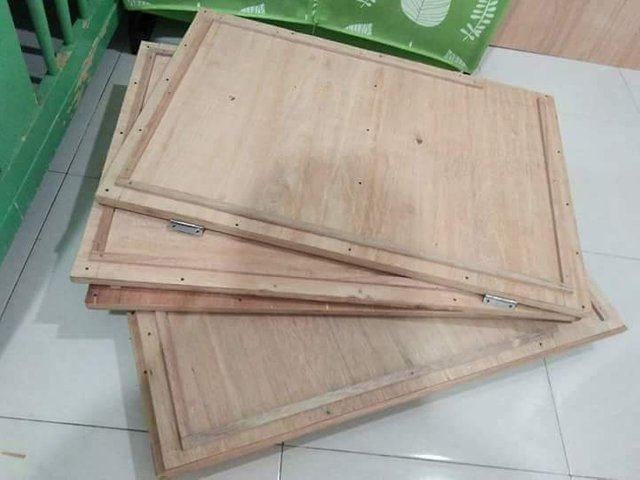 The doors I use 1×2 woods for framing , and plywood. Then to make my door look gorgeous I use small woods stick to decorate it.
Easy ain't it?
So let's us Do some painting time!

Before we paint , let's cover all the cracks and holes on those woods. Apply this paint , once it dry use sandpaper to smoothen the surface.
Second step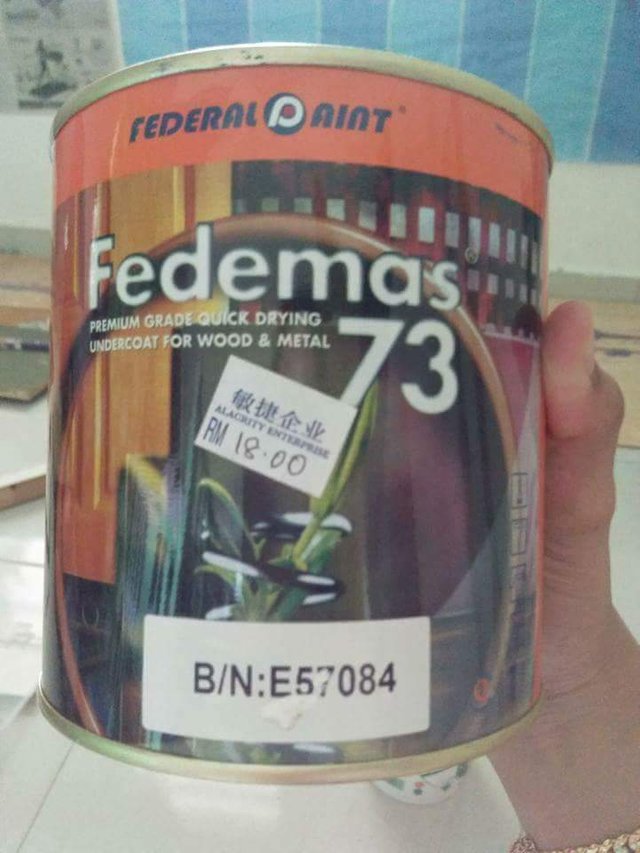 Use undercoat for woods or metals type.
Once the paint dry same again use sandpaper to smoothen the surface.
Very easy right. By the way the brand doesn't matter. Use whatever brand as long the paint is for undercoat for wood and metals.
Final step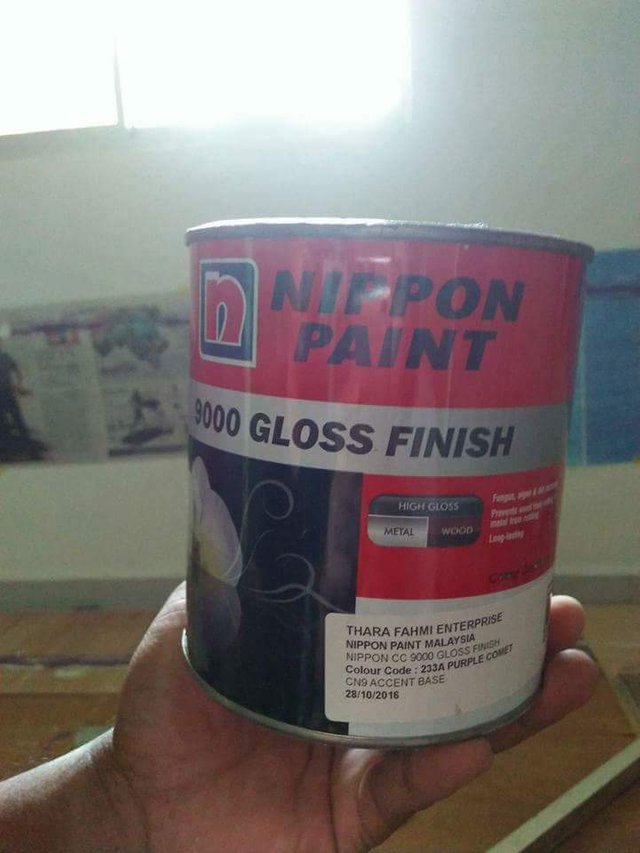 Gloss finish , I choose purple colour ! My wife actually choose it :/.
Oh ya by the way inside those cabinet I only use undercoat.
Here how it look like.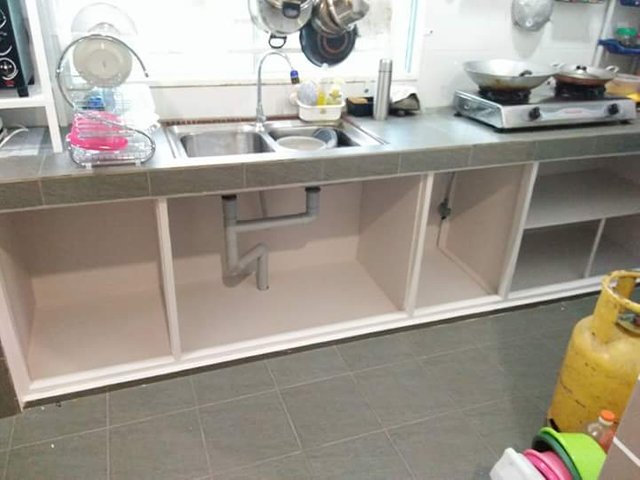 Well those took alot of my time rubbing it with sandpaper. Quite tiring lol.
So let's take a look my 100% complete kitchen cabinet ;).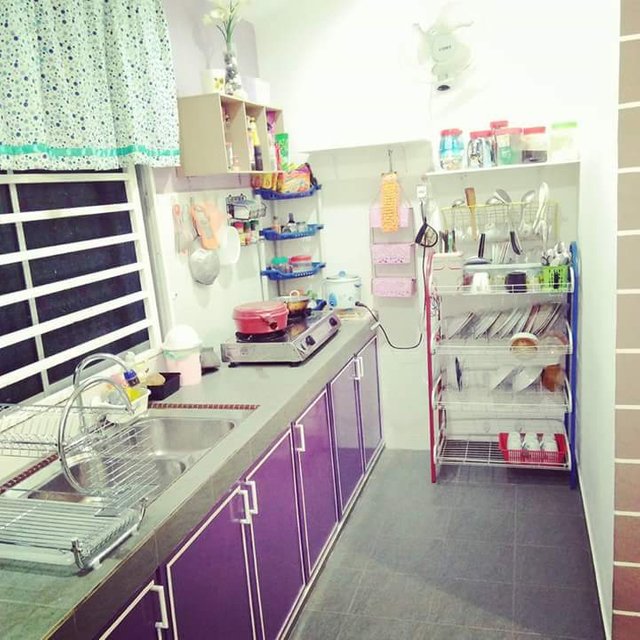 Oh ya , you can purchase those door handler online or find house decor shop near you maybe they have it. Or you can DIY it ;) .
TADAAAAA! Do jealous with my cabinet? :P come let's do it by yourself it's fun and you doesn't have spend so much money to buy it.
You like it? Resteem it and upvote
Thanks for reading
Peace out
Much love Rc!