DIY- Log Wood Tea Light Candle Holders
Log Wood Tea Light Candle Holders
Sharing a quick and easy DIY on how to make Log Wood Tea Light Candle Holders!!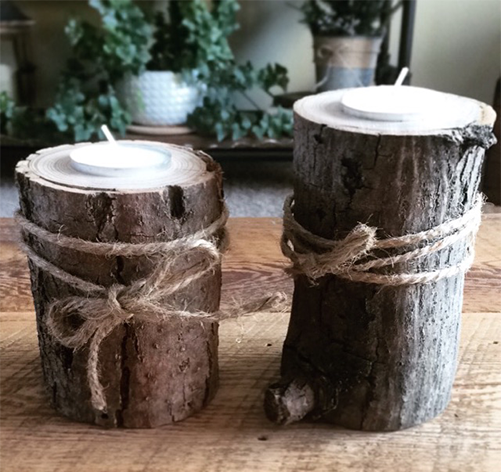 I made these a few weeks ago with my Dad using some log wood we had left behind our shed that we used during the summer for our bonfires. These are super easy to make and you only need a few tools. All you need is the following:
Log wood at least 4" in diameter
Drill
1 ½" wood boring drill bit
Saw- we used a miter saw, but if you don't have one a hand saw would work too
Tea light candles
Jute twine
We cut each holder three different sizes, but you can cut them to the size you like. Next, we drilled a hole for the tea light candle about ½" deep using the wood boring drill bit. For some added texture I tied jute twine in bows around the candle holders and voila your done!
I would have loved to make these using white birch wood, but I still love the way they turned out. Maybe next year I will have to get some and make more!
We also made these cute rustic tree ornaments with the leftover log pieces!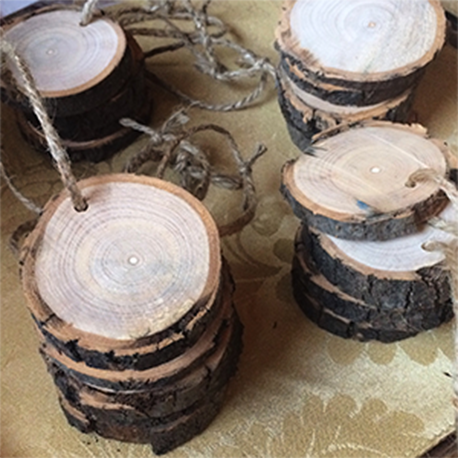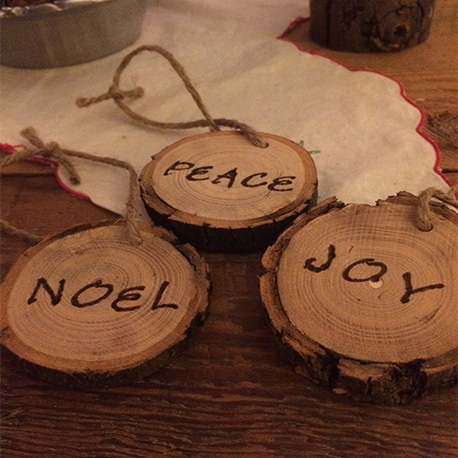 I stamped images and words on the ornaments, and then used a wood burner to burn the images into the logs. I just love the way these turned out!!
Thanks for taking the time to read my post! 😊💜