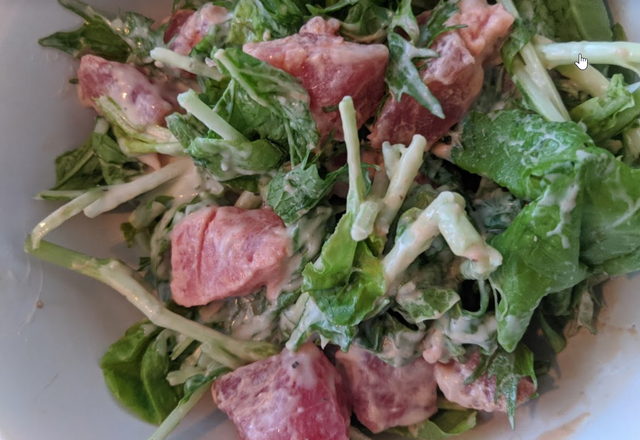 The Lettuce and the Mizuna came from our Hydroponic System.
I coated it with Caesar Salad dressing then dumped some chunks of Spicy Ahi Poke on it and mixed it up so the spicy mayo from the Poke mixed with the Caesar Salad dressing
This was delicious.
I ate two bowls of this.