Offgrid Woodworking in Hawaii - Live Edge Bowl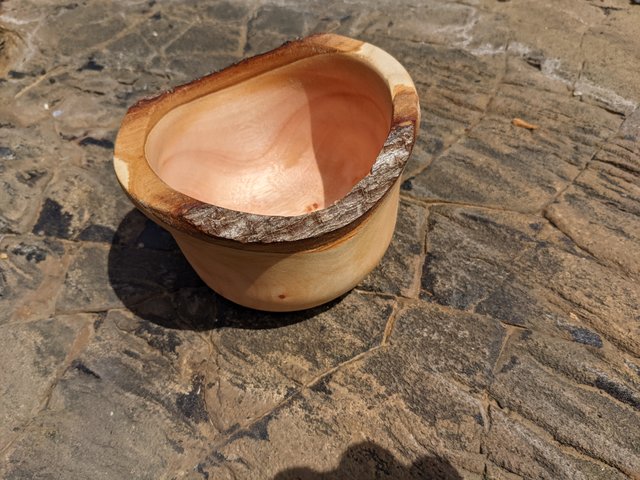 We just finished this live edged bowl.
This was the first bowl that we turned that was not an end grain turning.
The reason we do a lot of end grain turning is because of the type of wood that we forage.
We are able to get a nice sized piece from the Avocado wood farm.
We split the log in half on our band saw and then roughed out the blank.
The edge of the bowl is thick but it is tapered in to the walls of the bowl and normal thickness.
We are pretty happy with how this turned out and we gave it to one of our friends.