Offgrid Living on the Big Island of Hawaii - Our Garden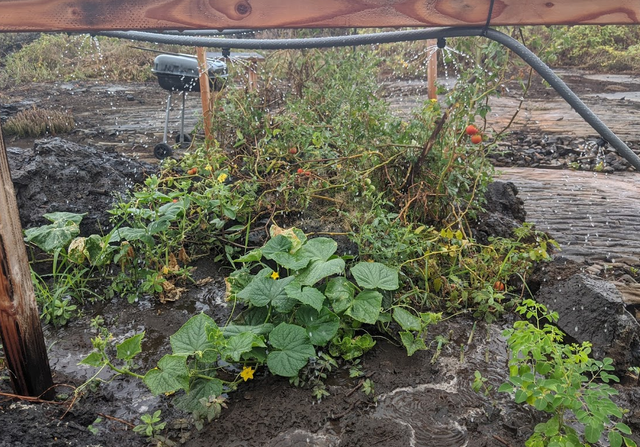 Our garden is still having problems with the irrigation as the sprinkling heads continue to need adjustment. We will have to come up with a better solution when we are not there.
Our Cherry Tomato plants continue to produce and we are so surprised as to how long they are living.
You can see the Cucumber plants coming up.
We also have our Moringa growing on the bottom right.
We are having problems with the Lettuce because of the irrigation issues.