Offgrid Living on the Big Island of Hawaii - Nigiri Humuhumu Sushi for Dinner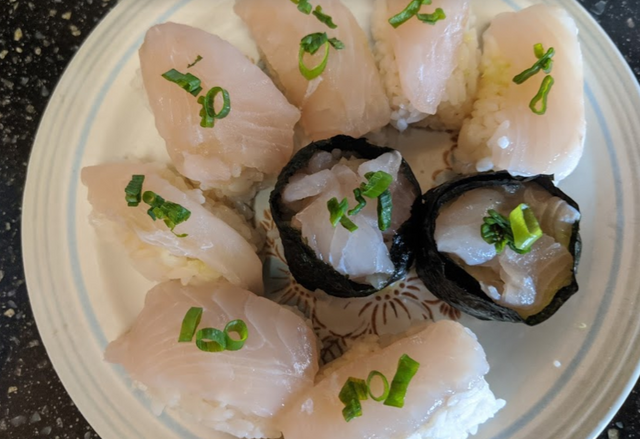 I have finally figured out the perfect way to handle Humuhumu meat for Sashimi or Nigiri.
It needs to be rested for two days after filleting.
It is good fresh but it is awesome after the resting and curing with Hawaiian salt after two days.
I made this for dinner last night and it was amazing.