Offgrid Investing - Bitcoin Drops over $1000 and Moves BELOW $30K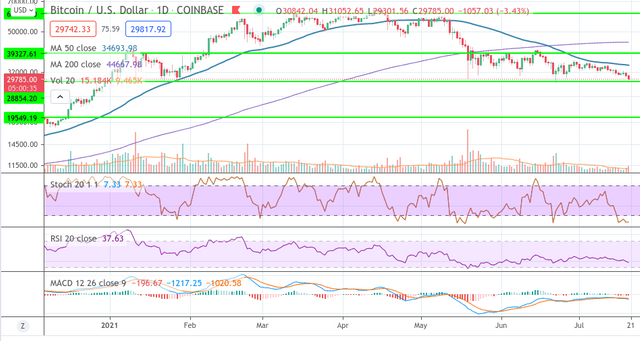 Bitcoin have moved down below $30K in a big way.
We are using this opportunity to beef up our mining operation.
We just added another 1050ti to our mining farm.
We have been pretty happy with our Trezor Model T. We need to figure out how to get all the coins we want onto the Trevor.
We are crossing our fingers that Bitcoin does not break below the support line here. If it does it will plummet to $20K.