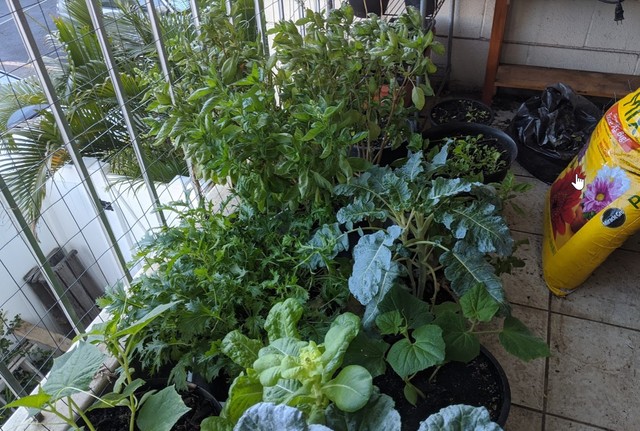 Our plants continue to grow well.
We have been harvesting the Lettuce and the Mizuna for Salads.
We have yet to have any Broccoli Florets. Not a one.
We decided to try and eat the leaves. We sliced them up and pan fried them in Garlic Butter.
It was an interesting taste as it has a bitter taste. I think I will have to mix it with another vegetable or maybe some spicy sausages.