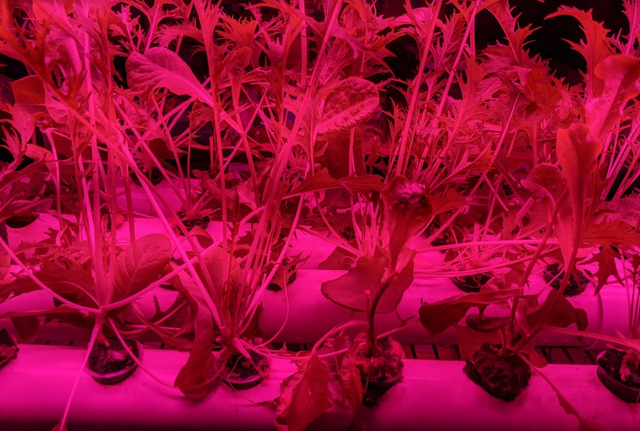 Our Hydroponic System is all about the growth of the Mizuna. We now know that we should put the Lettuce on one level and the Mizuna on the other because the Mizuna is taking over.
We are amazed that it keeps growing because what we are doing is cutting the leaves off when they touch the lights. After a couple days a new shoot takes its place.
The Cucumber plants are weaving their way around the shelf and is much bigger than the ones growing outside but we still have not seen any female Cucumbers.
We are really hoping we see some soon.