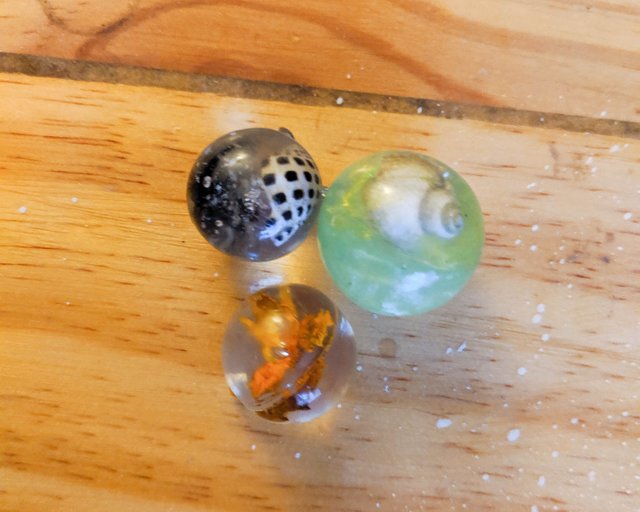 We are learning to make Resin Jewelry. If you have followed up you have seen the Resin filled shell pendants we have made.
This time we are using UV Resin to cast these round pendants with shells and flowers that we found by the ocean at our Tiny House.
These are the first three we have made and we are looking to keep practicing and refining our technique.
These are fun to make and it is a lot harder than it looks.
The big problem we have is getting the depth of the inserted item just right. We tried different techniques for each of the three but we are still not happy with it.
We think we need to do it with many layers curing each on as we lay them down.