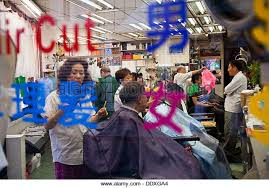 Chinatown New York
Since I came to China over 10 years ago, I felt that haircuts here were so much cheaper than what it costs back in the states. I remember the trips my family and I took over to Chinatown in New York for the $5 haircuts. It smelled like Chinese food, and we went to these broken down shops. At that time I accepted it because I did not know any better.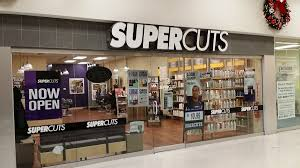 SUPERCUTS
After this experience, I had a period of going to SUPERCUTS, for anyone who remembers that company. They give the WORST haircuts ever! I remember one time when I went there for their $5 haircut while going to high school and they gave me very uneven sideburns. I was like "How the hell does someone make such an obvious mistake?" I went back to the store and told them what they had done and you know what they did?
They shortened the really short side even more. I was like WTF and that was my last time getting a haircut there.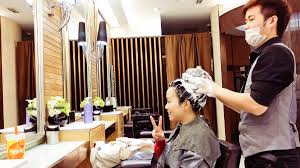 China Haircuts
Fast forward to being in China-
During this time, because I had naturally curly hair, I experimented with various cuts in between the years. The really cheap hair salons gave decent Chinese haircuts which weren't my style. The coloring and perms were of low quality as well. I had a friend who opened a nail salon who usually had cooperation with the hair salon next to her place. She told me about how she brought her own shampoo and coloring/perming chemicals EVERYTIME. The quality of the products were SHIT, and overpriced as EVERYTHING is a business. Right?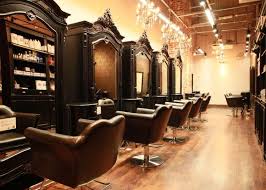 Expensive Cuts
I started getting my 200rmb(35usd) haircuts from head stylist for the past three years and they gave nice cuts but you gotta realize, as they specialize in the general Chinese style they don't actually customize it as much as you might want. Also the pricing of perms and coloring scales with the price of around 600-1000+rmb (100usd-200usd)
Maybe it comes with age as I'm realizing that prioritizing my time towards things that are more important which includes dedicating less time in having the perfect hair or putting 10 minutes or more each day to keep my from looking like being stuck my lightning. I decided to….
Do an experiment:
Let me buy a 200rmb(35usd) razor and experiment with my own hair. :
First time around I just shaved my head all on one setting which equaled me looking like a FAT CHINESE MONK.

Second time around 3 weeks later I discovered layering and had three settings. I had my settings for 3mm on the sides and back 13mm for the top corners and 19mm for the top. The result was much better in achieving some shape which made it look less like a 10rmb(2usd) haircut from a rundown street shop.

Third time was when I finally figured out how to get the right type of cut. 3mm around the ears and lowest part of the hair, followed by 7mm on the sides and 11mm for the top corners and 17mm for the top to keep it nice and flowing.

The fourth time was when I went back to experimenting and shortened the right top side of my hair even more to achieve a more stylish haircut.
From this experience I was able to take control of my hair and save 200rmb on a haircut. For those mathematicians out there 200rmbx2times a monthx12months=4800rmb(700usd) savings per year 21,000usd in 30 years.
For those who want to give this a try as well, you can find youtube videos which give you some advice, but the best thing to do is test it out yourself a little bit at a time! Or I'll help you do it!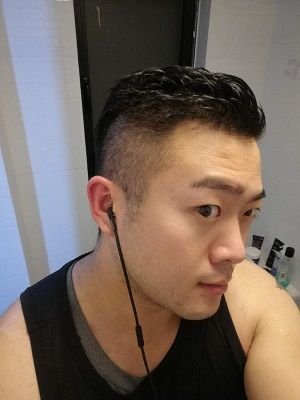 Reasons:
1. Save 21,000usd in 30 years
2. Get that control over your life
3. Learn a new useable skill
4. Cool hobby to tell friends
5. Keep those short styles well maintained weekly
6. Save that 30+ minute haircut plus 10 minutes+ trip to hair salon (40minutesx2timesamonthx12monthsx30years/60minutes) 480 hours or 20 days of wasted life at the hair salon based on 30 years.
7. Get a job as a street hair stylist if you have nowhere else to turn to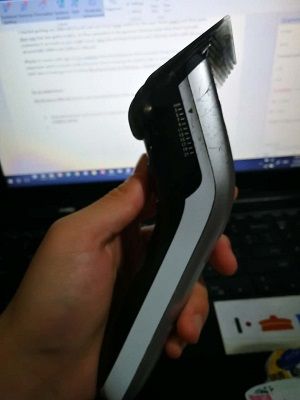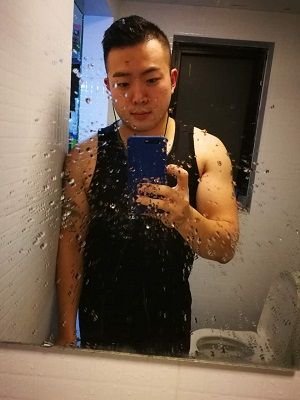 Mine is a Philips QC5130 - Works great!