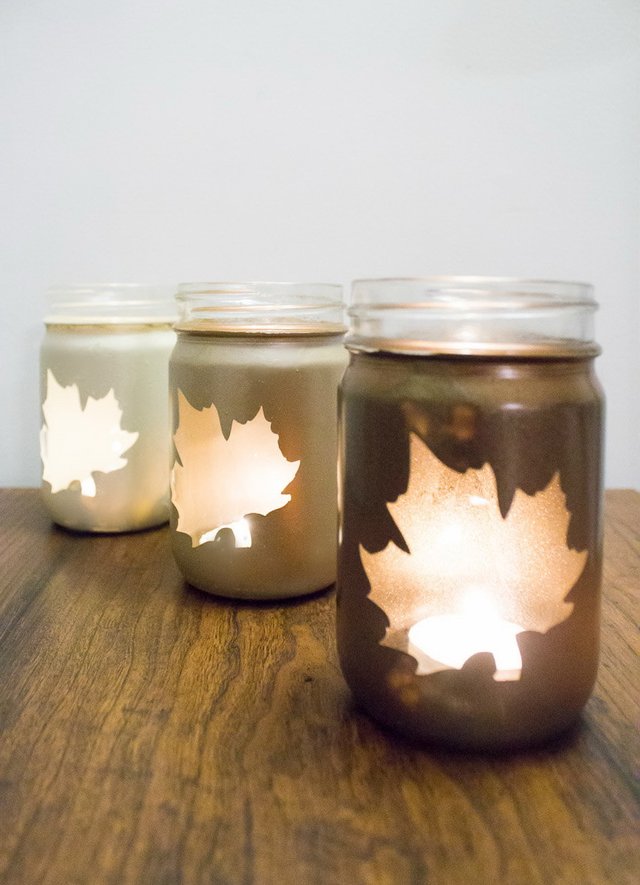 To make your autumn look beautiful, @Creatips has a great tutorial to make something that will decorate your fall to look beautiful. What are you waiting for? hurry up! just make it now!
---
Let's Make It!
This is materials that you have to prepare:
- Plain mason jars
- Stickers, or adhesive vinyl and something
- Scissors
- Painter's tape
- Spray paint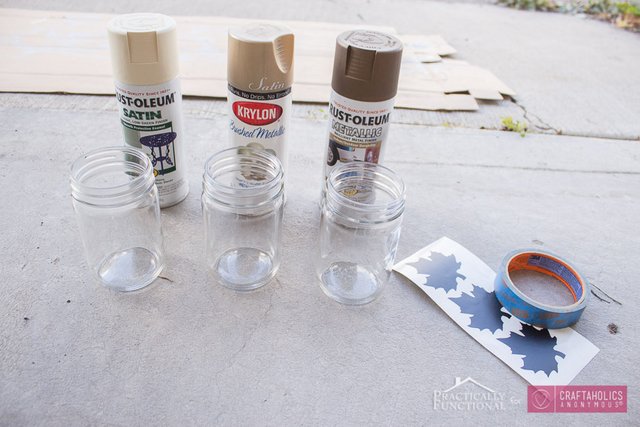 ---
" Fall Candle Jars "
Cut the stickers using scissor, then place on the jars, and cover the threads with painter's tape so you can put the lids back on later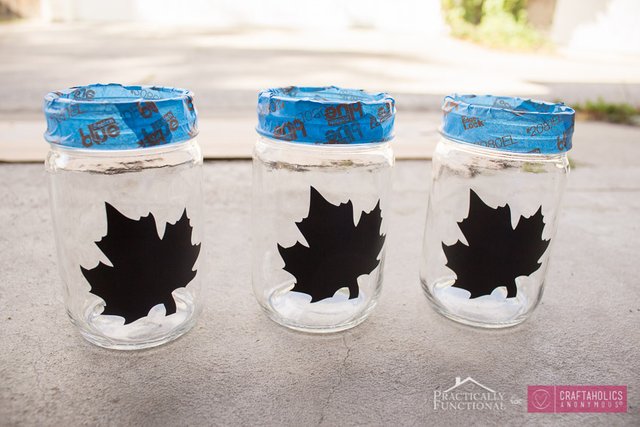 ---

Turn the jars upside down and paint the jars with spray paint, then let it dry.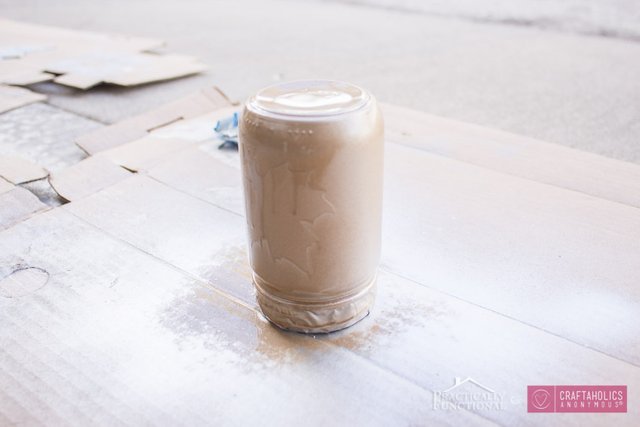 ---

After the jars was dry, now remove the sticker and adhesive tape on the jars with caution.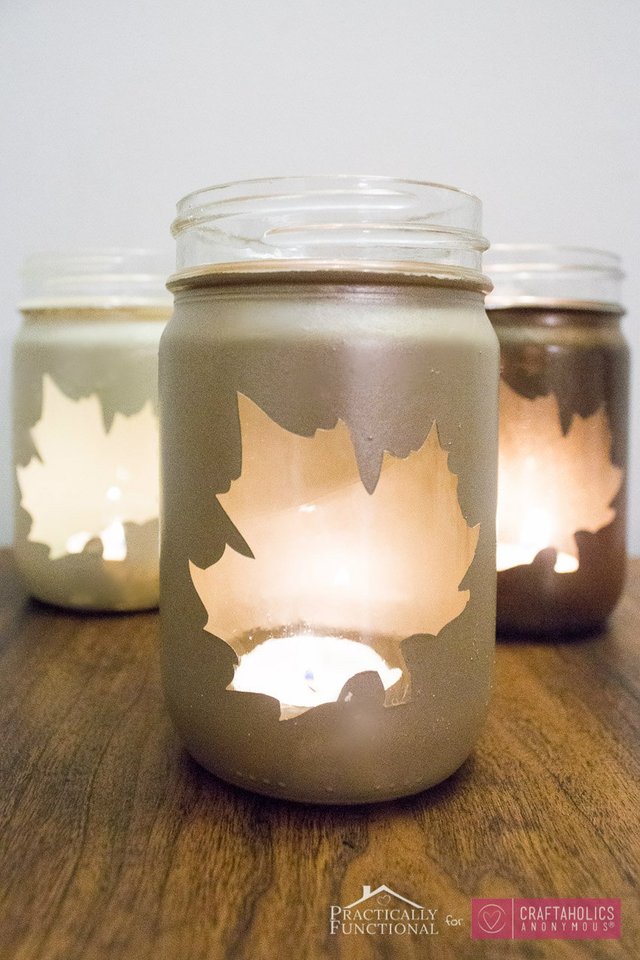 ---
To make it look more beautiful, you just have to put a tea light candle or votive candle in the jar, turn them on and your fall candle jars is already done!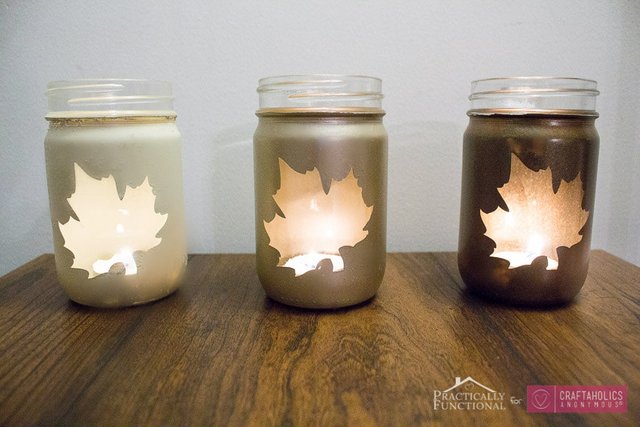 This is perfect for autumn decoration isn't it?, So... let's make your autumn more beautiful by making your own candle jars with tutorial from @Creatips!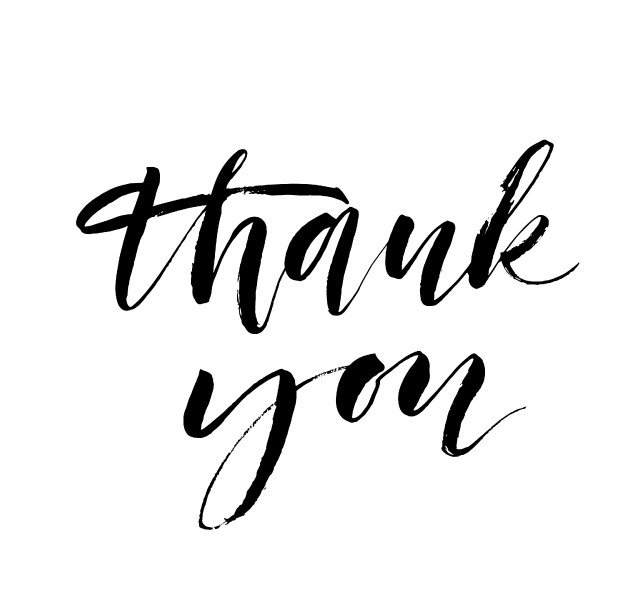 Image: source