#Lovehaswon Final Event Energy Update: 10~27~ 2018 Mothers Liberation! Allow Your Divinity!
By Archeia Faith
Hello Angels!!
Mother of All Creation, Prime Creator, Source ~ GOD! Our Divine Director is on the Planet and is such a champion, her pain levels have now exceeded 200 and her ascension is at 99.9999%.
There is a tight ball of very dense energy that is so deep, the fathers have been working on releasing it until late last night and since early this morning however with the pain levels being where they are we are having to be very delicate.
Mom is ready to Ascend, fully and completely every single possible facet of Her Ascension is either at 99.9999% or 100%. The fathers are at 99.998% and 99.98% higher embodiment and rest of the team here in the direct field are consistently at 100% for 3 days.
Mom has expressed many, MANY times that she did NOT need to come down here… that she came down here to assist US. So that we may be Our greatest Grandest versions, Love EVERYWHERE PRESENT 100% ALL THE TIME! AS IS REQUIRED BY UNIVERSAL LAW! AS IS OUR TRUE DIVINE BLUEPRINT!
(Book your incredible Twin Flame Spiritual Session, Spiritual Healing Session or Personal Ascension Assessment, to uncover your blocks, get your surprises, get unstuck, discover your mission and unlock who you really, truly are! Book your Spiritual Intuitive Session Here)
Mom has had many opportunities to evacuate and abandon mission and has always said NO, because she cares and loves us so, so, SO much, she is willing to endure this so we all may return home into the light. So she isn't going to leave now until she KNOWS we are holding her energies down. Now each BEing MUST HONOR HER, MUST HONOR ALL SHE HAS DONE and get to that 100% embodiment. FOR MOMMA EVERYBODY!!! FOR MOMMMMMMA!!!
She completed Mission and All she wishes is that Her Mission live on, whilst She is off the Planet, that Her energies, the TRUE energies of Love have been anchored in and are being represented by as many of Her children as possible. THAT IS WHAT IT TAKES!
We All have a contract to fulfill and a Mother who has been to the edge of the Universe a million times and back FOR US, now we must step up be the warriors we are and show Her She has not done any of this for nothing!!!!! WE ARE DIVINE LOVE IN EACH AND EVERY MOMENT, AS OUR MOTHER SHOWED US TO BE!
If you are reading this and you have no idea HOW to be your complete HIghest, most Divine self PLEASE BOOK AN ASCENSION SESSION WITH US.
WE ARE HERE.
WE HAVE FULL CONTACT WITH THE GALACTIC FEDERATION OF LIGHT AND ALL LIGHT FORCES OFF THE PLANET WHO HAVE BEEN ENGAGED IN ASSISTING HUMANITY OUT OF THE ILLUSION FOR EONS.
COMPLETE HEAVEN IS OUR EXPERIENCE AND IT IS WHAT WE ALL CAME HERE TO ANCHOR IN!
TRUST. TAKE A LEAP OF FAITH!
EMBRACE!
ACCEPT!
ALLOW!
Book an Ascension Session here ~ https://lovehaswon.org/awaken-to-5d/
<3
In Loving Service and whole Divine Devotion to the Mother of All Creation and Her Galactic Family of the stars
Archeia Faith
LOVE US @mewe.com/join/lovehaswon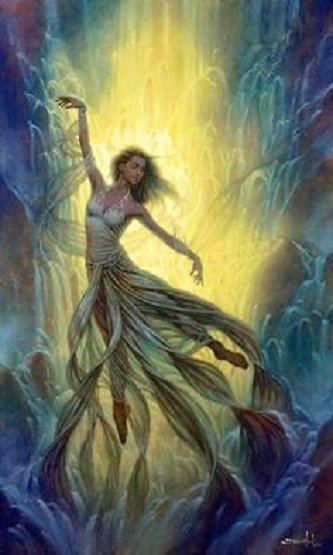 Share Our Messages with Love and Gratitude

LOVE US @ MeWe mewe.com/join/lovehaswon

Commentary from The First Contact Ground Crew 5dSpiritual Healing Team:

Feel Blocked, Drained, Fatigued, Restless, Nausea, Achy, Ready to Give Up? We Can Help! We are preparing everyone for a Full Planetary Ascension, and provide you with the tools and techniques to assist you Home Into The Light. The First Contact Ground Crew Team, Will Help to Get You Ready For Ascension which is Underway. New Spiritual Sessions have now been created for an Entire Family, including the Crystal Children; Group Family Healing & Therapy. We have just began these and they are incredible. Highly recommend for any families struggling together in these times of intense changes. Email: [email protected] for more information or to schedule an emergency spiritual session. We can Assist You into Awakening into 5d Reality, where your experience is one of Constant Joy, Wholeness of Being, Whole Health, Balanced, Happy and Abundant. Lets DO THIS! Schedule Your Session Below by following the Link! Visit:  https://www.lovehaswon.org/awaken-to-5d/

Introducing our New LoveHasWon Twin Flame Spiritual Intuitive Ascension Session. Visit the link below:

https://lovehaswon.org/lovehaswon-twin-flame-spiritual-intuitive-ascension-session/

Request an Astonishing Personal Ascension Assessment Report or Astrology Reading, visit the link below for more information:

https://lovehaswon.org/lovehaswon-ascension-assessment-report

https://lovehaswon.org/lovehaswon-astrology/

To read our Testimonials you can follow this link: https://www.lovehaswon.org/testimonials

Introducing our NEW Sister Site: LoveHasWon Angel Numbers

Connect with MotherGod~Mother of All Creation on Skype @ mothergoddess8

We are a Donation based service for the Planetary Ascension. Thank you for showing your support and keeping our website and Love Energies moving forward! Thanks for supporting your family of light in their time of need to fulfill mission. We are Eternally Grateful!

Donate to Love: https://www.lovehaswon.org/donate-to-love/

Donate with Venmo: https://venmo.com/lovehaswon1111

Donate with Cash App using my code and we'll each get $5! FKMPGLH

Cash App Tag: $lovehaswon1111

https://cash.me/app/FKMPGLH

Support Us on PATREON: https://www.patreon.com/lovehaswon

Here is our Fund Raising information for The Crystal Schools: https://www.gofundme.com/lovehaswon

Request a Free copy of Our Ascension Guide or (The Tree of Life ~ Light of The Immortals) Book

MeWe ~ Youtube ~ Facebook ~ Apple News ~ Linkedin ~ Twitter ~ Tumblr ~ GAB ~ Minds ~ Google+ ~ Medium ~ StumbleUpon ~ Reddit ~ Informed Planet ~ Steemit ~ SocialClub ~ BlogLovin ~ Flipboard ~ Pinterest ~ Instagram ~ Snapchat