Shark alert!!! 2 oceanic whitetip sharks spotted @ Elphinstone reef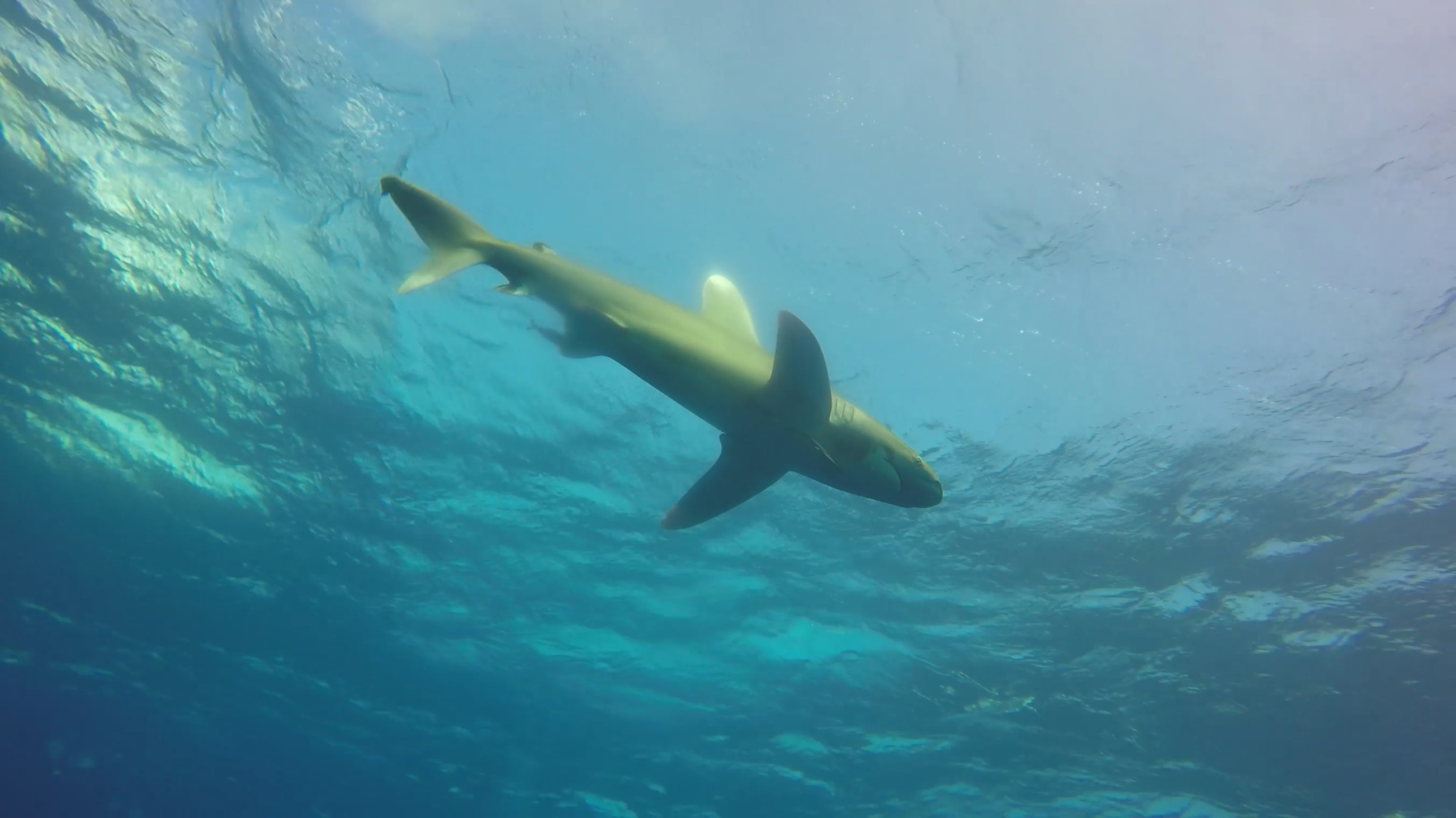 ---
Last December I was staying for a week at Marsa Alam - Egypt. I did a couple of dives at the house reef but my focus was set on the Thursday boat trip to Elphinstone reef. I did 3 dives there at 2015 during a liveaboard on the red sea and had one of my most memorable encounters underwater: an oceanic whitetip decided to circle around us at -45 m. ( see
)
Since then I've seen plenty of sharks but never had the same adrenaline rush of meeting the oceanic whitetip, a shark species know to be unpredictable.
I was getting close to 100 dives and I planned my dives so I did dive 99 and 100 at Elphinstone. For my first dive I was swimming in the blue towards the reef and suddenly 2 oceanic decided to swim by to have a look. I felt the same adrenaline rush and enjoyed every second of this brief encounter. I almost forgot to enjoy the beautiful reef during the rest of the dive.
At my 100'th dive I didn't spot the sharks anymore but it was still one to log in capital letters with a relaxed and beautiful wall dive next to the reef.
---
▶️ DTube
▶️ IPFS