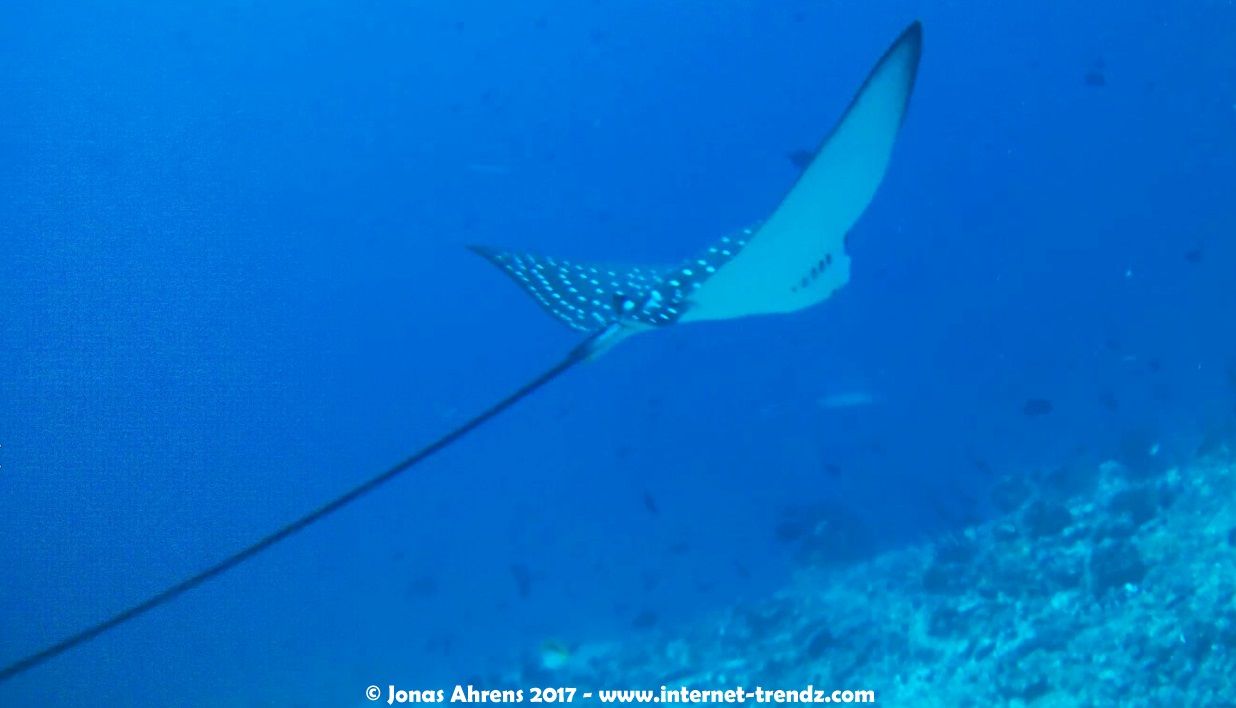 Hi diving interested people and Steemians, I have another awesome highlight from my diving trip to the maldives for you: A really crazy video, in which I "hunted" a beautiful Sting Ray (Eagle Ray) with my camera! 😆
Yes I know, this was very crazy, because Stingrays are very dangerous if you are getting stinged by them... 😅
Don´t try this for yourself guys, it was my own risk and I decided to do it for myself!!!
In addition I had my unfolded selfie stick, so it looks closer as it really was and Im always feeling safe with my stick underwater, because I think it´s a nice tool to keep away dangerous animals in a worst case. 😄
Here you can watch my new diving video with the Eagle Ray:
At the end of the video you can see two other divers for a short moment and they showed me a bird, because they wanted to give me the sign, that this was very dangerous... 😂
But let me tell you something: Sting rays are nearly never attacking divers, they are more dangerous for swimmers, because they will sting you if you are walking on them. I never heard from an attack on divers in the ocean and I really searched a lot for information about it.
If you are interested in learning more about Stingrays, here you can read more about this animals in general: https://en.wikipedia.org/wiki/Stingray
And here you can find more information about this special stingray species in my video above: https://en.wikipedia.org/wiki/Eagle_ray
---
Best regards and hear you in my next article!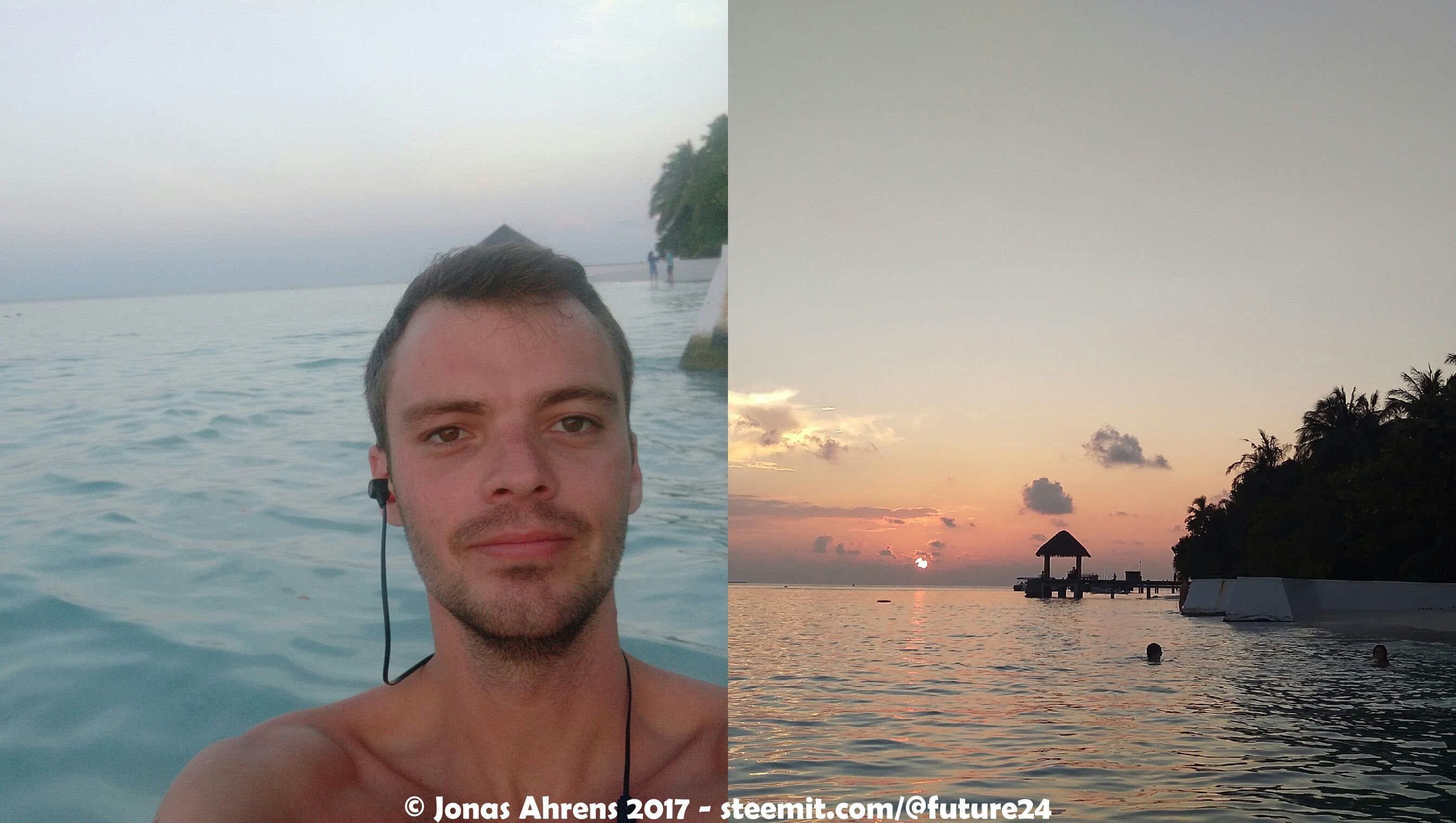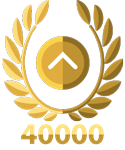 Jonas Ahrens


---
Location approximately:
!steemitworldmap 3.569618 lat 72.953682 long d3scr
---