Why distribution is important
In a world where technology is ever evolving and people becoming obsolete for more and more jobs due to robots, cryptocurrency will be a very important tool to redistribute wealth.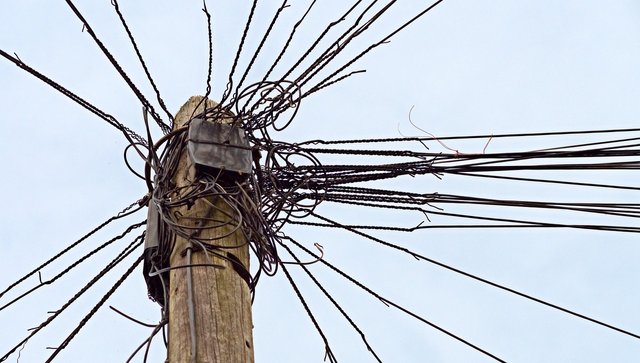 The way things are now in countries such as the U.S where people are lobbying against wealth distribution it doesn't look like things are going to change in the near future. The people here all know a bit about the weaknesses of the dollar and everything else wrong with the economy not only in the U.S but throughout the whole world. This is something that we have a chance to change now, though. In case you weren't aware yet, we are creating a new asset class with cryptocurrency, the rewardpool is creating new coins daily which are being distributed to users.
I'm not going to go too deep into everything wrong with Steems current economic rules, but if you think about it; things are already getting a lot more like fiat than how I envisioned the coin to work when I first got here. Hell, I've even been called a communist by people who use Steem only for themselves and don't see the value in redistributing stake. Not only do they not seem to understand the advantages of a healthy distribution for the DPOS technology and why low prices are a good way to help with that as well, but to go as far as to call curators names who are still trying to do the right thing is a bit sad.
I recently saw a screenshot of the last words on the internet of Stephen Hawking when he had an AMA on Reddit.

Everyone can enjoy a life of luxurious leisure if the machine-produced wealth is shared, or most people can end up miserably poorif the machine-owners successfully lobby against wealth redistribution."
This sentence can easily be compared to the Steem blockchain as well, without comparing machine-producers as bid bot owners let's just think about the big accounts today who are just using the voting power for their own gain. I don't want to tell people they are doing the wrong thing, everyone is aware of the broken economics and their only solution to not be left behind others in growing their stake is by delegating to bid bots and letting users buy those votes for advertiesement, but even the whole bid bot economy is flawed considering most of the buyers are getting a positive return for advertising their content.
Yes, we need free downvotes, yes we may need higher curation rewards to re-incentivize investors to delegate to curation projects instead of bid bots and to make it profitable for curators to get back to curating and focusing their voting power on other authors instead of vote-trading or delegating for max ROI. We also need to make sure to look out for abusers even if these changes come into effect, there will always be people looking out for themselves and ignoring the network completely or which has been proven after 2+ years is that some may be here without even believing that this currency is going anywhere. They just want to leech as much value as possible and bring that into another currency or fiat and many of us are just letting it happen cause we are too focused on max ROI and ourselves to care.
I do understand that some of these people may think "oh well, Steem is still so young, it doesn't matter what happens to it right now it will still survive". Sure, but those gaining stake unfairly now will have that stake forever. If they sell then that's fine, people who earn stake without sweating enough or putting in their own money will sell it easily than those who have earned each Steem with a lot of work and effort behind it. There are also people out there knowing where Steem is going and making sure they are earning as much as they can without caring about the network effect or what makes the blockchain stronger than others - distribution. Who knows what these users will do in the future with their acquired stake if they are already abusing it.
Anyway, what I want to get to is that this is our chance to create something amazing where we are the people in charge of what we do with this currency. We can either heed the words of possibly one of the most intelligent human beings to have ever existed in this world - or we can make the same mistakes that have been haunting us ever since and brought this economy to its ruins and have so many people in the world suffer because of it.
I really hope people will be more open to change in our economic system and that we find a great balance together to enter the future with the right foot.
Thanks for reading.
[image source pixabay.com]
---