It's not often that one can find discounts on tickets to Walt Disney World in Orlando, but if you act fast you can take advantage of two awesome offers. The kicker here is that this offer is only valid for Disney Vacation Club (DVC) members, and must be purchased by January 3, 2018.
Offer 1: 25% off cost of an annual pass
- Valid on the Platinum Plus Pass which includes entry into all four parks, two water parks, free parking, and much more
- To buy the same pass directly through Disney World prices start at over $800. By being a DVC member, the offer starts at $560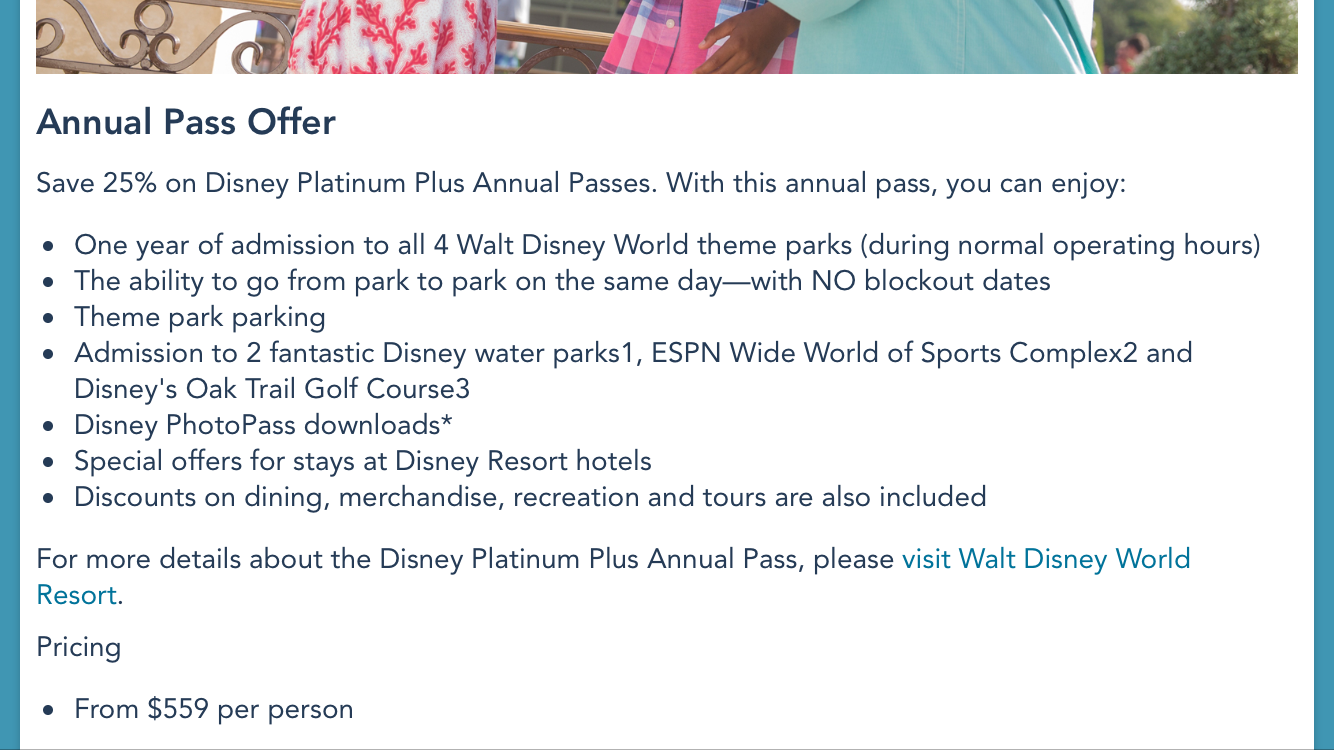 Offer 2: Buy 5 days of park passes, get 7
- Tickets do not need to be used consecutively, but must be used within six months
- Visit one park per day
- Disney World has staggered pricing (the more days you visit, the cheaper the tickets). With this offer you can save $40 off, which may not sound like much, but with how difficult it is to find discount tickets it is a solid offer.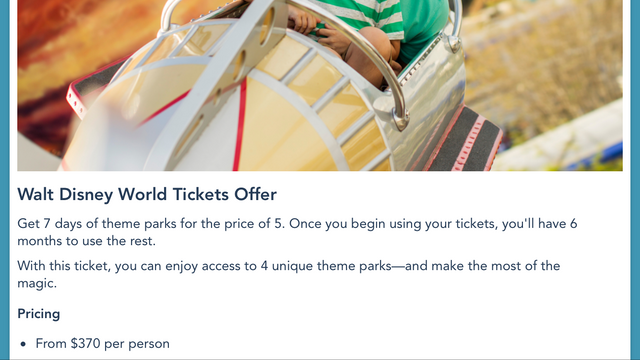 If you're a DVC member, I highly suggest logging into your account and exploring these offers while they're still available.
Stay tuned, Thrill Seekers, for more offers and information on all the best theme parks.