Louis Braille, creator of the Braille system
As I said before, I have decided to share with you curious facts, interesting stories that have happened and great events in the world throughout history.
Today as a curious or interesting event, I want to talk about Louis Braille and the Braille method.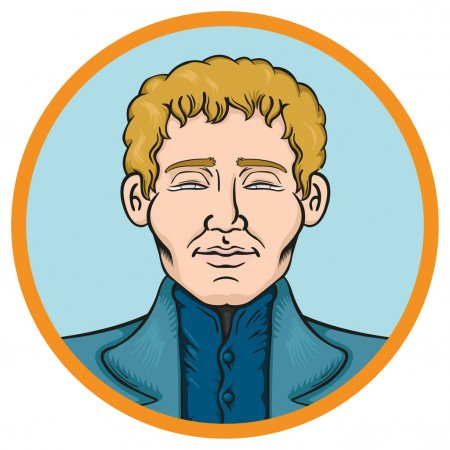 Source
Louis Braille, Creator Of The Current Blind Reading System
This gentleman was a French educator and inventor of the tactile reading and writing system for the blind or visually impaired.
The creation of this method gave him popularity; Basically the method uses cells with six points in relief is known; This method is known as the Braille method, this reading and writing system is universal and is implemented in blind education programs or also in sighted people who want to teach this type of population, and is used both in the reading such as writing and musical notation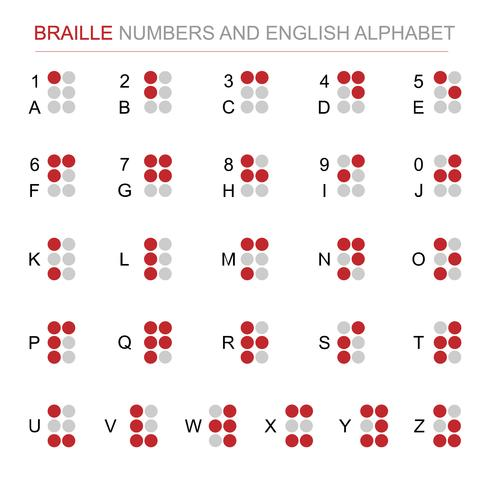 Source
At age 3, Louis Braille, had an accident that would change his life and, a few years later, many others.
While trying to make a hole in the leather, what he had in his hand slipped and pierced an eye; At 5 years old I was completely blind. Due to his visual loss at an early age and inspired by his adolescence by Charles Barbier's invention to facilitate nighttime communication between soldiers, in 1825 Braille developed a tactile code with raised dots that form lines and hyphens, which in turn signify letters. and numbers according to the distribution of the points on the surface.
How Braille and his method began life...
Despite his disability, Braile attended a regular school and was one of the outstanding students. For being a good student I win a scholarship to study at the Royal Institute for Blind Youth in France. At that time, the reading system used by the blind was a system invented by the founder of the school, Valentin Haüy.
In 1821, Charles Barbier, a captain in the French Army, arrived at the institute where he studied Braille and shared a tactile reading system developed so that soldiers could read messages on the battlefield in the dark, without drawing the attention of enemies. Barbier called this method "night writing" and stressed that it could be of benefit to the blind.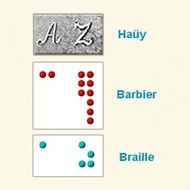 Source
Many students experimented with the Barbie method, but were soon discouraged as it seemed very complex. However, the young Braille did not give up, he took the Barbier code as a base and refined it; and at the age of 15 he had created a new reading system for the blind.
What Braille did was to simplify the Barbier system, reducing the points. And he reduced it to a system consisting of only 6 points.
so less points, more clarity...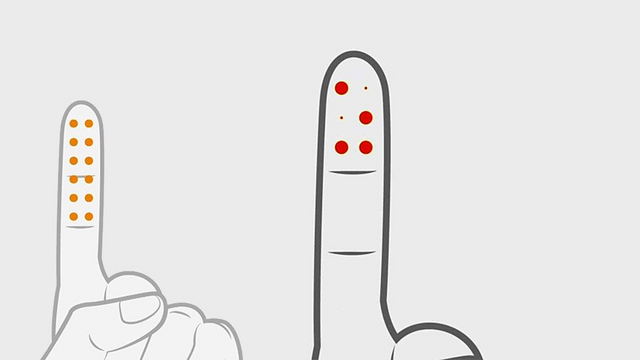 Source
Because Louis Braille loved music, he also invented a system for writing notes.

Source
Louis Braille died at age 43 of tuberculosis. And two years after that was when he finally started teaching his system at the institute where he had studied. Over time the Braille system became popular around the world.
It is read from left to right, and it is not a language...it is a writing system, which means that it can be adapted to different languages, and thanks to that the world is a less dark place for the blind.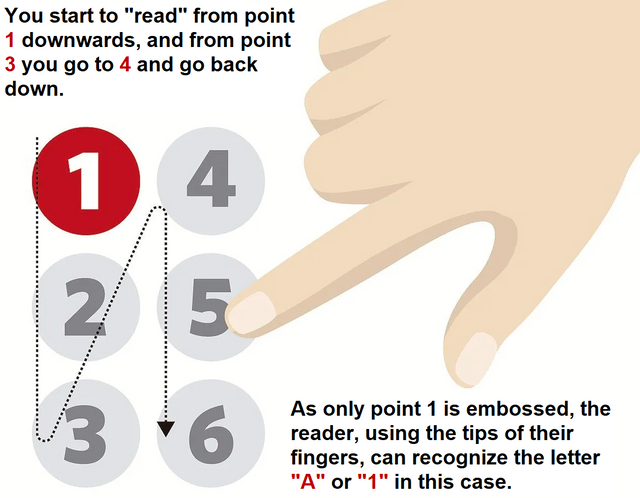 Source
To honor him for his work and contribution, the remains of Louis Braille were unearthed and transferred to the Pantheon in Paris. Except for his hands, which were buried in a simple urn in the churchyard of his hometown church.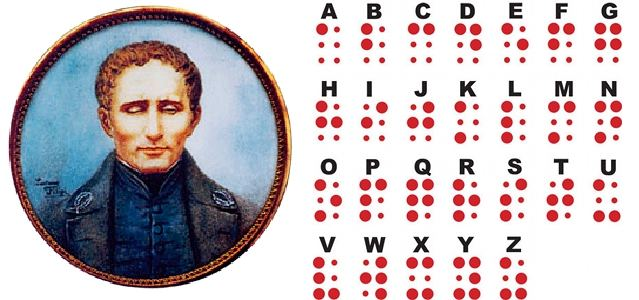 Source
Thank you very much Louis Braille!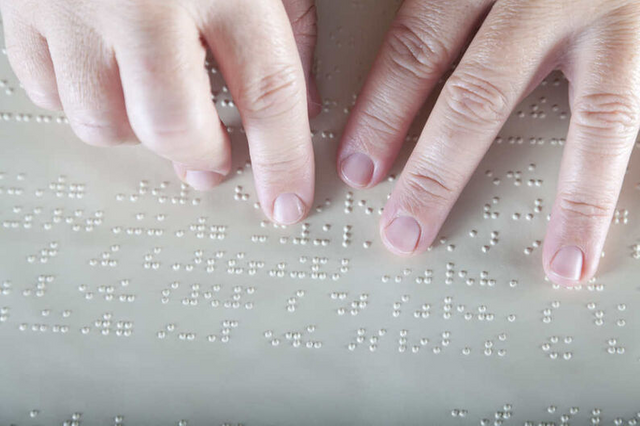 Source