Dino Diploma Weekly Contest Entry - Architecture
The Architecture of Avignon, France
---
This is an example of a drawing that explores architectural forms while at the same time looks for more abstract relationships of those elements. Rather than a scene, it was built of various archways, steps, roofs, windows, chimneys, trees and patterns seen in brick, wood carvings, stonework, and more.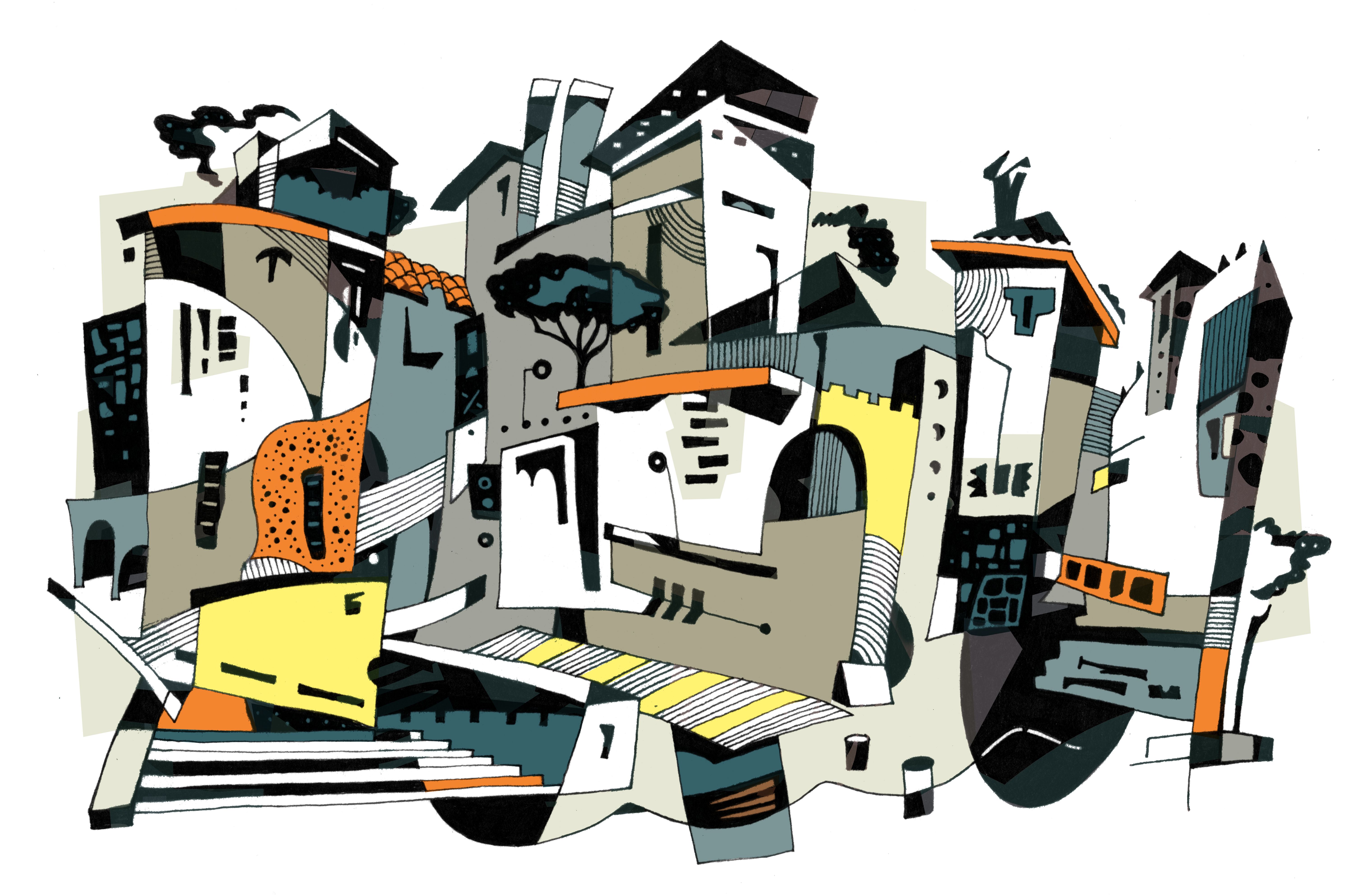 All rights reserved @mrsomebody
As I walked through the streets of Avignon I made light pencil sketch "notes" of these details. Later I made refinements, occasionally erasing a part that doesn't flow well and adding something else. Finally I inked it in. Lastly, I scanned the image and added background colors in Photoshop to bring it to life more.

Steemians, thanks for checking out this post. Please follow me at @mrsomebody and leave any comments below.