Before the clock strikes 12 midnight, would like to share the food of the day. Had a sumptuous dinner at Buddy Hoagies in the evening... With my buddies of course.
We doubled up the number of chicken to 2 pieces for an additional $4.70.
2 big slabs of chicken with 2 sides and self-service plain water for $15.80 each.
Considering we are abstaining from drinking alcohol for a month, this is cheap cheap cheap & my fav phrase Aroi mak! Iik iik iik!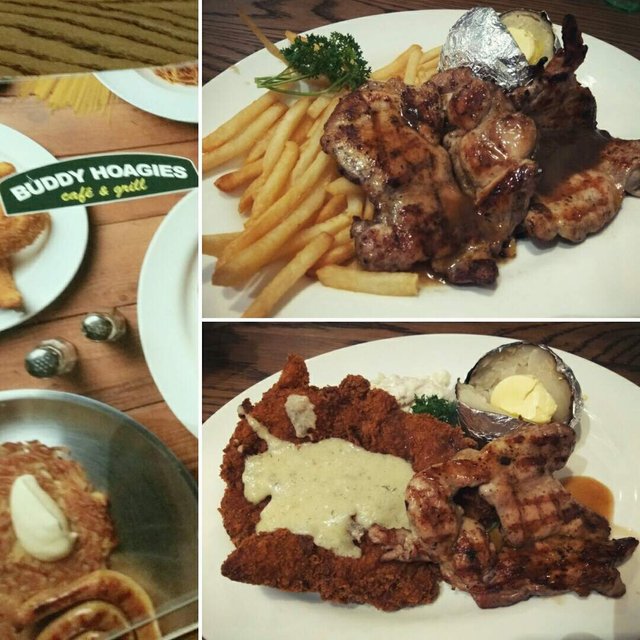 Posted using Partiko Android