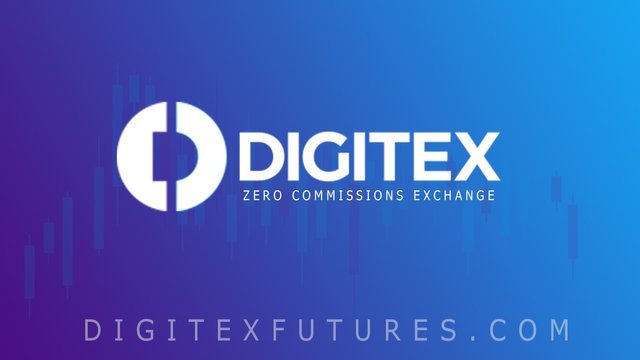 Recapitulating what has been discussed so far
---
This is the third part of a series of articles about the most important features of a new futures exchange called Digitex. Up to this point, we have already covered features like the added protection to traders privacy because they won't be forced to share personal information with the exchange, avoiding potential data leaks that can always happen with entities storing private information about its clients, it was also covered how Digitex is planning to guarantee the existence of liquidity in the exchange by using 20% of the DGTX tokens to provide said liquidity as well as their own automated market makers that were previously explained, and another important aspect consisted in the one-click interface which will allow traders to operate and handle their orders in the most effective way possible, thanks to a well-thought interface designed to facilitate the interaction with the exchange as much as possible.

However, as we can see below, there are still a few more features to explain and discuss.

Digitex most important features
---
Every single one of the features mentioned in this section are official aspects of the exchange, for anyone interested in an extensive amount of technical information, feel free to take a look at the whitepaper.
Large Tick Sizes Source
When trading futures, the markets have a minimum value in which the price can move, this minimum value is called "tick", Digitex Futures besides providing its users with an easy to understand interface, also allows for a considerably high tick size, meaning the minimum value in which the price can move is relatively high. Since Digitex will have 3 different futures markets (Bitcoin, Ethereum and Litecoin), each one of those markets is going to have a different tick size. In the case of Bitcoin it will be 5 USD, with Ethereum the tick size is going to be 1 USD, and finally, Litecoin futures will have a tick size of 0.25 USD. As we can see, the higher the price of the cryptocurrency the higher its tick size.

In the futures market, having larger tick size might help with liquidity, there is a quote from a senior vice-president at NYSE Euronext regarding traditional futures market that says "There are thousands of smaller cap securities suffering from a lack of liquidity that could potentially benefit from larger tick sizes". | Source Even though the quote refers to a market different than cryptocurrencies, the basic idea should still apply.
High Leverage Source
When doing trades, having leverage basically consists of borrowing money and using it to invest in a particular asset, when the person does a successful trade with leverage, his profits are going to be much bigger than otherwise, however, the opposite can happen if the trade ends up being unprofitable, because in this case, his losses will also be much bigger. Therefore, a leverage is a tool that only experienced traders use. With Digitex, traders will be able to enjoy a leverage of up to 100x, meaning that they can place orders while only having 1% of the value they are trading. For any trader who has enough skills to be successful doing this type of activity, having the opportunity to take advantage of a 100x leverage must be quite exciting because their profits would be much greater, however, it must be said that given the complexity when it comes to understanding these financial tools, people with not enough experience should be very careful because it can result in having massive losses as well.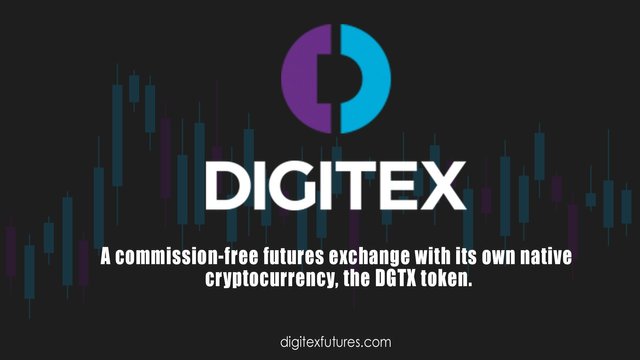 No Auto Deleveraging Source
This aspect is related to the previous point. There are exchanges when traders get automatically deleveraged because he is taking too much risk on a particular trade, which means, the funds belonging to the exchange that one party borrowed to make a trade are at a high risk of being lost. Most exchanges do this to protect their own funds, however, a side effect is that the other party, the one that was earning a profit, is unable to actually receive said profit due to this automatic action taken by the exchange.
In order to allow users to enjoy their complete profits, Digitex won't have auto deleveraging, which can be a good thing to successful traders that know how to accurately analyze prices movements and place profitable orders, but is also another reason for everyone to be extra careful when using this particular financial tool.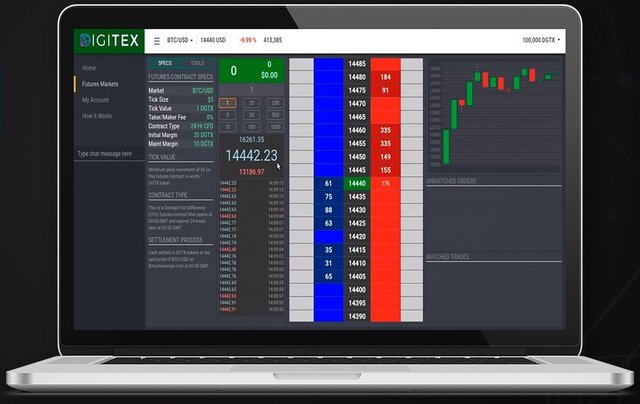 Sub-Millisecond Order Matching Source
The trading interface besides allowing traders to place orders with just a one-click action and being designed to be easy to use for any experienced and amateur trader, when it comes to how things work "under the hood", it uses "Erlang/OTP stack, the same programming language as WhatsApp" Source, resulting in a lightning-fast performance when it comes to matching the different orders that traders are placing, and this facilitates a rapid movement of capital across its different futures market.

Summary
---
In today's article more features about the Digitex futures exchange were covered, especially those regarding a sophisticated financial tool such as leveraging that if used correctly, can increase profits considerably. It was also covered everything related to the Tick size and what could be the implications of having a large one.
The next article is going to be the last one where the main features of this exchange are explained and discussed, for anyone who is interested in knowing more about Digitex, keep an eye out for coming article that will be published soon.
As always, feel free to share your thoughts and ask any question you might have about this project!
More links related to the project:
---
---
"DISCLAMER: The information contained within this post shall not be taken as financial advice. I am not a financial advisor and none of your investing should be carried out based on any information presented here. You can lose all of your money by investing. The following information is for educational and entertainment purposes only."