Digital Nomad Q&A #1 - Advice For Soon-To-Be Graduates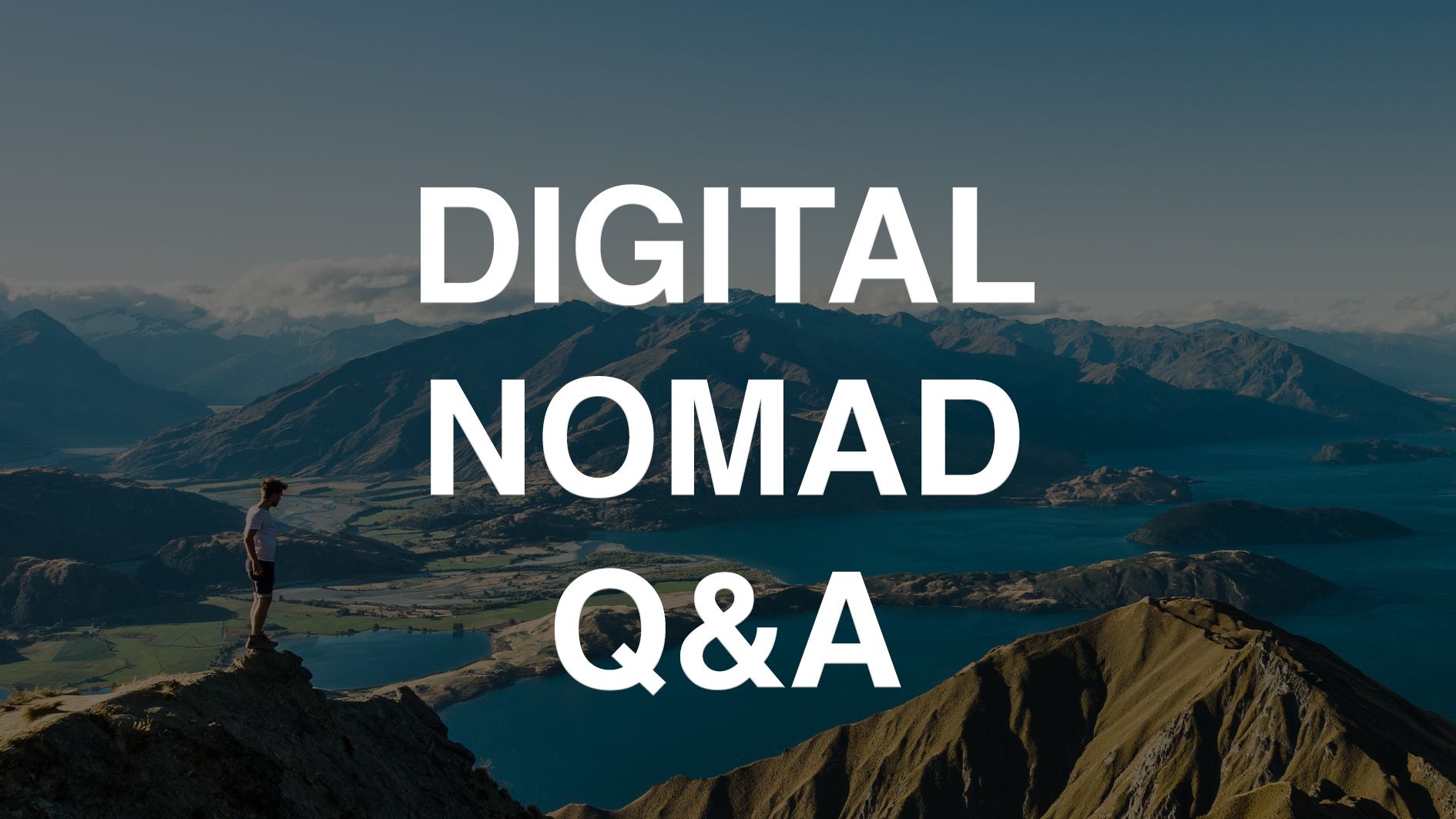 "I'm in my final year of university. I don't want a 9-5 job. What's your advice for soon-to-be graduates who have very little business knowledge and really want to make money while traveling?" – Migle from Lithuania
I'm so happy to know you don't want a regular 9-5 job, way to go!
The best advice I can give is to start something on the side while you're still studying. I know being a student is not easy – there are a lot of papers to complete, tons of exams to go to and obviously legendary parties to take part in.
However, I'm sure you can find 30-60 minutes a day to test out some ideas and see how they go. If any one of them picks up, you can spend a little more time developing it and, hopefully, when you graduate, you'll already have enough income to allow you to travel right after receiving your diploma.
Speaking of what to do exactly, I think service businesses are the best to start with, since they don't require absolutely any investment money. If you're into editing videos, doing social media marketing or translating texts, outreach to advertising agencies (here's a guide on how to do it) and tell them you can provide these services to them for a fraction of their current price.
Once you get your first client, see if you can find someone on UpWork or Fiverr to do the actual job for you. When the job is done, send it over to your client and do anything it takes to make them satisfied.
If they're happy working with you, see if you can get more orders from them and, most importantly, ask them to introduce you to their friends/colleagues and offer them a 20% commission on every sale you make from their introductions.
I think the most important thing at this stage is to not burn any bridges. I appreciate people who get so hyped about living their dream life that they quit everything and go for it, however that's incredibly risky and if things don't work out, you might find yourself in a lot of trouble…
So take your time, do everything step by step and don't be afraid to drop an idea if you see it isn't working.
This post is part of my "Digital Nomad Q&A" series - a weekly e-mail that I send out to my e-mail newsletter and later re-post on Steemit. Hope you enjoy it!
P.S. Have a question you want me to answer? Submit it here!