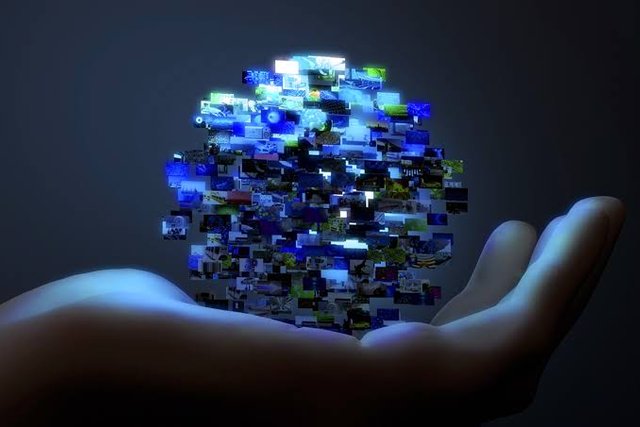 AN INSIGHT, INTO THE BLOCKCHAIN INDUSTRY
The advancement in the world system has really hit the roof with the emergence of the blockchain industry.
The blockchain is a fully decentralized ledger that stores data and is publicly shared across the nodes of it's network.
It has become a very efficient technology used by individuals and industries to carry out their operations effectively.
The crypto assets are developed based on the blockchain technologies, and it has truly proven to be a blessing to the global economy as the trade in crypto-currencies has positively affected the world's financial system.
THE MAJOR CHALLENGE
But the major challenge of the blockchain industry and the crypto assets market is the low rate of participants and lack of adoption of this great system.
This apathy is as a result of the fact that there are limited avenues where the blockchain system are put into use, and most of the available ones are not operating as promised.
This has impeded these industry from attaining a great height.
That's not all, it has also denied the masses the benefits they were supposed to enjoy from the system.
In fact instead of gaining, the masses are losing, this can be seen in the LRPs ( Loyalty Reward points), a means deviced by companies and industries to reward their customers, so as to maintain customer loyalty.....
Even when the customers gain this points or rewards, redeeming or making use of it is difficult as there are a lot of blockades to redeeming it.
But that is about to change, because digitalbits is here....
DIGITALBITS, THE MASS ADOPTION OF THE BLOCKCHAIN SYSTEM GUARANTEED
Digitalbits is a blockchain system which is developed to solve the the numerous challenges of the blockchain system, by ensuring that the mass adoption of the blockchain system is sure.
In order to achieve this, Digitalbits will use it's blockchain nature to get rid of the lack of participants and the the adoption issues faced in the system by merging blockchain system into our everyday lives,so it can be easy for the users to participate and enjoy.
CONCLUSION
Digitalbits will make the use of the blockchain technologies a beneficial one, and drive the global economic system to achieving it's milestone.
USEFUL LINKS
Website : https://www.digitalbits.io/
Whitepaper : https://storage.googleapis.com/westart-files/digitalbits-pre-sale/DigitalBits_Whitepaper_2_2.pdf
Lightpaper : https://www.digitalbits.io/resources/digitalbits-lightpaper/
Telegram : http://t.me/digitalbits
LinkedIn : https://www.linkedin.com/company/digitalbitsorg/
Twitter :
https://twitter.com/digitalbitsorg
Facebook : https://www.facebook.com/DigitalBitsOrg/
Writer - Cjkalu
Bitcointalk Username - Cjblog
Bitcointalk Profile Link - https://bitcointalk.org/index.php?action=profile;u=2563026