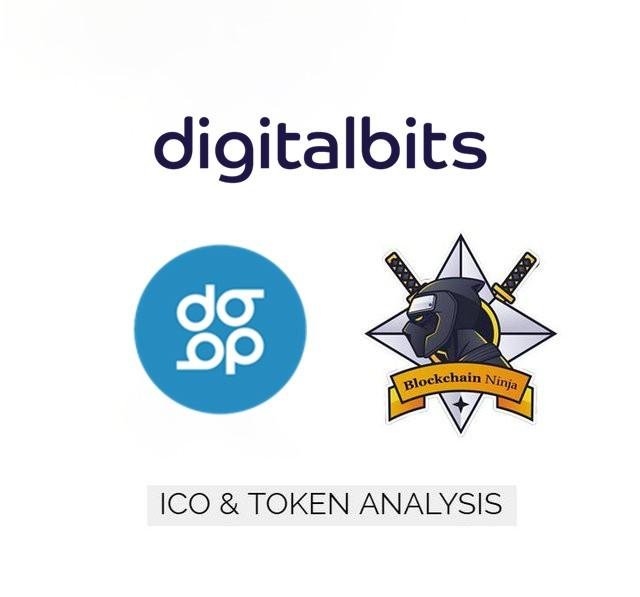 Greetings, Blockchain Ninja friends are with you again, and I got you a very interesting project. The project has great ideas, excellent documentation, you can see how the team is trying on this, I decided to share it with you. The project that we are going to consider today is called Digitalbits.
Before we dive into this project, I want to talk to you about cryptocurrency and projects based on it. Now cryptocurrency is a trend, it is developing and capturing new markets. Even in spite of her fall. Cryptocurrency is the future global economy, which means that the world needs mass products such as DigitalBits
DigitalBits Project
DigitalBits project - creates your own blockchain for mass use. What does this mean, if you want to release any token you can do it on Digitalbits. But this is only a tool for the main project idea. The idea of ​​DigitalBits is that everyone can create their own unique loyalty program. Yes, you heard right the project Digitalbits aims to create loyalty programs that would implement cryptocurrency around the world. This is a very serious idea. Because every business on the planet needs stable customers, and customers need bonuses and gifts. Loyalty systems strongly influence business, in a positive sense. This greatly increases sales and helps to keep customers.
An example of how Digitalbits loyalty system can work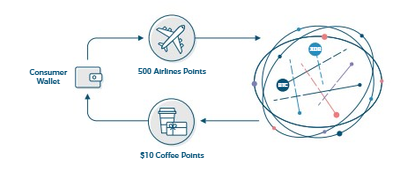 Business prospects
Creating your own independent blockchain is wonderful. Because new conditions based on ETH or other blockchain are affected too much by market conditions. Simply, it will save Digitalbits prices from falling. What attracts investors. Working in this direction, the project provides itself with a stable economy and massive use. A good niche for the company. Already on the project site, there is a lot of information about software, professionals can study this material.
DigitalBits Network Overview Example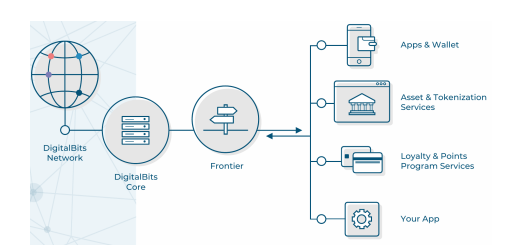 ICO
Official video of the project
Team

Advisors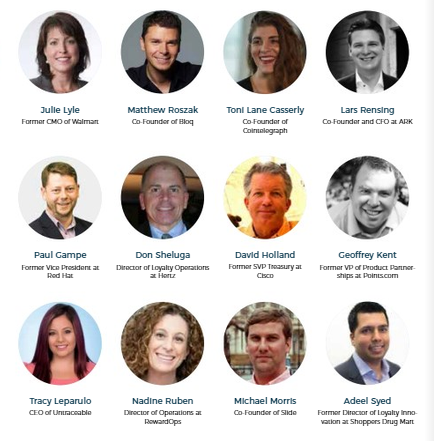 Token info
| Type | ICO |
| --- | --- |
| Token | XDB |
| Platform | Blockchain |
| Token Price | 0.004 USD |
| Token for sale | 10,000,000,000 XDB (10%) |
| Hard cap | 35,000,000 USD |
| Accepting | ETH, BTC |
Conclusion
The project is very good. There are interesting solutions. The loyalty program on cryptocurrency is convenient. Especially if there is a convenient layout for companies. You do not have to spend time analyzing and developing such a program. In the next part, we will focus on the blockchain project itself. And we will study it.
Thanks for attention.
---

Сontacts
🔊 Website: https://www.digitalbits.io/
🔊 Pre-sale: https://www.westart.co/project/digitalbits-presale/project
🔊 Whitepapers: https://storage.googleapis.com/westart-files/digitalbits-pre-sale/DigitalBits_Whitepaper_2_2.pdf
🔊 Twitter: https://twitter.com/DigitalBitsOrg
🔊 Facebook: https://www.facebook.com/DigitalBitsOrg/
🔊 Bitcointalk: https://bitcointalk.org/index.php?topic=5026550.0
🔊 Telegram: http://t.me/digitalbitsdigitalbits
🔊 Bounty thread: https://bitcointalk.org/index.php?topic=5112064.0
---
Autor
Bitcointalk Galantin
Bitcointalk links https://bitcointalk.org/index.php?action=profile;u=2299006
Wallet 0x61F7C0C58CE5b94c416F2dBE98396553d07346F1