Shout out to all members of this community, am here once again to make another review about DigitalBits project, a fork of Stellar which is currently running pre-sale. In this write up, I will try my possible best to expansiate more about it and this write up will be concise and well detailed.
Above all, it is very important to let my readers know that DigitalBits is a unique project with superb team. Am saying this because many has lost interest in new blockchain startups because of their previous bad experience in some but am assuring you guys that DigitalBits is not like all those projects that have nothing tangible to offer the industry and the world at large. The focus of DigitalBits is the creation of an ecosystem that will further improve the mass adoption of Cryptocurrency by all and sundry.
CEO & Founder of Digitalbits
With the limited time that I have here, I will like to talk more about the CEO who's the founder of Digitalbits. His name is Al Burgio and for the past 20 years, he had built a pan industries career by working in many different sectors. Apart from his role in DigitalBits, he also founded Fusechain which is a blockchain innovation company and he also founded DigitalBits. Mr Burgio has an incredible profile, also many blockchain-based companies and Startups have invested in DigitalBits and this talk much about the legitimacy of the project.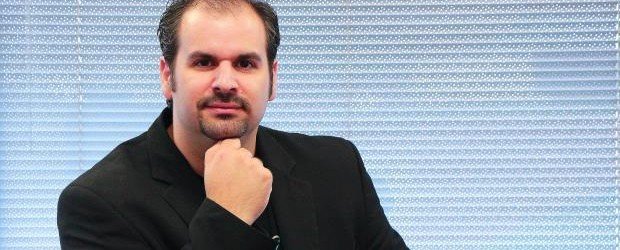 Pre-sale
As I said above that many projects and start ups have already invested in DigitalBits so I don't think there will be public sale but the team has created an opportunity for the public to get involved through the Presale that they currently conducting on Westart. The Presale an opportunity to be part of something big and you should do yourself a favor by going through all links that I will add at the bottom of this write up.
Digitalbits pre-sale is live now on Westart. You can find out more information on this website related Digitalbits pre-sale, circulating supply, roadmap and other things you need to know.
Check any of the following links below for information about the project:
Website: https://www.digitalbits.io/
Whitepaper: https://storage.googleapis.com/westart-files/digitalbits-pre-sale/DigitalBits_Whitepaper_2_2.pdf
Lightpaper: https://www.digitalbits.io/resources/digitalbits-lightpaper/
Ann Thread: https://bitcointalk.org/index.php?topic=5026550.0
Westart: https://www.westart.co/project/digitalbits-presale
Facebook: https://www.facebook.com/DigitalBitsOrg/
Twitter: https://twitter.com/DigitalBitsOrg?lang=en
Telegram: http://t.me/digitalbits
Bounty Thread: https://bitcointalk.org/index.php?topic=5112064