Now, I know what's the rage on pen tool is about.
---
@jcdeveza and I don't usually celebrate monthsaries because both of us tend to forget about it. But on times when we remember the 25th, we make it appoint to greet or give each other little things.
So last month, I drew him on photoshop. Here's the final piece.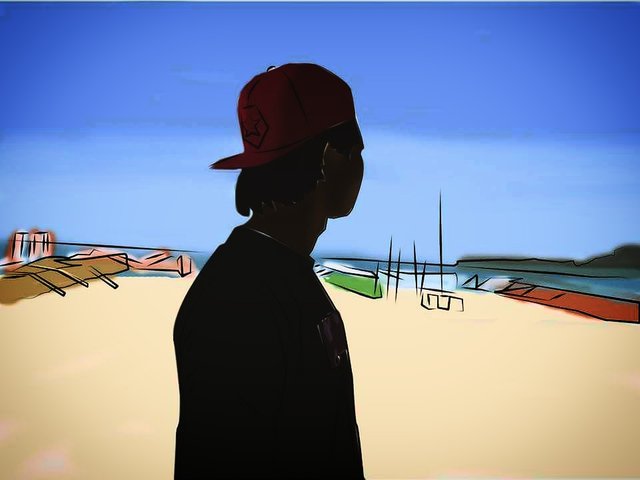 I used the pen tool to draw the outline. 🖋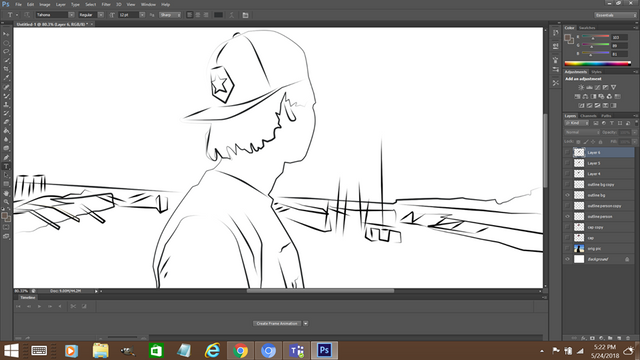 I used the eyedropper tool to pick the color from the original photo so that it closely resembles the piece I'm working on. I can say that it's a trick that can be used by beginners like me.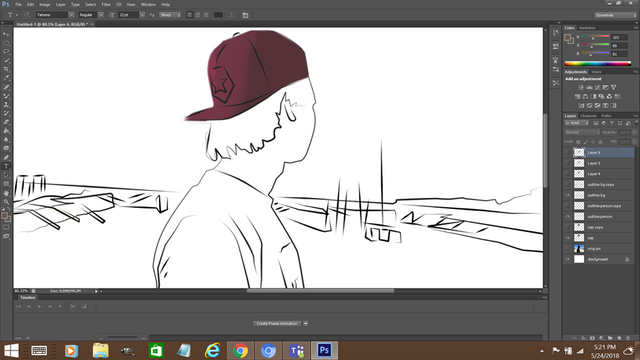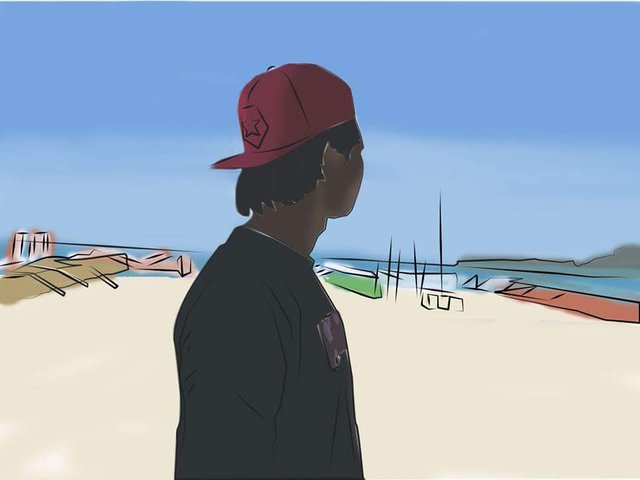 As you can observe in the final piece, I didn't go much to the details of the boats in the background. I drew the piece in a 1-hour timeframe. For the next digital drawings, I vow to focus on the details l, too.
I printed the final piece on a bond paper and wrote a simple greeting. Handed it to him and his smile is priceless 😊
Here's the reference photo: