If you want to watch chaotic movements in its full beauty than there is no better way than to look at the movements of a (double) Pendulum. Since I saw the Pendulum in the Science Museum NEMO in Amsterdam I am fascinated by the unpredictable movements it shows and it was clear to me that I have to build one for myself!
Draft design of the triple pendulum I am working on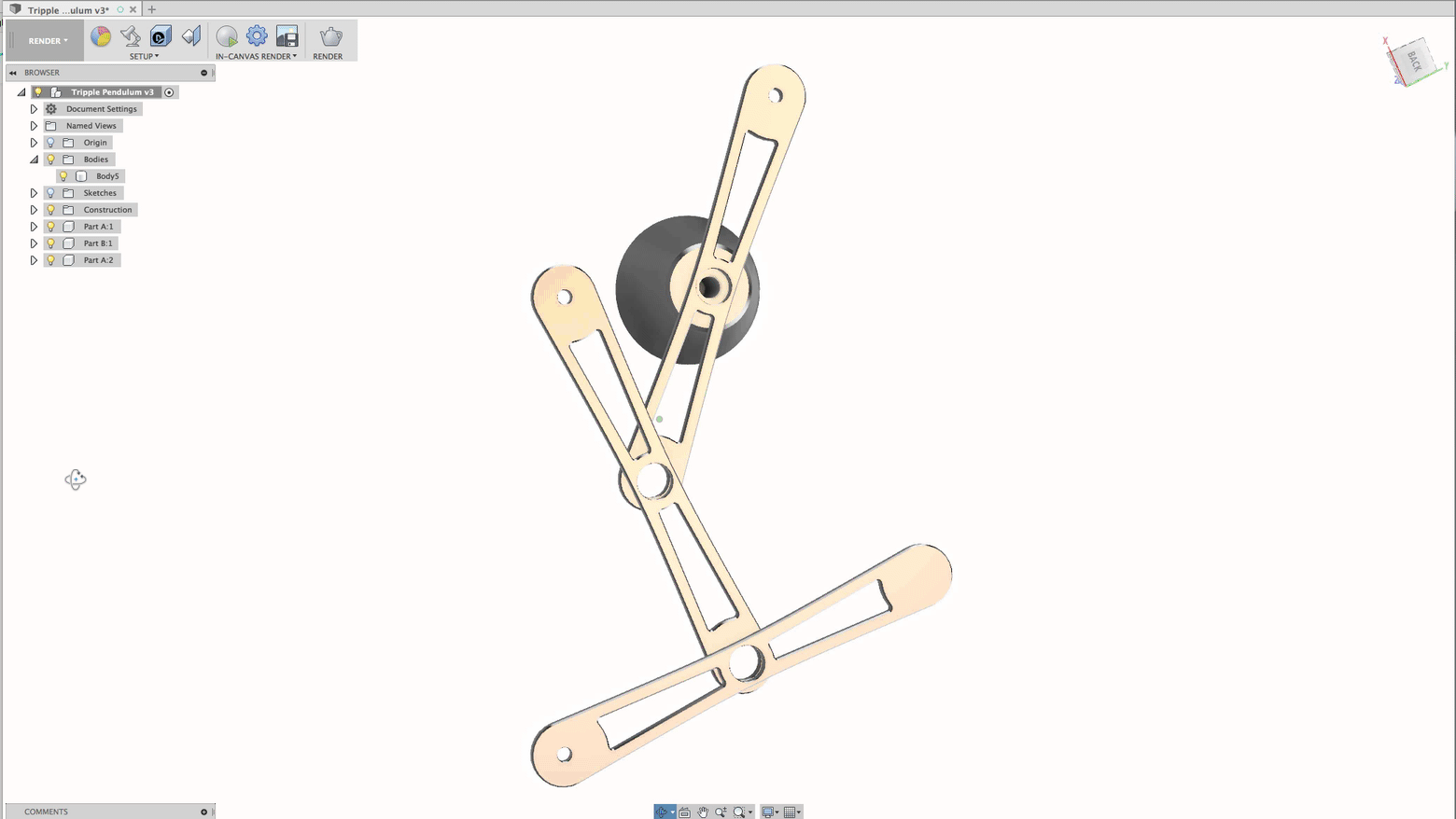 In this post I will show you the design process in Fusion360 and the required parts needed to build one yourself. Lets start however with a brief explanation on what a triple pendulum is. Using help from wikipedia, a pendulum is a weight suspended from a pivot so that it can swing freely.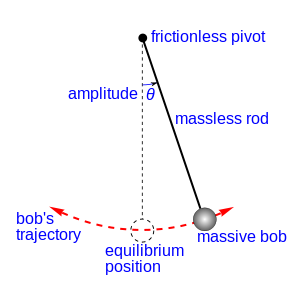 Image source Wikipedia
If you attach multiple pivot points to each other and let them freely move around, you can watch chaotic movements which can be predicted for a while but than become random. The following image shows the chaotic movement which is fascinating to watch. It is getting even more impressive if you attach LED's to the end of the pendulum and make long exposure pictures.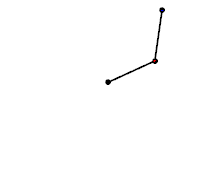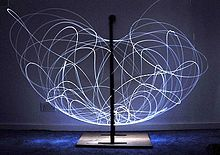 Image source Wikipedia
If you want to read more about pendulum in general and chaotic movements than wikipedia is an excellent source. Back to my design in Fusion 360. The first thing I did was to measure 3 30cm long plastic parts that will act as the pendulum. Each of the parts will host a ceramic bearing (22 x 7 mm) to make the rotation as frictionless as possible. I have still two ceramic from my Fidget Spinner but had to order four more today from AliExpress. If you like to build a triple pendulum yourself than I suggest to use ceramic or good rotating skateboard bearings as well.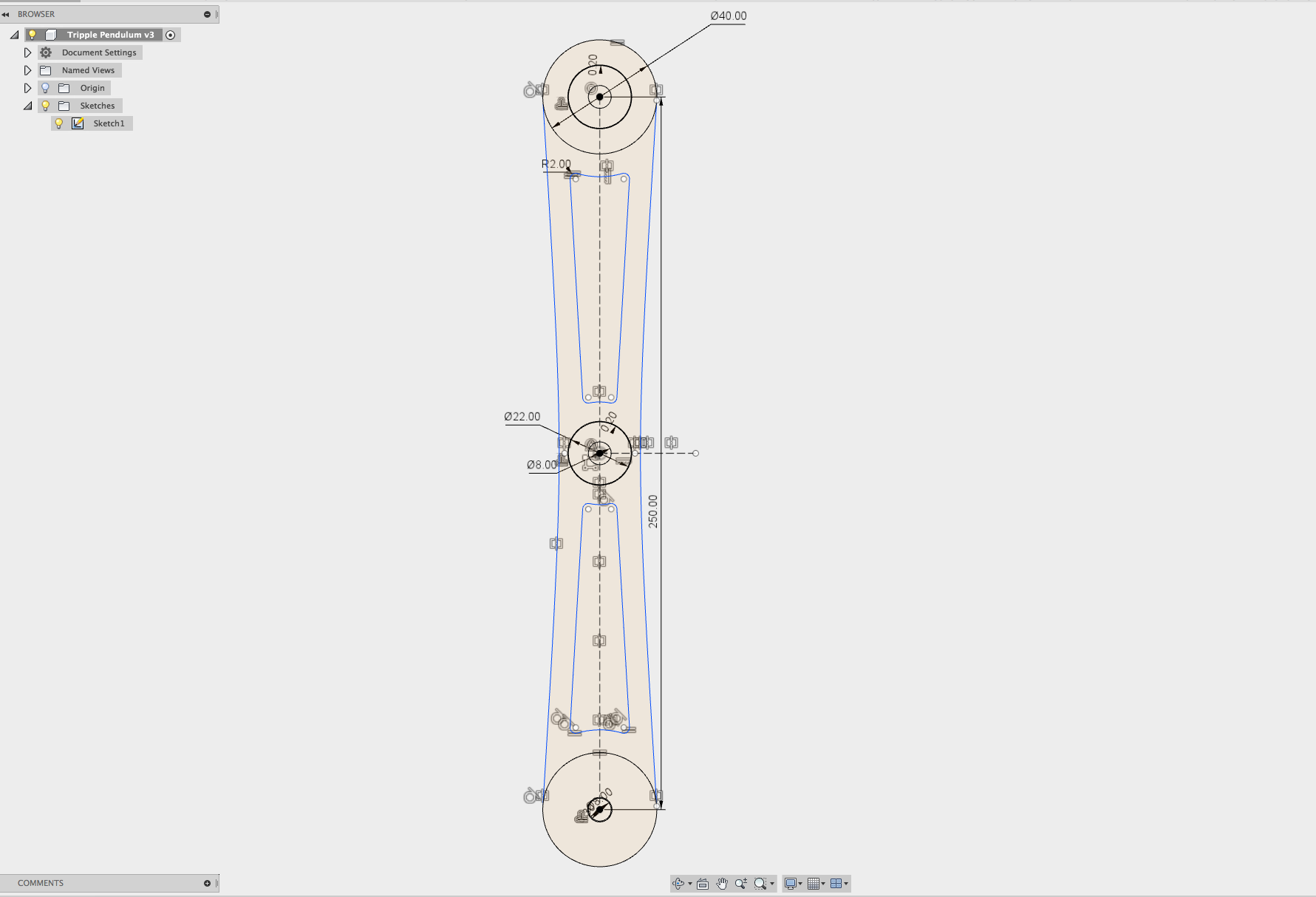 The plan is to mount the triple pendulum to the wall in my office, I will use a 8MM rod and cover the rod with a simple plastic lid.
Once the bearings arrive I will connect the three parts with 8mm bolts and nuts. That's it, the design itself is not very complicated. So to summarise, items you need.
3 plastic parts that acts as Pendulum (I will upload the parts to Thingiverse for free download once project is done.)
5 Skateboard (ceramic) bearings.
3 8mm bols
3 8mm nuts
6 little plastic washer to add some spacing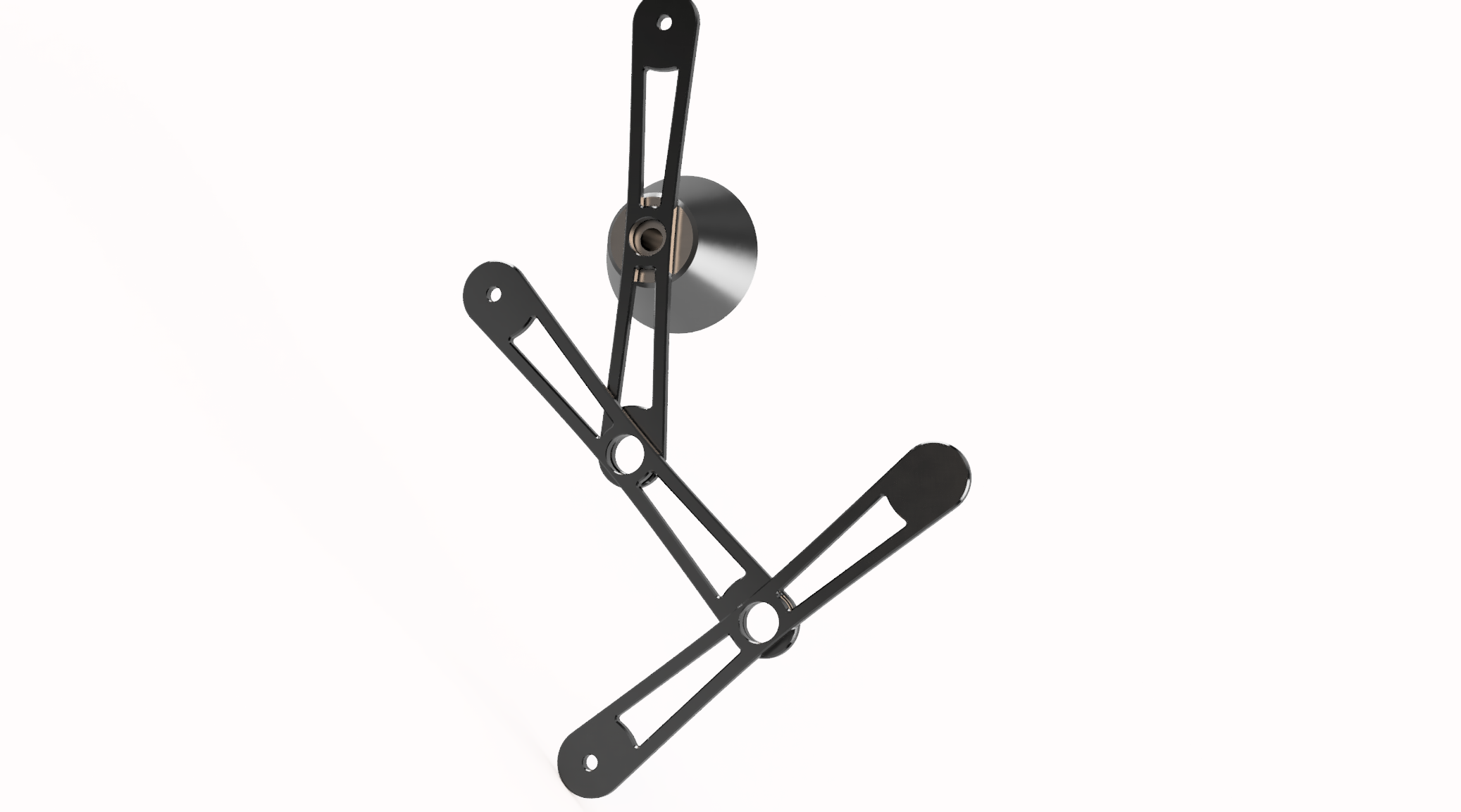 If you want to see the final triple pendulum in action on my wall than stay tuned. I will provide an update once I have all the parts.
Do you like the idea or have any suggestions to improve it? Let me know in the comments.
All the best!