(JaiChai) "SSgt Stevens" - Mine Movie Digital Fan Art
Here's me as SSgt Mike Stevens.
Mine is a 2016 psychological thriller war film.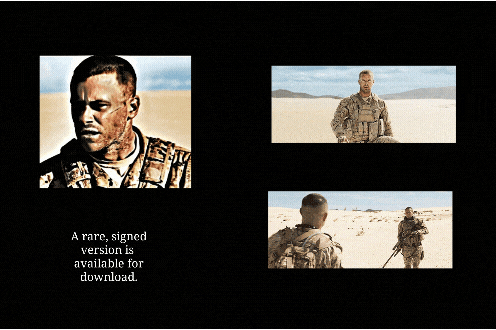 "SSgt Stevens".gif
*A rare, signed, higher resolution and non-watermarked version of this image is available for download at: https://creary.net/digitalart/@jaichai/ssgt-stevens-mine-movie-digital-fan-art
It's about a United States Marine who steps on a land mine during a botched mission and must remain still until help arrives.
(Source: https://en.m.wikipedia.org/wiki/Mine_(2016_film)
May you and yours be well and loving life today.
In Lak'ech, JaiChai
(JaiChai 4 Jul 2022. Simultaneous multi-site submissions posted. All rights reserved.)