What's Next for Digibyte?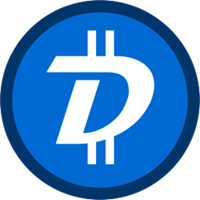 What's Next for Digibyte?
We haven't heard much publically from Digibyte since the Citibank demo day winner was announced a few weeks ago and it unfortunately was not them (However, they are still up for a few awards which should be announced in July). One of the reasons we may not have heard from them lately is because they have a policy about not releasing too much information too far in advance. This is so speculators of the cryptocurrency market have a harder time buying on the rumors and selling on the news... which plagues this industry too much. Just ask Swarm City Token holders...
On Digibyte's website, they recently have added an AI named Emma to help with some of those general questions people love to ask. When asking about their future roadmap, she gives the following as all items coming in the future:
DiguSign Official Release
More Corporate Collaborations
Crosschain Blockchain Transactions
Lightning Network Trials
Digi-ID Blockchain Authentication System
DGB Mining Algo Swap
Being Added to Decentralized Blockchain Exchange
Research into Quantom Proof Encryption & Algos
DigiByte Gaming Relaunch
DigiByte Blockchain Based Smart Contracts
A DigiByte Backed Internet Browser
Getting DigiByte iOS Wallet Back on iTunes App Store
Multiple Conferences & Events
Setting Up A DigiByte Foundation
More Advanced Developer Playground
DigiByte + Artifical Intelligence projects.
They may not have a roadmap of the immediate future to speculate on but they certainly have an imagination and a busy next few years.