Recording your #DigiByte Wallet Personal Recovery Keys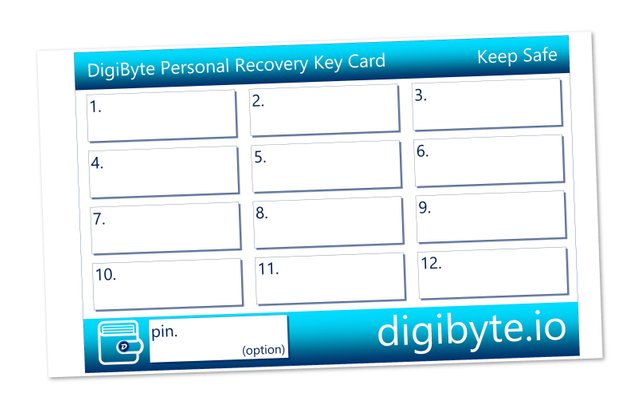 #DigiByte Wallet Personal Recovery Keys
This is a big shout-out to the #DigiByte Community..!!
We all know how important it is to record our Personal Recovery Keys when creating a #DigiByte Wallet for the first time.
Your Personal Recovery Key is the only way to restore your #DigiWallet if your phone is lost, stolen, broken, or upgraded.
When you first download a wallet, you are given 12 (twelve) words and it is important that you write these 12 words down and keep them in a safe place.
For something so important, I have decided to design a card that will help you record and store your Personal Recovery Keys.
The card is the size of a business card at 85mm x 55mm and easily stored away for safe keeping.
I would also recommend you keep a few copies as a measure of extra safe keeping.
Looking forward to handing out these Personal Recovery Key Cards at #CoinFestUK in April and at future Promotional Events where we are promoting the #DigiWallet.
Front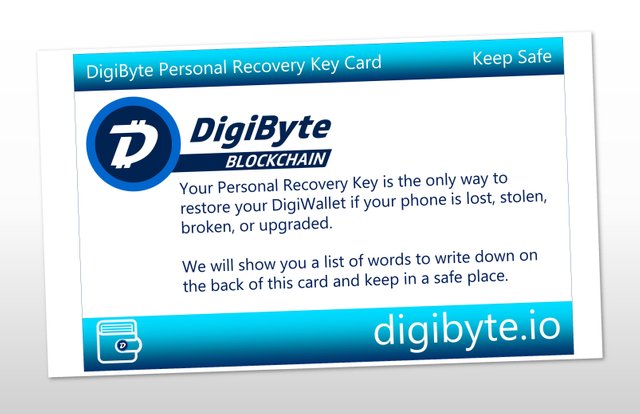 Back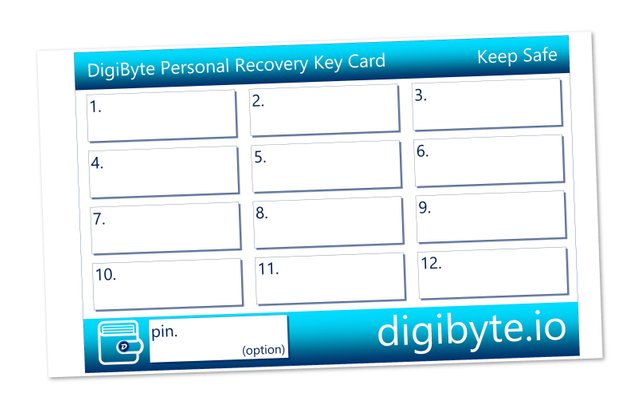 Thanks again for reading.
Stephen