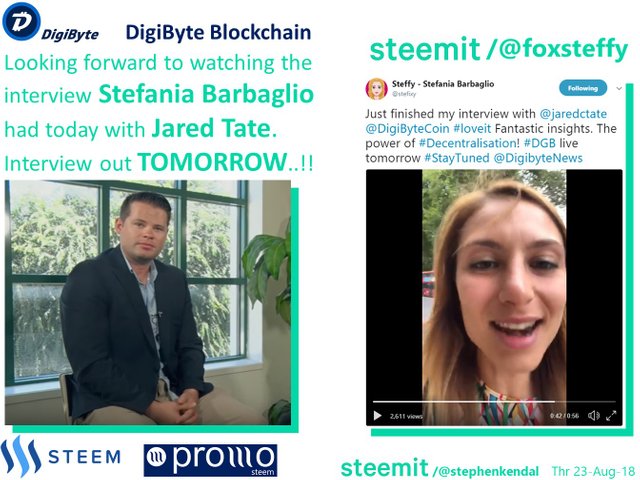 Stefania Barbaglio @foxsteffy and Jared Tate. Interview out TOMORROW..!!
I am pleased to announce that the anticipated interview by Stefania Barbaglio @foxsteffy with Jared Tate will be out TOMORROW..!!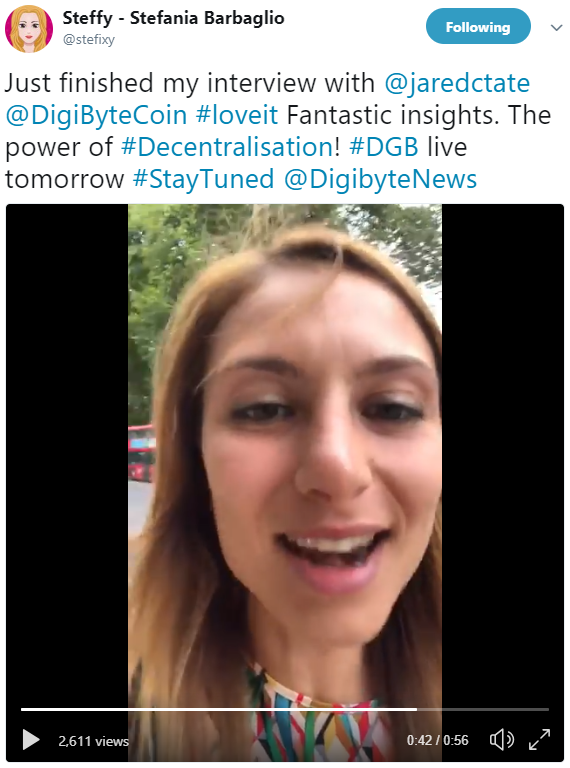 Just finished my interview with #jaredctate #DigiByteCoin #loveit Fantastic insights. The power of #Decentralisation! #DGB live tomorrow #StayTuned #DigibyteNews
Credit: @foxsteffy
You can see the short announce on twitter, here....
Thanks for reading and watching.
Stephen