"ELLIPAL Titan" - DIGIBYTE Partner Releases New Highly Secure Cold Storage for your DGB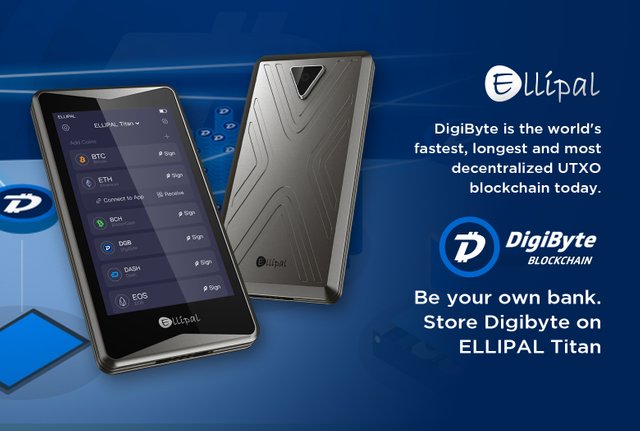 Founded by Mr. Jared Tate, Digibyte is one of the fastest and safest coins in the world. With its qualities, well admired decentralized mindset, and the best community in crypto, ELLIPAL took no hesitation to support Digibyte in the ELLIPAL wallet right away.
Having added support for Digibyte just a few months after ELLIPAL's first release and having partnered with Digibyte in various big occasions, ELLIPAL would like to introduce every Digibyte hodlers to the new upcoming secure cold storage solution for Digibyte.
After amazing support from the Digibyte community last year, ELLIPAL will launch its newest cold wallet, the" ELLIPAL Titan" in August this year. It will be the world's first fully metal sealed and air-gapped cold wallet with mobile support. Digibyte fans will be able to enjoy an even higher security level against remote and physical attacks while still having the same satisfying user experience as before.
Why ELLIPAL Titan is one of the best choices for every Digibyte hodler? These points will tell you why:
1. Protection Against Physical Attacks
All hardware wallet hacks start from simply cracking open the device body to access the chip inside. ELLIPAL Titan features a new anti-disassembly and anti-tampering design that effectively protects the hardware against physical attacks. Through a fully sealed strong metal body that can't be opened, unless destroyed, the whole hardware is protected from any attempt of physical intrusion. At the same time, we have developed a new tampering detection system to automatically delete all user's privacy data if brute-force dismantling is detected. In addition, the new product supports IP65 dust-proof and waterproof rating for extra durability.

2. Keep Remote Attacks Away
ELLIPAL Titan is a total air-gapped device just like the previous model. Air-gapped hardware is isolated from any network connection such as cellular, WiFi, Bluetooth, NFC, and USB. That makes the user's private key never exposed to the internet. Information transfer between the cold wallet and App is through QR codes only. Not only it is convenient to just scan QR codes, but it is also ELLIPAL's biggest security advantage which is to prevent every network attack. At the same time, ELLIPAL adds extra security layers with multiple passwords and verification steps.

3. Best User Experience
ELLIPAL Titan's biggest quality apart from better security since our first model is that it is incredibly simple to use. The mobile app that works with the ELLIPAL Titan helps users to manage their coins anytime and anywhere, never have the necessity to connect to PC. The one-stop app provides all the necessary functions for a blockchain investor: trade, conversion, market quotes, news, DEX, earning and staking. Compared with the traditional hardware wallet, ELLIPAL Titan has a large touch screen with a dark mode that makes users conveniently use all functions and verify transactions by only clicking the colored screen. Definitely a no brainer even for starters in the blockchain industry.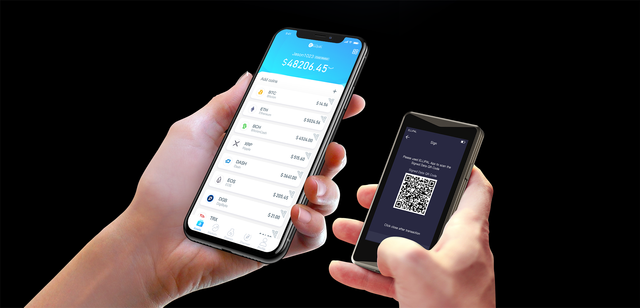 4. Multi-Currencies
Now ELLIPAL has added native support for 24 TOP coins and all ERC20, BEP2, TRC, and EOS tokens. All 24 TOP coins include BTC, DGB, ETH, XRP, LTC, BCH, EOS, BNB, USDT, TRX, ADA, XLM, DASH, ETC, DOGE, BTG, BTX, BCD, DCR, XZC, GRS, CMT, ECA, and SMART. More coins will be added every month.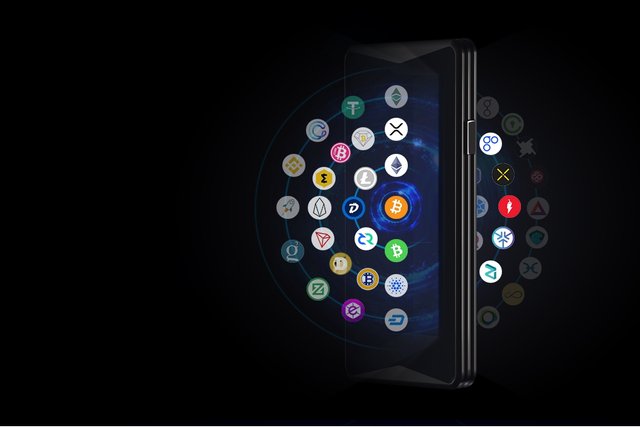 5. Connection to DeFi
Decentralized Finance (DeFi) has been making waves over the last several months following the surge in platforms and products offering DeFi services. ELLIPAL Titan will be the secure infrastructure of DeFi and provides the DeFi portal services including conversion, DEX (Binance DEX), earning, and so on in the 'Finance' tab of ELLIPAL App. Crypto users can truly enjoy the decentralized finance services in ELLIPAL Titan.




ELLIPAL Titan - Anti Tamper, Anti Disassembly Test


ELLIPAL's first-generation cold wallet released in 2018 has quickly received great acclaim from users worldwide and shipped to over 50 countries. ELLIPAL Titan is now available for pre-purchase special deal with free ELLIPAL Metal Mnemonics at:
https://www.ellipal.com/pages/ellipal-titan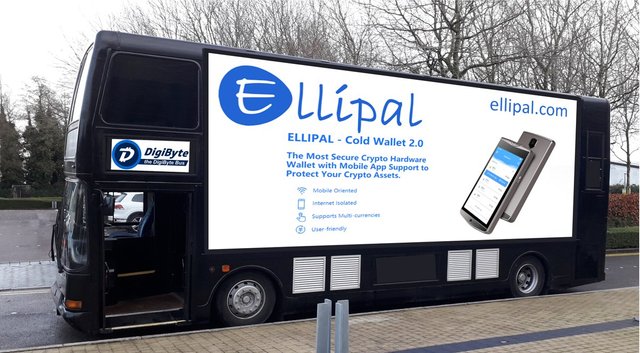 Company: ELLIPAL Limited
Region: HONGKONG
Website:www.ellipal.com
Email:[email protected]
Twitter: https://twitter.com/EllipalWallet
Telegram: https://t.me/ellipalglobal
Facebook: https://www.facebook.com/ellipalclub