This is Meow, one of my cats. The other one looks remarkably similar buy is brown, its name is Chocolate. I don't know why - I don't even know what chocolate is, but no one gets to choose their name.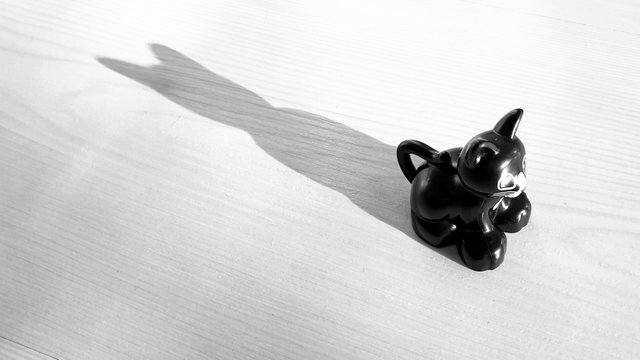 It has been almost 2 weeks since my last post which is crazy and I don't even know what I have been up to. Well, I have been very busy after Mummi and Pappa during the days while Mummy finishes her studies finally, but soon that will end too as they head off to their cottage for the summer.
Tomorrow is my last day with them. It is actually the last day I will spend looking after them too, because in the Autumn I will start daycare full time instead of part and won't have time to keep them busy anymore. I think I am going to miss those two old people during the week. Of course, I am going to see them at other times too but it will be different.
Things change, people grow, life goes on.
But I do have some exciting news that I am sure you really, really want to hear. I got my first sticker at home. Sticker? I hear you ask. Yes, my first potty sticker. I have been getting them at Mummi's place for ages but I have been pretending I can't go to the potty at home. It makes the parents feel less confident... Lols.
But yeah, I have got my first sticker because I am really wanting to get into some of those "underwear" things as there are some really cute ones. Daddy and I went shopping for them the other day and I found one with raspberries on them. I love raspberries and daddy bought them for me.
I wonder until what age he will go underwear shopping with me? I am guessing at some point he just gives me the money and says, "I don't want to know".
But the parents say that if i csn learn to go to the potty every time, I will be able to stop wearing nappies, which I am really looking forward to because they hurt when I ride my bike. Wedgies. It is hard to ride like the wind with a wedgy.
It is all part of growing up though and I think I am going through a growth spurt at the moment as I feel my language skills have suddenly picked up a bit more, and my face is a little less round. It will always be pretty round of Daddy's face is an indicator.
I should hit the hay so I am fresh as a daisy for my last day at the old folks home however, I will be back sooner than last time.
<3
Smallsteps