Using the Dexeos API on Bloks.io
Bloks.io is an EOS Block Explorer site where you can view transactions, accounts, tokens, and pricing information on the EOS Blockchain.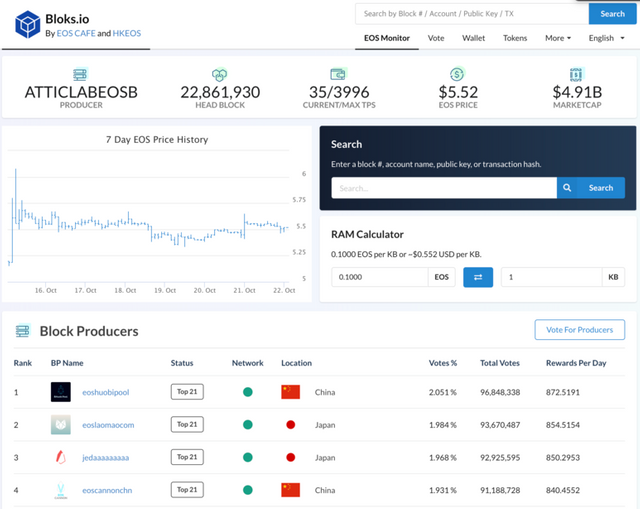 Many EOS holders around the world use it to check the transactions which occurred in their accounts. Moreover, on Bloks.io you can view any transaction which occurs on the EOS blockchain; this is because all transactions which occur on the blockchain are transparent.
Also, EOS token market capitalization information is provided on this site.
At the moment, EosBLACK has over twice the volume than Everipedia!



If this service uses the DEXEOS API (which is known for it's for data accuracy) then we trust Dexeos' technical skills.
Furthermore, Dexeos is working hard to make a better impact for the EOS community. In the next coming months, you will see DEXEOS joining with more services and products.
Dexeos:https://dexeos.io
Telegram:https://t.me/dexeos_io_kr
[Source] Using the Dexeos API on Bloks.io