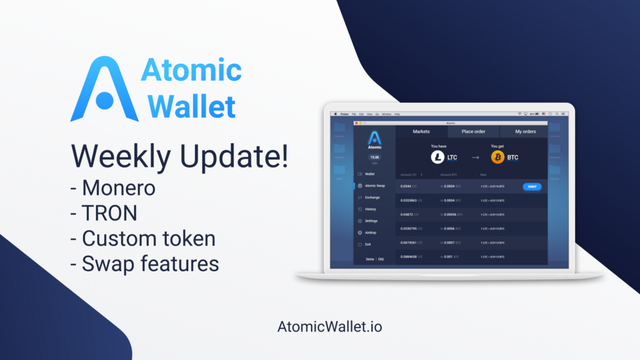 Hello, dear crypto enthusiasts! We added a bunch of new features to the app. To update your Atomic Wallet, download the last version here: atomicwallet.io
Monero is added to Atomic Wallet
Welcome new coin in Atomic Wallet! Monero HODLers can now utilize the immutable Atomic Wallet with distributed orderbook and inbuilt Mainnet Atomic Swap Decentralized Exchange!
Update: now you can check sender's address and Payment ID at the History tab.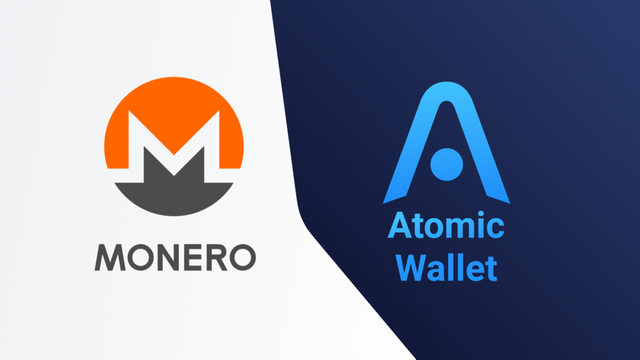 TRON Wallet
We are pleased to announce the addition of TRX into Atomic Wallet! Enjoy one of the largest and fastest blockchain operating systems, developed by more than 100 experienced crypto professionals from all over the world.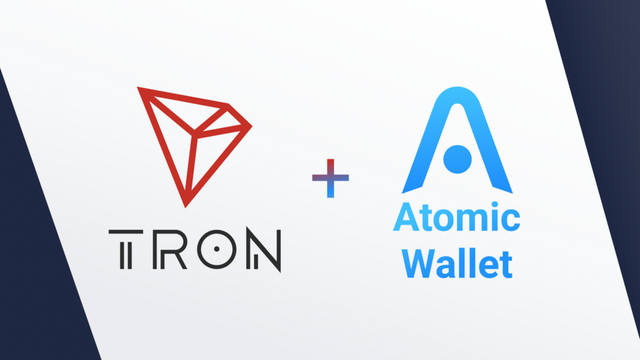 Custom Token feature update
As you know, recently we announced the Custom Token feature: the ability to add any ERC20 token to your Atomic Wallet. Now you can make it even easier: when you specify the ERC20 token contract address in the "Add token" tab, all other data will be updated automatically. Add any ERC20 token literally in seconds!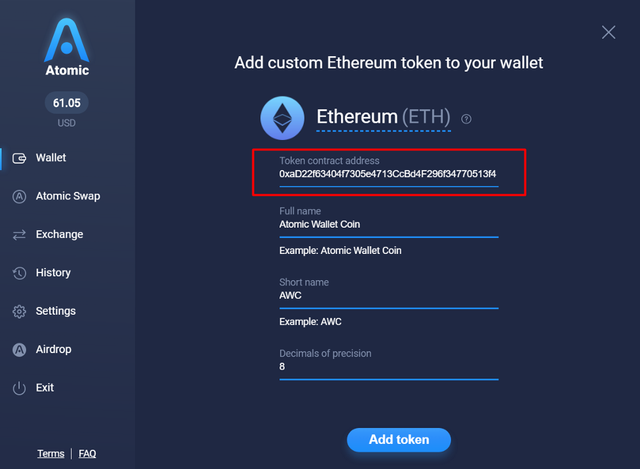 Atomic Swap updates
Now you can cancel any Atomic Swap pending order, if no one responds to it. Order management is easy now!
Now all orders will be executed automatically by sending a swap request (you can turn it off in advanced settings when placing an order).
Reliability of the swap process increased

Bugs fixed
XMR balance error resolved. If the user had XMR on his Atomic Wallet address before fixing, now zero will be displayed in the balance tab. User can import a private key into another wallet, and his funds will appear in it.
Now the transactions history of Digibyte (DGB) is displayed
Password input error for viewing private keys is fixed
Fixed an error notification when import of coins goes with an invalid private key
The address and Payment ID displays now in the XMR transaction history
BCH block explorer was updated: users balances are displayed now
Unsuccessful XRP transactions are displayed correctly in the Atomic Wallet interface
When placing an order, the maximum available amount minus the network commission is displayed
Performance improved
We added the transactions errors log: the user will be able to provide us an error log file, if something goes wrong.
User can check his transaction in block explorer by clicking on the hash (History screen).
Responsiveness of the interface improved, so now Atomiс Wallet has become even more convenient!
Download latest version of Atomic Wallet here: https://atomicwallet.io
---
Stay tuned and follow us on:
Medium: https://medium.com/@atomicwallet
Facebook: https://facebook.com/atomicwallet
Twitter: https://twitter.com/atomicwallet
Join our Telegram chat: https://t.me/atomicwalletchat