Revelation 3:19 @ Love Through Discipline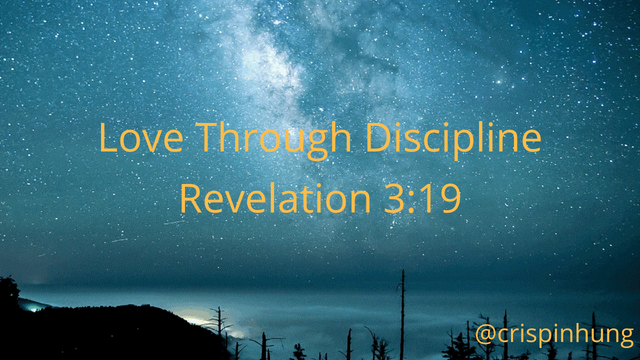 Discipline is an aspect we often come across as we grow, since young. Be it at home or at school or at work. Our elders discipline us for some time so we can be best for them. However our Heavenly Father, discipline our life, for our own good, so that we may share His Holiness.
Sometimes, discipline can be very painful, but it does not last as it produces righteousness in us. His discipline does not mean He is forsaking us nor punishing us. He is investing time to build our spiritual growth. He rebuke and discipline us as He truly loves us.
God loves us even at our worst possible condition, awaiting us to turn back to him and grow with Him again. His love and discipline does not make us bitter but to make us better.
Dear Heavenly Father, thank you for teaching me and discipline me whenever I am starting to stray from your way. Whenever I have doubts in my life, you will be there to guide me. May you continue to make me better and grow with you. In Jesus Christ name we pray, AMEN.
Posted using Partiko Android