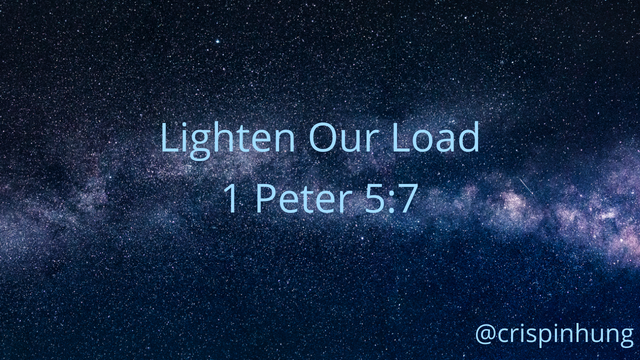 Cast all your anxiety on him because he cares for you.
[1 Peter 5:7]
Many of us piles up burdens and weights which eventually leads to guilts, shames and grudges. Sometimes we don't even realize how these struggles have been affecting us. Take a closer look at ourselves before Him. Today's verse reminds us that by handover our worries to God can heal us. Prayers help us to let go of our burdens and find freedom that comes through Christ.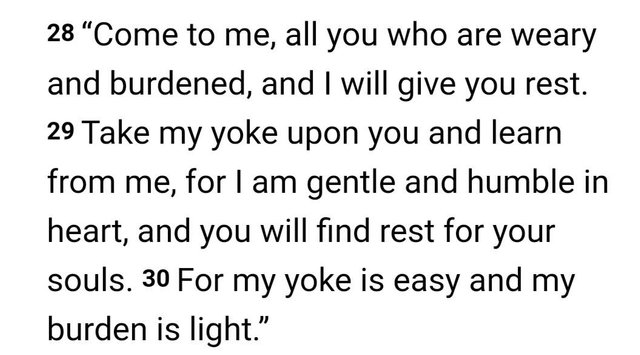 [Matthew 11:28-30]
Dear Heavenly Father, sometimes we might not understand why we are to be placed in struggles and difficulties but we believe that you will give us rest and eventually put our situations to good uses. Dear Father, help us to surrender our burdens to you so we may live joyfully. Thank you Lord Father. In Jesus Christ name we pray, AMEN.
Posted using Partiko Android