Hallo liebe Steemians
Ich war gestern wieder etwas unterwegs um neue Linien die ich ich der nächsten Zeit als Bahnersatzfahrer befahren werde. Diese Strecke führt auch durch Montreux meinem Lieblingsort in der Westschweiz am Genfersee. Dass ich mit meiner Liebe für diesen schönen Ort nicht allein bin zeigt die schier endlose Liste von Prominenten Menschen die sich hierher zurückziehen um hier zu leben oder ihren Lebensabend zu verbringen.
Freddie Mercury von der Gruppe Queen verbrachte hier zwar nicht seinen Lebensabend hier, aber die letzten Tage seines viel zu kurzen Lebens. Täglich legen Menschen auch heute noch frische Blumen bei seiner Statue vor der Markthalle am Uferweg ab.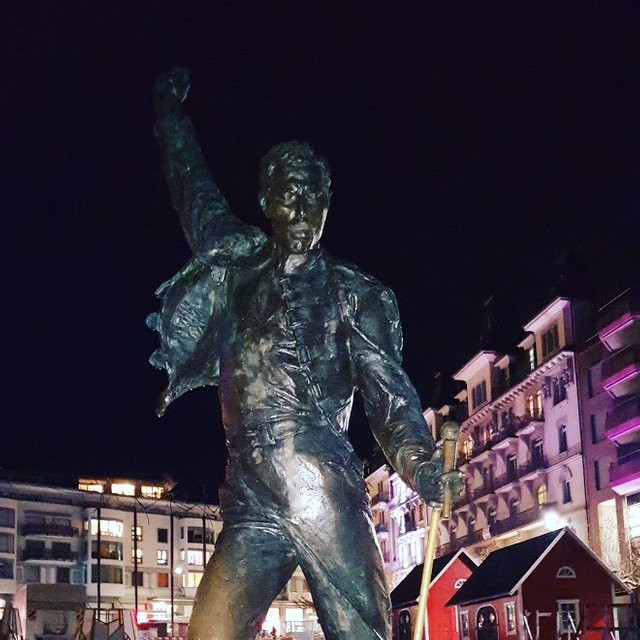 Hello dear Steemians
Yesterday I was on the road again a little bit around new lines which I will drive on the next time as a train substitute driver. This route also leads through Montreux, my favourite place in western Switzerland on Lake Geneva. The fact that I am not alone with my love for this beautiful place shows the endless love of celebrities who retire here to spend their retirement.
Freddy Mercury from the Queen Group didn't spend the rest of his life here, but the last days of his much too short life. Every day people lay down fresh flowers at his statue in front of the market hall on the shore path.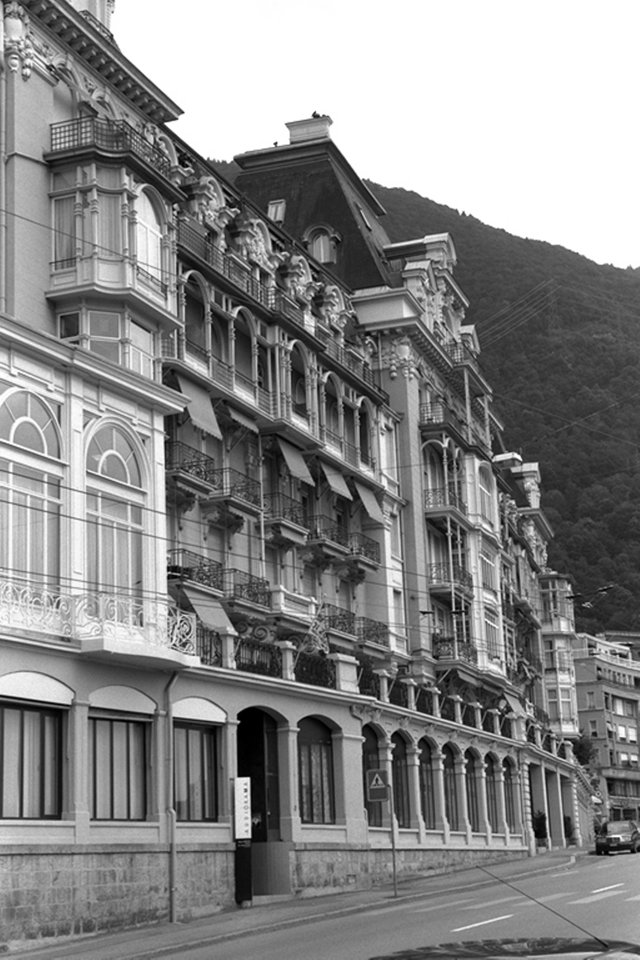 Quelle Bild: Wikimedia Commons
Etwas ausserhalb von Montreux befindet sich in Territet das ehemalige Grand Hotel des Alpes in welchem die Kaiserin Sissi viermal zu Besuch war. Im Park neben der anglikanischen Kirche wurde ihr eine wunderbare Gedenkstatue erstellt.
Ich bin schon mehrere male hier gewesen und liebe den Anblick dieser Statue wie sie verträumt über den See in die Berge schaut.
Freddie und Sissi, zwei Menschen die sich nie begegnet sind und doch in der Liebe zu diesem einzigartigen Ort eine ewige Gemeinsamkeit gefunden haben.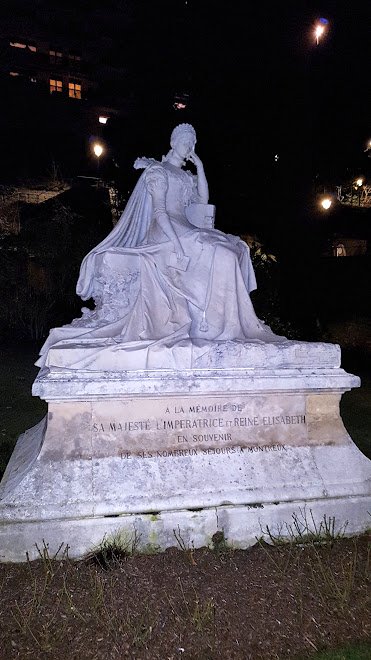 A little outside of Montreux there is the former Grand Hotel des Alpes in Territet, where the Empress Sissi visited the hotel four times. In the park next to the Anglican church a wonderful memorial statue was made for her.
I have been here several times and love the sight of this statue looking dreamily over the lake into the mountains.
Freddie and Sissi, two people who have never met-and yet have found eternal common ground in their love for this unique place.