Die kleine Mühle.
The little mill.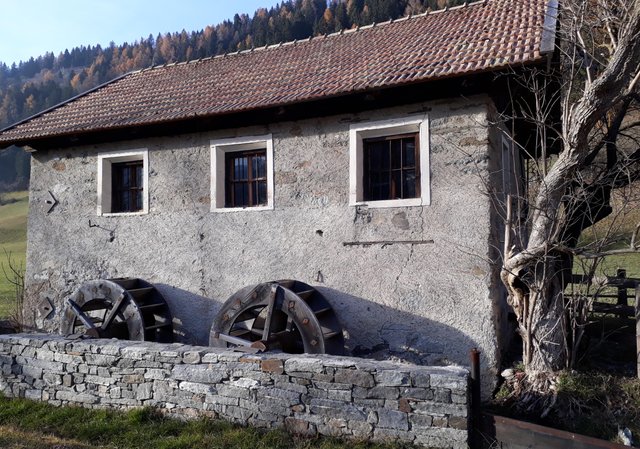 Schon in der Jungsteinzeit machten die Menschen aus Korn Mehl.
Dazu legten sie das Getreide auf einen Stein und mit einem anderen Stein zerrieben und zerdrückten sie die Körner. 24 vor Christus waren die Römer als die ersten europäischen Müller bekannt. Die Menschen wussten schon dort die Kraft des Wassers zu nutzen.
Already in the Neolithic period, people made flour from corn.
For this purpose they laid the grain on a stone and ground it with another stone and crushed the grains. 24 BC the Romans were known as the first European miller. People there already knew how to use the power of water.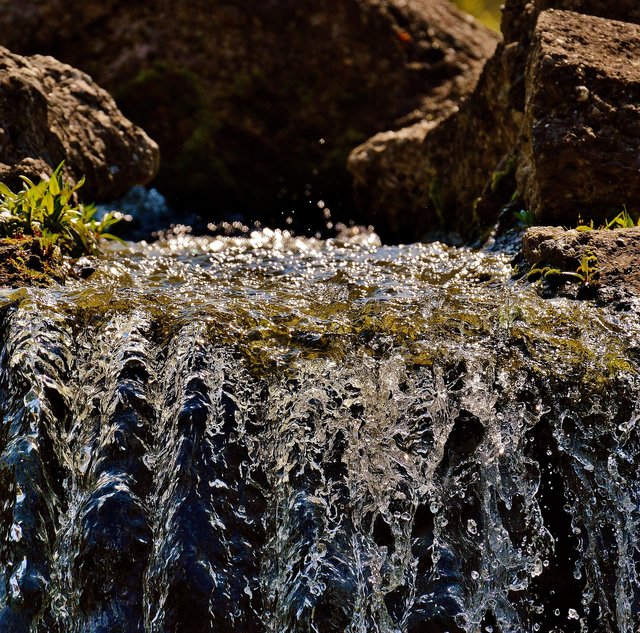 Auch bei uns steht noch eine kleine Wassermühle.
Bei den Wassermühlen wurde die Kraft des fallenden oder abwärtsfliesenden Wassers genutzt.Durch das fliesende Wasser drehten sich die Räder und die Mühlsteine wurden bewegt.Der Hof zu dem die Mühle gehört wurde 1429 das erste mal urkundlich erwähnt. Als die Mühle durch Überschwemmungen großteils zerstört wurde, wurde sie 1863 neu erbaut und steht bis heute. Sie wurde bis 1930 mit der Hilfe von der Wasserkraft genutzt.
We also have a small water mill.
The water mills used the power of the falling or down flowing water, the wheels were turned by the flowing water and the mill stones were moved. 1429 the farm to which the mill belongs was first mentioned in a document. When the mill was largely destroyed by flooding, it was rebuilt in 1863 and is still standing today. It was used with the help of hydropower until 1930.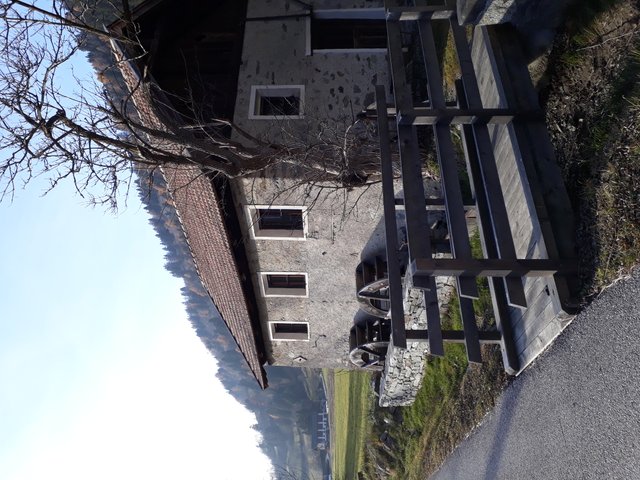 Diese kleine Mühle im Dorf blieb uns durch kleinere Sanierungsarbeiten erhalten und auch die nächsten Generationen haben noch die Möglichkeit sie zu sehen.
Bei einem Spaziergang vorbei an der kleinen Mühle wird einem diese Art Mehl zu mahlen wieder ins Bewusstsein gerufen und ich hoffe ich kann sie auch noch meinen Enkelkindern zeigen.
This small mill in the village has been preserved by minor renovation work, and the next generations will also have the opportunity to see it.
On a walk past the small mill you will be reminded of this kind of flour and I hope I can show it to my grandchildren.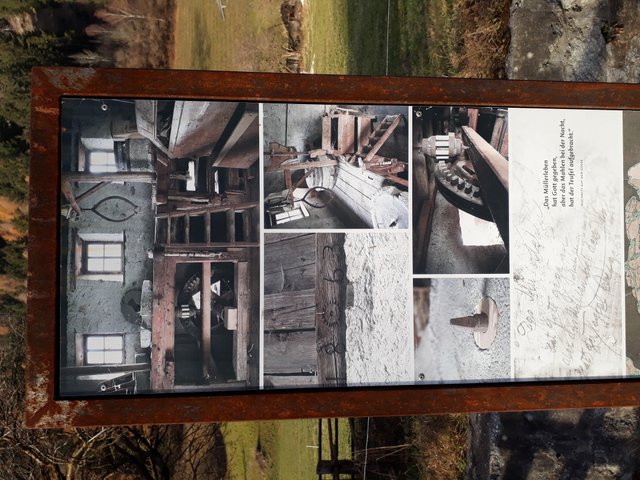 Ich wünsche euch noch einen schönen Abend.
Have a nice evening to you.