Gewinner der Auslosung/Winner of the Raffle Draw
DE
Hi Leute, sorry für die verspätete Gewinnmitteilung.
Hier kommen nun die Ergebnisse der Auslosung:
Insgesamt gab es 23 Upvotes. Jeder Upvote bekommt eine Losnummer zugeteilt und diese wird dann "gewürfelt"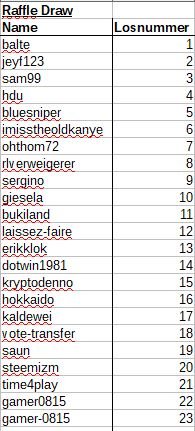 Die liquide Ausschüttung betrug 0,071 STEEM



Leider reicht das nicht für einen SBI-Anteil, daher wird die Summe ausgezahlt.
Gewinner:
Der Online-Würfel gab mir folgendes Ergebnis aus: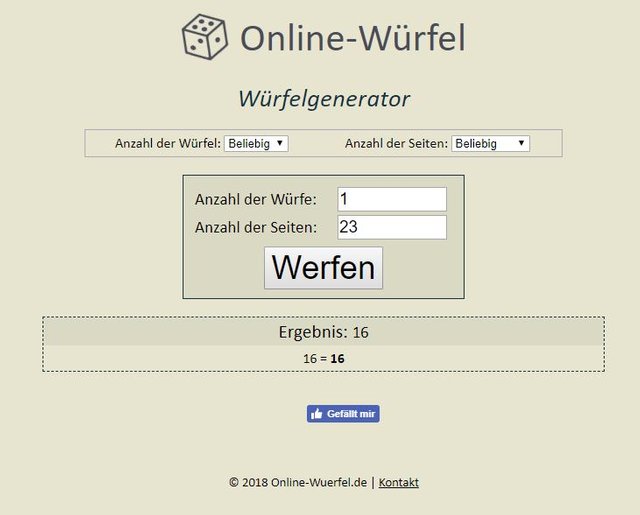 Nummer 16 bedeutet, @hokkaido ist der Gewinner!
Herzlichen Glückwunsch!
Vielen Dank an alle, die mitgemacht haben.
---
EN
Hi guys, sorry for the delayed winning message.
Here are the results of the Raffle Draw:
There were 23 upvotes for the post. Every upvote was given a participation ticket number and the winning number was drawn by "dice roll"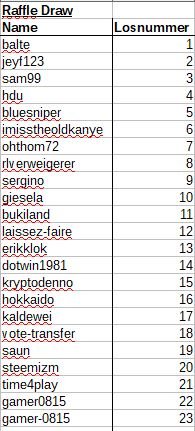 The liquid reward was 0.071 STEEM



Unfortunately the amount of STEEM I received from author rewards for the post is not enough for any amount of SBI-shares. So the liquid reward itself will be paid out.
Winner:
The dice roll gave me the following result: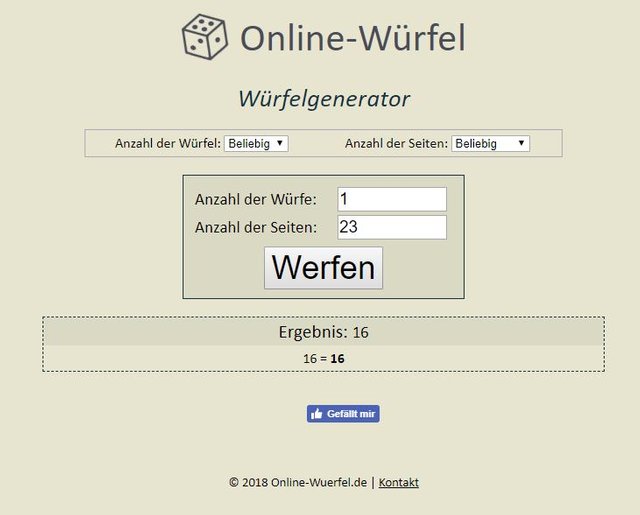 Number 16 means, the winner is @hokkaido!
Congratulations!
Thanks to all participants.