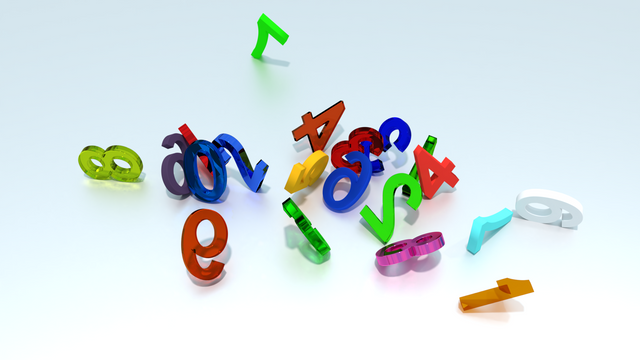 Das Spiel:
Wähle drei Zahlen zwischen 1 und 49 und schreibe sie mit einem Komma getrennt in einen Kommentar (z.B.: 1,22,49). Du gewinnst, wenn deine Zahlen als erste gezogen werden.
The Game:
Choose three numbers between 1 and 49 and write them separated by a comma in a comment (e.g.: 1,22,49). You win if your numbers are drawn first.

Gewinnchange erhöhen:
Du kannst deine Gewinnchange erhöhen, wenn du diesen Beitrag upvotest und resteemst. Für upvote und resteem dieses Breitrags darfst du jeweils eine weitere Zahl wählen.
Increase your chances of winning:
You can increase your profit exchange by upvoting and resteeming this post. For both upvote and resteem of this post you can choose an additional number.

Ermittlung der Gewinnzahlen:
Ich habe die Zahlen von 1 bis 49 bereits in eine zufällige Reihenfolge gebracht. Über das Ergebnis habe ich einen Hash gebildet, welchen ich als Beweis hier veröffentliche. Um zu gewinnen, müssen deine drei Zahlen (bzw. drei deiner Zahlen falls du deine Gewinnchange mittels upvote/resteem erhöht hast) möglichst weit vorne in dieser Liste stehen.
Determination of the winning numbers:
I have already put the numbers from 1 to 49 in a random order. I have formed a hash about the result, which I publish here as proof. In order to win, your three numbers (or three of your numbers if you have increased your win exchange by upvote/resteem) must be at the top of this list as far as possible.

proof(sha256): 1de2256e0ba21ca1388b7784cfde4ee40e34e4e49dce8994c57772f4f497952e

Ermittlung des Gewinners:
Es werden solange Zahlen vom Beginn der Liste gezogen, bis der erste Teilnehmer drei Übereinstimmungen hat. Sollten zwei Mitspieler gleichzeitig drei richtige haben, gewinnt derjenige, welcher als erstes zwei Richtige hatte. Falls es hier noch immer mehrere Kandidaten gibt, gewinnt derjenige mit der ersten Übereinstimmung. Für den Fall, dass zwei oder mehrere Mitspieler drei gleiche Zahlen gewählt haben, entscheidet der Zeitpunkt der Tippabgabe über den Gewinn.
Spielende
02.11.2018 19:00 UTC

Gewinn:
1 SBD
Determination of the winner:
Numbers are drawn from the beginning of the list until the first player has three matches. If two players have three correct numbers at the same time, the player who had two correct numbers first wins. If there are still several candidates, the one with the first match wins. In the case that two or more other players have chosen three equal numbers, the time of the betting decides about the win.
end of the game
2018-11-02 19:00 UTC

the prize:
1 SBD