#MittwochsQuickie "Ostern" - #Wednesdaysquickie "Easter"!!!
MittwochsQuicky Thema "Ostern!!!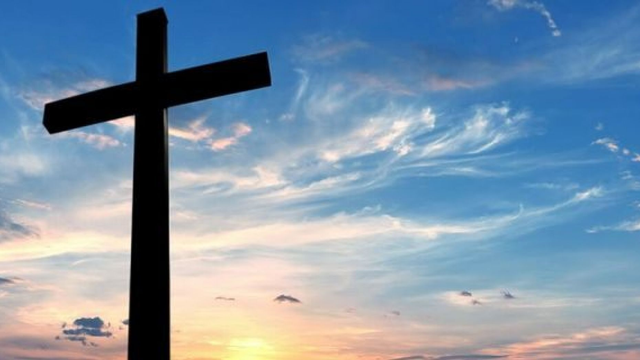 Da wollen wir uns mal heute an den MittwochsQuickie ran wagen. Das Thema ist Ostern, wie hätte es auch anders sein können. Ob wir so ein Ostern noch mal erleben werden wie dieses Jahr das bezweifle ich. Im Moment ist alles anders.
Wo wollen die Christen sich treffen, wo will man Gemeinschaft haben, die so wichtig ist wo will man zusammen stark sein? Viele viele Fragen. Ich versuche immer wieder das Gute zu sehen obwohl das im Moment echt schwer fällt.
@Mima2606 hat vor kurzem einen Blog gemacht
Wo geht die Reise hin/Veränderungen ...
https://steempeak.com/deutsch/@mima2606/wo-geht-die-reise-hin-welche-veraenderungen-stehen-uns-bevor-liegen-die-plaene-schon-lange-in-den-schubladen-where-is-the
Was steht uns bevor? Der Blog hat mich lange nachdenken lassen. Er ist nicht nur mein Freund und hat mich hierhin gebracht sondern uns verbindet auch sonst eine ganze Menge. Was den den Glauben angeht würde ich gerne seine Überzeugung haben. Ich arbeite daran aber es fällt mir sehr schwer. Ich hoffe dass alle Menschen wachgerüttelt werden und das es Veränderungen gibt die unsere Welt lebenswerter machen. Nicht die Aktien die in die Höhe schnellen, nicht immer Wachstum Wachstum Wachstum. Nachhaltig und Ressourcen nicht ausbeuten, sondern diese Ressourcen nutzen die unbegrenzt verfügbar sind. Er hat eine Technologie kurz angesprochen den 3D Druck. Ich habe mich dann diesbezüglich informiert.
Es könnte die Lösung sein, es könnte das ganze Logistik Disaster dass Die #Waren um die ganze Welt geschickt werden damit sie dann für zwei Jahre genutzt werden und dann auf dem Müll landen beheben. Es könnte Sachen da produziert werden wo sie gebraucht werden. Diese 3D Drucker drucken sich selbst und so entsteht Wachstum Wachstum der nachhaltig ist es können Autos gedruckt, produziert werden es können Kleidungen aus Hanf der unbegrenzt verfügbar ist, wenn man den anpflanzt (Nutzhanf) verwendet werden und und und.
Ich glaube daran und hoffe dass es uns gelingt!
Jetzt aber noch einmal kurz zu den Regeln des MQ
Schreibe innerhalb von 10 Minuten alles auf, was dir zum aktuellen Thema einfällt und ###### poste deinen Beitrag mit dem Tag #mittwochsquickie.
Der #mittwochsquickie geht immer von der Veröffentlichung bis zur nächsten Veröffentlichung. Das heisst zu dem Thema habt ihr 1 Woche Zeit (von Mittwoch bis Dienstag)
Das wars schon :)
Yours Querdenker
Quelle/Bild: foxnews.com
English:
WednesdayQuicky Theme "Easter!!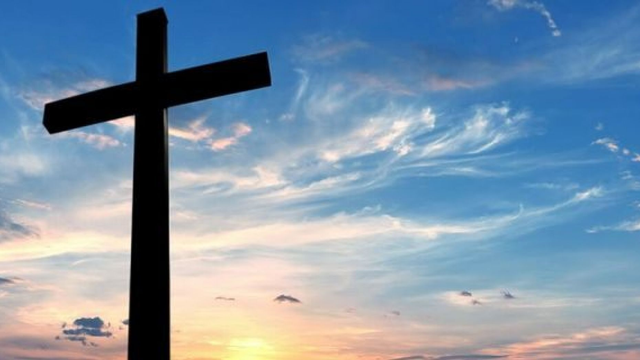 Let's try the WednesdaysQuickie today. The theme is Easter, how could it have been otherwise. I doubt if we will have the same Easter as this year. Everything is different at the moment.
Where do Christians want to meet, where do you want to have fellowship that is so important, where do you want to be strong together? Many many questions. I keep trying to see the good, although it is really hard at the moment.
@Mima2606 recently made a blog
Where does the journey go/ changes...
https://steempeak.com/deutsch/@mima2606/where-the-journey-goes-to-what-alterations-we-have-been-there's-the-plans-are-long-in-the-drawers
What's in store for us? The blog gave me a lot to think about. He is not only my friend and brought me here but we have a lot in common. As for faith, I would like to have his conviction. I'm working on it but it's very difficult. I hope that all people will be shaken up and that there will be changes that make our world more livable. Not the stocks that are going up, not always growth growth growth growth growth. Sustainable and not exploiting resources, but using those resources that are infinitely available. He briefly mentioned a technology called 3D printing. I then looked into it.
It could be the solution, it could fix the whole logistic disaster of sending the goods around the world and then using them for two years and then dumping them in the trash. Things could be produced where they are needed. These 3D printers are self-printing and this is how sustainable growth is created. You can print cars, produce clothes from hemp that is available in unlimited quantities if you use the hemp that is planted (useful hemp) and so on.
I believe in it and hope that we will succeed!
Now let's take a quick look at the rules of the MQ
How do you join the Wednesdaysquickie?
Write down everything you can think of on the current topic within 10 minutes and ###### post your post with the tag #mittwochsquickie.
The #mittwochsquickie always goes from the release until the next release. That means you have 1 week time to the topic (from Wednesday to Tuesday)
That's it :)
Best regards Yours Querdenker
Translated with www.DeepL.com/Translator (free version)
Bild/Picture: foxnews.com