Balkon geputzt... und Formel 1 fertig geschaut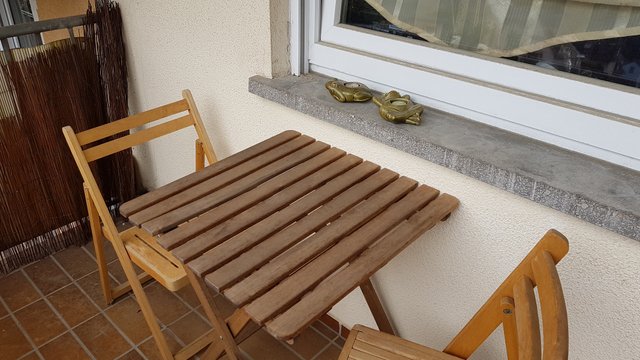 So, jetzt hab ich mal meinen Balkon angefangen zu putzen, gibt bei mir immer sehr viel Blütenstaub. Vorhin hab ich noch den Großen Preis von Monaco fertig geschaut, find es super dass Ricciardo das Rennen mit seinem lädierten Boliden noch gewinnen konnte :) Hat er echt verdient.
Bin jetzt auf Kanada gespannt, die Aufzeichnung wartet schon auf mich hähä...
So, jetzt werd ich erst mal ein kaltes Getränk auf dem Balkon genießen.
Bis bald, euer Phil Frosch.
English:
So, now I've started to clean my balcony, always gives me a lot of pollen. Earlier I finished the Grand Prix of Monaco, it's great that Ricciardo could win the race with his damaged car :) Did he really deserve it?
I'm looking forward to Canada, the recording is already waiting for me ...
So, now I will first enjoy a cold drink on the balcony.
See you soon, your Phil frog.