The Internet [DE/EN]
[DE]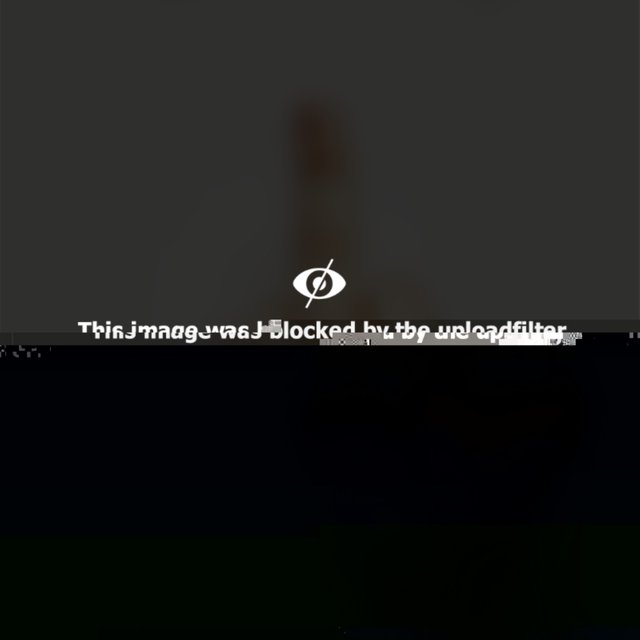 Hallo Steemit! Hallo Blockchain!
Servus Internet!
Gut, dass du noch in alter Frische für uns da bist.
Bald wirst du vielleicht nicht mehr das sein, was du heute bist.
Bald wirst du besser sein
Besser im Sinne von weiter entwickelt und weiter verbreitet. Offener für die Menschen, statt verschlossen, blockiert und zensiert zu werden. Aber du wirst es uns schon nicht übel nehmen, wenn wir dich noch nicht ganz verstehen, denn wir sind ja nur Menschen und haben noch einiges zu lernen. Deine Möglichkeiten bei weitem noch nicht ausgelotet und im Großen und Ganzen wahrscheinlich noch nicht mal annähernd an der Oberfläche gekratzt, was mit dir alles möglich ist.
Hoffentlich wirst du endlich verstanden
Zumindest so weit, wie wir dich derzeit begreifen können und nicht nur oberflächlich wie dich manche Leute sehen, die über dich entscheiden.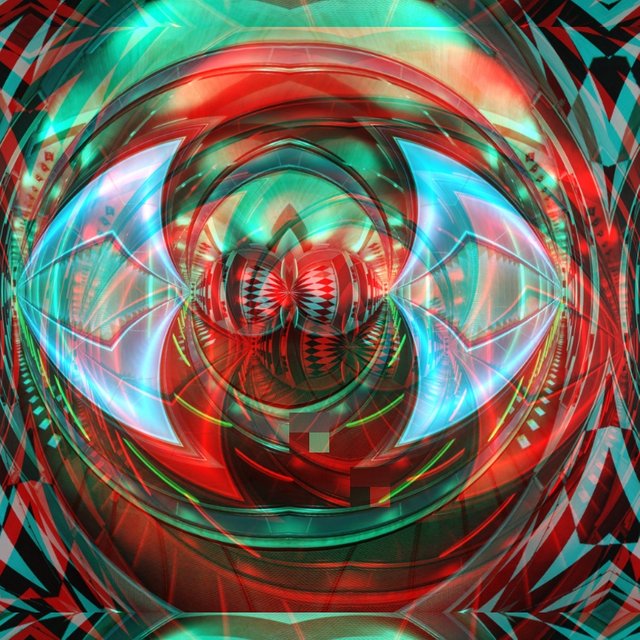 Aller Anfang
Lasst uns zum heutigen MittwochsQuickie das Internet hochleben und uns zurück erinnern, wie alles angefangen hat. Also nicht die Entstehung des Internets an sich, sondern wie jeder Einzelne von uns angefangen hat das Internet zu nutzen. Wie man sich angestellt hat, wie fasziniert man davon war oder wie mühsam es war, ins Internet zu gehen.
Das Internet war voll laut
Ich hab den wohlklingenden kreischdüdelnden Sound noch im Ohr, den das Internet immer gemacht hat, wenn man sich damals eingewählt hat. Davor musste man sich genau überlegen was und wie lange man überhaupt ansurfen wollte. Einfach so mal schnell den Browser öffnen und Videos ansehen ging nicht. Es wurde nach Minuten verrechnet und war so langsam, dass man Zeile für Zeile zusehen konnte, wie sich die Bilder langsam aufbauten. Da alles über die Telefonleitung lief, musste man das Internet immer abdrehen, wenn man telefonieren wollte und durfte keine Minute zu lange damit vergeuden. Mir war das als Kind zu mühsam und verstanden habe ich es auch nicht wirklich, wieso es so reizvoll ist sich irgendwelche Seiten anzusehen, wenn man mit dem PC doch auch ohne Internet lustige Spiele spielen konnte.
Mein erster Freund war Tom
Zumindest auf dem ersten sozialen Netzwerk, dass ich erkundet hatte, oder an das ich mich noch erinnern kann. Es war neu, es war spannend, es war mein Platz im Internet, wo ich mich mit Freunden unterhielt, auf deren Pinnwand ich meinen Senf hinterließ und deren Bulletins ich verfolgt hatte. Es war der Startschuß für mein digitales Leben. Dort hatte ich ganz oberflächlich programmieren gelernt und mein Profil mit glitzer GIFs aufgehübscht, einfach durch try & error indem ich Werte im Programmiercode verändert hatte und mir ansah, welcher Teil meines Profils noch unansehnlicher wurde. Irgendwann hatte ich den Dreh dann raus und durfte auch die Profile meiner Freunde gestalten.
Danach ging alles Schlag auf Schlag
Nach dem ersten Social Network, dass irgendwie plötzlich uncool wurde, waren alle bei dem blau/grauen Riesen gelandet. Ich saß noch eine Weile im sinkenden Schiff und sah wie es meine Freunde einen nach dem anderen wegspülte, bis ich dem Lemming Schwarm folgte und mich schweren Herzens von Tom entfreudete.
Es folgte die Zeit des Lernens und des Auslotens, was denn alles Möglich ist auf dem neuen Netzwerk und im Internet, bis ich irgendwann angefangen habe damit ernsthaft zu arbeiten. Mit meinem damaligen Skateteam hatten wir eine Website gebaut und ein Forum eingerichtet, dass es uns ermöglichte, uns mit anderen Skatern aus Wien und später aus teilen Österreichs zu vernetzen. Doch der blau/graue Riese hatte uns schnell geschluckt und unser Forum obsolet gemacht.
Irgendwie schade, aber irgendwie mussten wir uns eben damit abfinden, dass sich im Internet alles einfach extrem schnell ändert.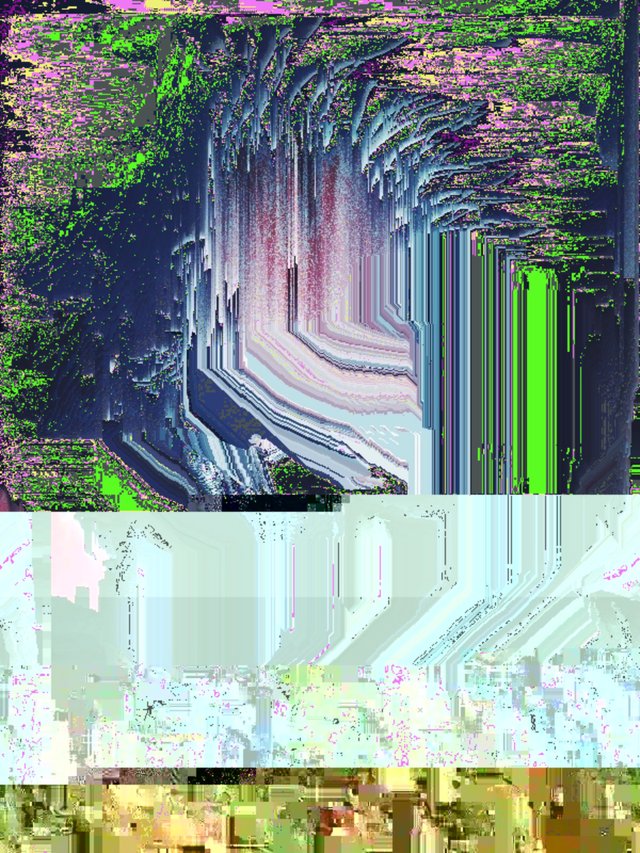 Heute ist alles anders
Heute liege ich im Bett und tippe diesen Beitrag in meinen Taschencomputer, lade ihn in Sekunden in die Blockchain hoch und hab noch nicht mal ein Kabel an mein Smartphone angeschlossen, geschweige denn ein Limit, wie lange oder viel ich mich in diesem Internet bewegen kann oder darf.
Ich erstelle Non-Fungible Tokens auf der Ethereum Blockchain, die für dieses "Magic Internet Money" von Menschen auf der ganzen Welt erworben werden können und in Sekunden den Besitzer wechseln, weil feste Bedingungen in Smart Contracts erfüllt werden.
Falls es dich interessiert, hier mein neuestes #GlitchArt Bild, dass du dir bei Superrare holen kannst: https://superrare.co/artwork/the-███████-image-2588
Ich verschicke instant Crypto Coins an Menschen, von denen ich nur den Namen und keine langen Kontonummern wissen muss, ohne, dass ein Mittelsmann das bearbeiten muss.
Vielleicht bist auch du bald an der Reihe und darfst beim Steem-Fackellauf mitmachen, den du hier findest: https://steemit.com/deutsch/@stayoutoftherz/steem-fackel-ein-experiment
Ich kann mit Freunden auf der ganzen Welt jederzeit reden, schreiben oder sie in Videotelefonaten sehen. Ich kann so viel und hab nahezu unendliche Möglichkeiten mich weiterzubilden, und das nur dank dir!
Und das soll so bleiben. Ein freies Internet, dass uns nicht einschränkt sondern uns alle Möglichkeiten und noch mehr bietet ein kreatives und vernetztes Leben zu leben.
---
[EN]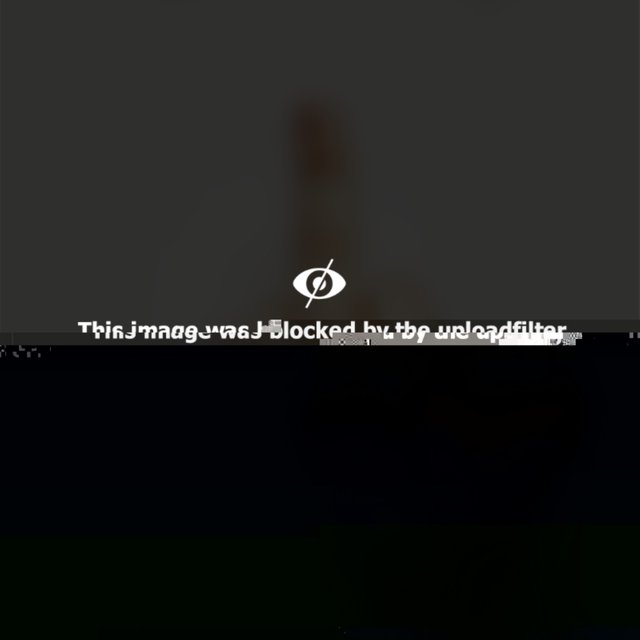 Hello Steemit! Hello Blockchain!
Hi Internet!
Good that you are still there for us in old freshness.
Soon you might not be what you are today anymore.
Soon you'll be better
Better in the sense of more developed and more widespread. More open to people instead of being closed, blocked and censored. But you won't blame us if we don't understand you completely, because we are only human beings and still have a lot to learn. Your possibilities have by far not yet been explored and on the whole probably not even nearly scratched the surface of what is possible with you.
Hopefully you will finally be understood
At least as far as we can understand you at the moment and not just superficially as some people see you deciding about you.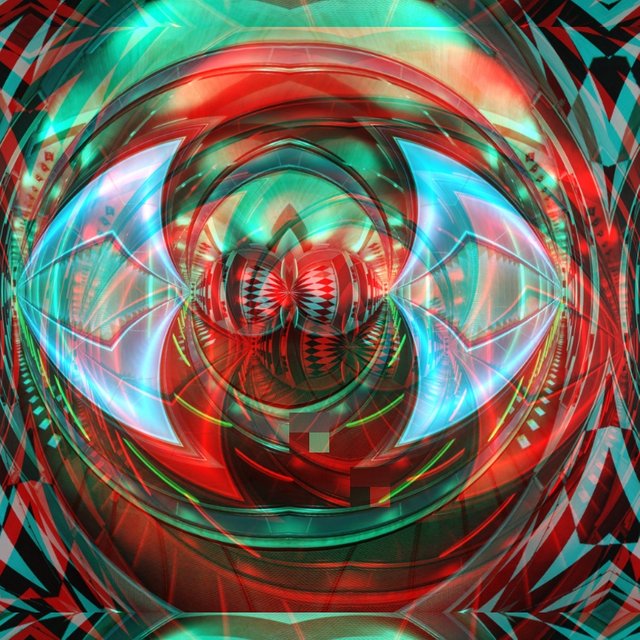 All Beginning
Let's celebrate today's WednesdayQuickie the Internet and remember back how it all started. So not the emergence of the Internet itself, but how each and every one of us started using the Internet. How you got yourself started, how fascinated you were or how hard it was to go online.
The Internet was full loud
I can still hear the screeching sound that the internet has always made when you dial in. Before that you had to consider exactly what and how long you wanted to surf at all. Simply opening the browser and watching videos didn't work. It was calculated by minutes and was so slow that you could watch line by line how the pictures loaded. Since everything ran over the telephone line, you always had to turn off the Internet if you wanted to make a phone call and you weren't allowed to waste a minute too long on it. For me it was too tedious as a child and I didn't really understand why it is so attractive to look at any site when you could play funny games with your PC even without the internet.
My first friend was Tom
At least on the first social network that I had explored ordef that I can still remember. It was new, it was exciting, it was my place on the Internet, where I talked to friends, on whose bulletin board I left my mustard and whose bulletins I had been following. It was the starting shot for my digital life. There I had learned to program very superficially and had my profile with glittering GIFs pretty up, simply by try & error by changing values in the programming code and looking at which part of my profile became even more unsightlier. At some point I got the hang of it and was also allowed to design the profiles of my friends.
After that it all happened in quick succession
After the first social network that somehow suddenly became uncool, everyone landed at the blue/grey giant. I sat in the sinking ship for a while and saw my friends wash away one by one, until I followed the Lemming swarm and washed away from Tom with a heavy heart.
There followed the time of learning and exploring what is possible on the new network and on the Internet until I started working seriously with it at some point. With my skate team at that time we had built a website and set up a forum that enabled us to network with other skaters from Vienna and later from parts of Austria. But the blue/grey giant had swallowed us quickly and made our forum obsolete.
Somehow a pity, but somehow we had to accept that everything on the Internet changes extremely fast.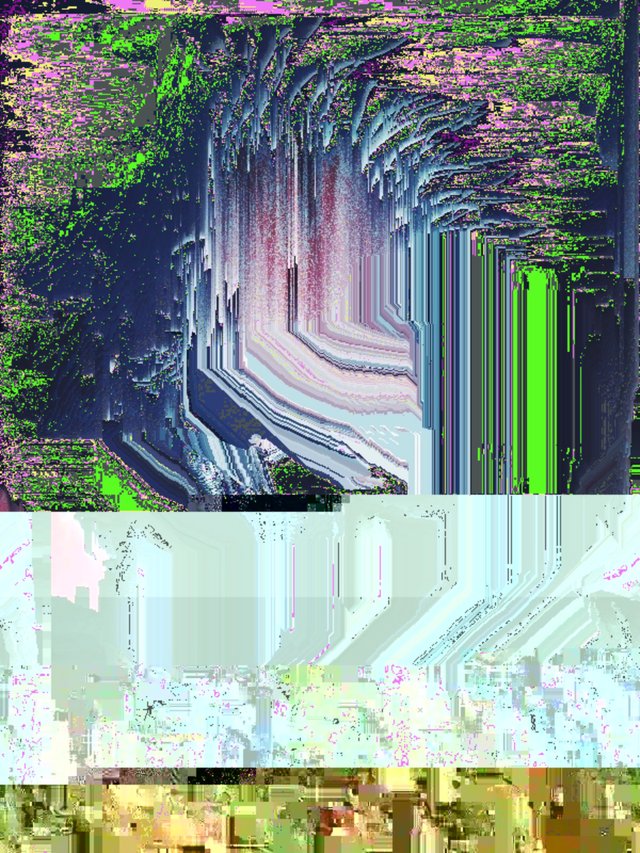 Today everything is different
Today I'm lying in bed typing this article into my pocket computer, uploading it into the blockchain in seconds and not even connecting a cable to my smartphone, let alone a limit on how long or how much I can or may move around this internet.
I create Non-Fungible Tokens on the Ethereum Blockchain, which can be purchased for this "Magic Internet Money" by people all over the world and change owners in seconds, because fixed conditions are fulfilled in Smart Contracts.
If you're interested, here's my latest #GlitchArt picture you can get from Superrare: https://superrare.co/artwork/the-███████-image-2588
I send instant Crypto Coins to people of whom I only need to know the name and no long account numbers, without a middleman having to handle it.
Maybe it will soon be your turn to join the Steem torch relay, which you can find here: https://steemit.com/deutsch/@stayoutoftherz/steem-fackel-experiment
I can talk to friends all over the world at any time, write or watch them on video calls. I can do so much and have almost infinite opportunities to educate myself, and all thanks to you!
And that should stay that way. A free Internet that doesn't restrict us but offers us all possibilities and even more to live a creative and connected life.